Large Format Photography
April 8, 2019
Justin Scalera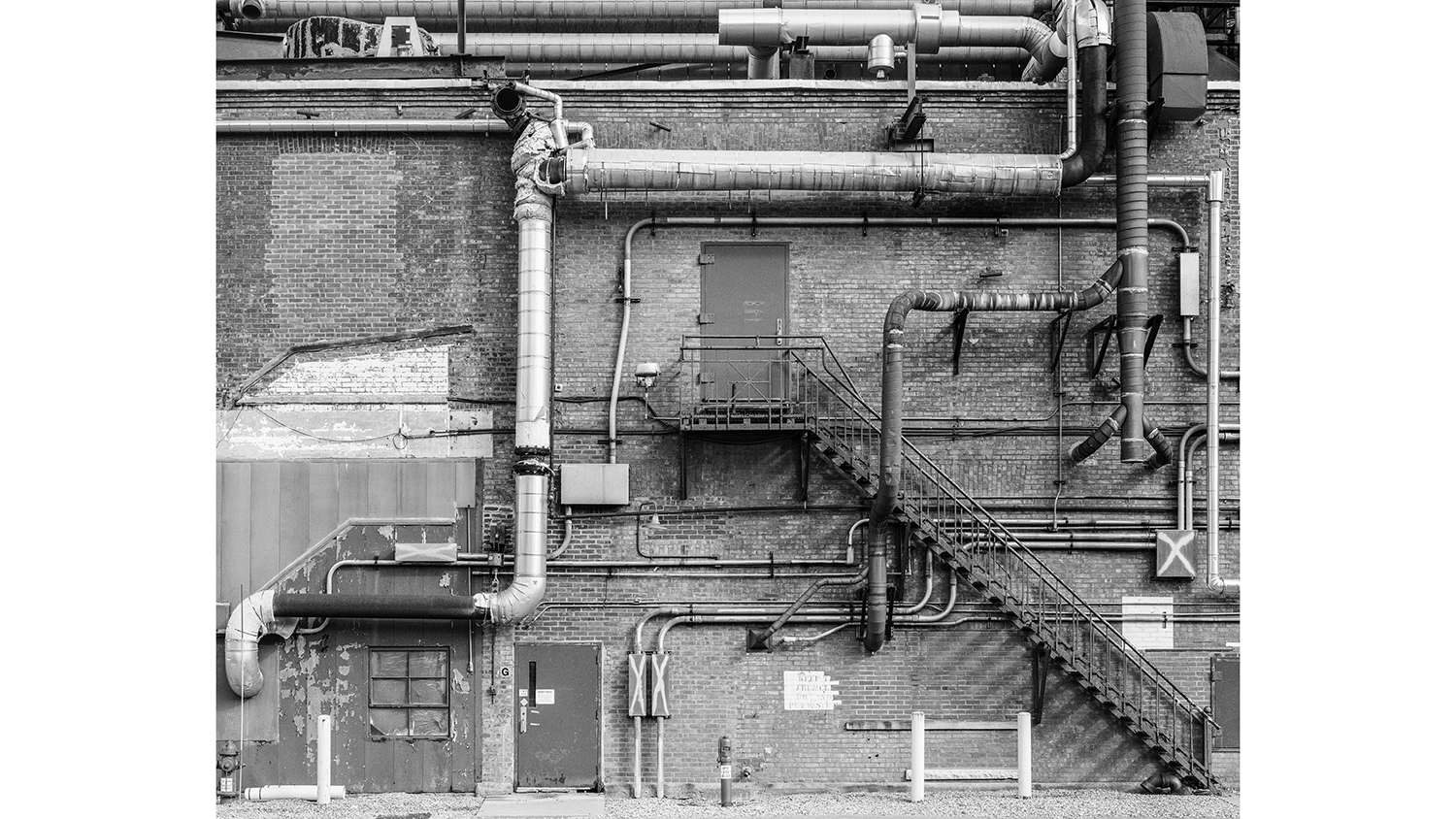 Justin Scalera '19 (Fine Art Photography) had the unique opportunity to visually preserve one of Rochester's most historic, treasured sites for an independent study with professor Frank Cost during the 2018-19 academic year. 
With full access to the complex, Scalera accurately documented the famed Eastman Business Park through large format film photography. For the large format photography project, he carefully captured the exterior and interior of buildings on the sprawling, 1,200-acre campus — which once fully occupied Kodak's manufacturing operations — to create more than 120 precise visual representations that will be donated to a National Park Service archive. 
A selection of his black-and-white large format photography were featured in "The Kodak Park Works" — a solo exhibition in the gallery at Rochester's Kodak Center. His large format photography was printed in RIT's Imaging Systems Lab, and a Kodak-produced book of Scalera's diligent photos, Kodak Park Works, was made in conjunction with the show.
"I wouldn't be able to do this project if I wasn't at RIT," Scalera said, "because of what everyone knows about RIT as a photo school and the connection we have with Kodak."
To learn more about the large format photography project, visit here.
A sampling of Scalera's large format photography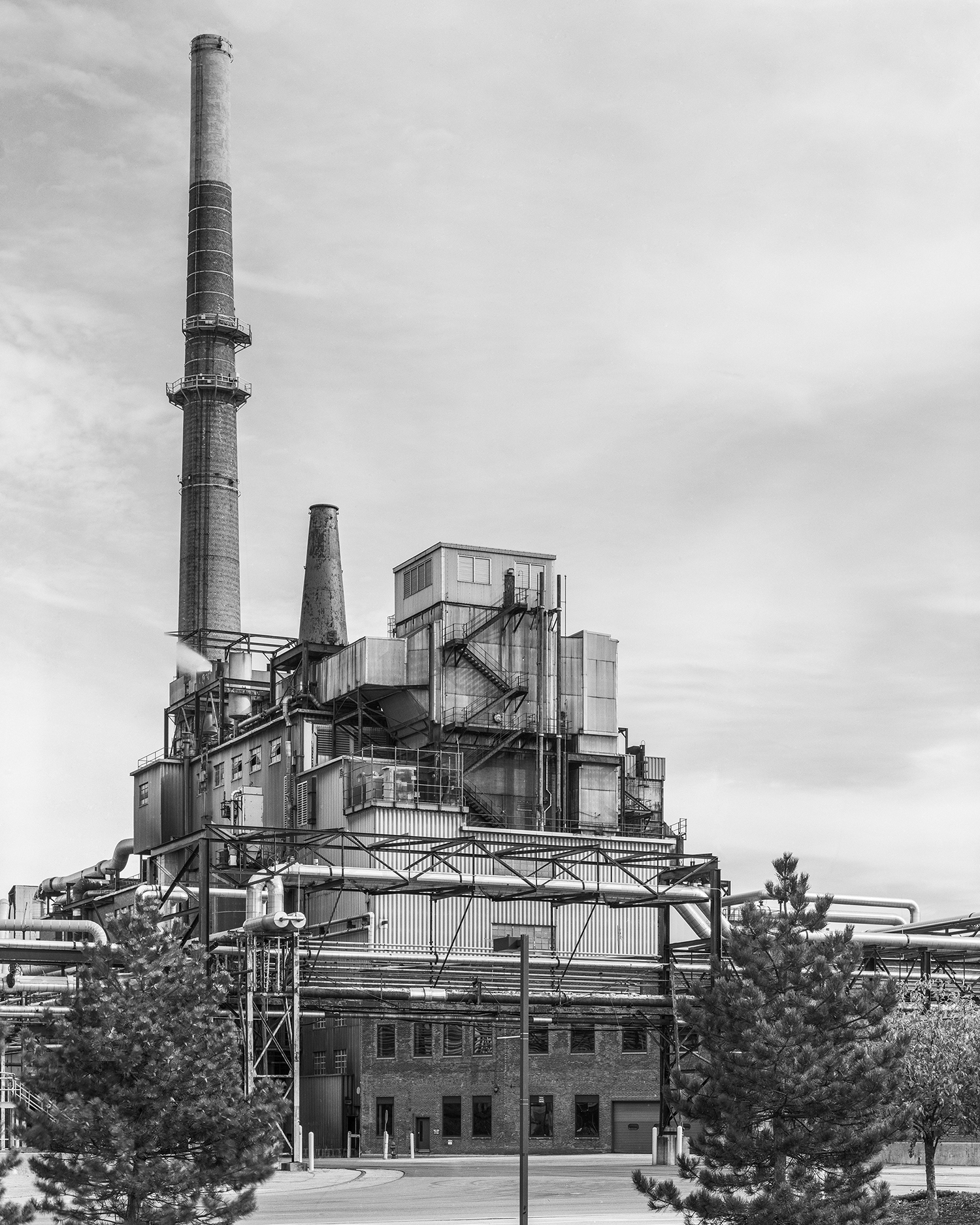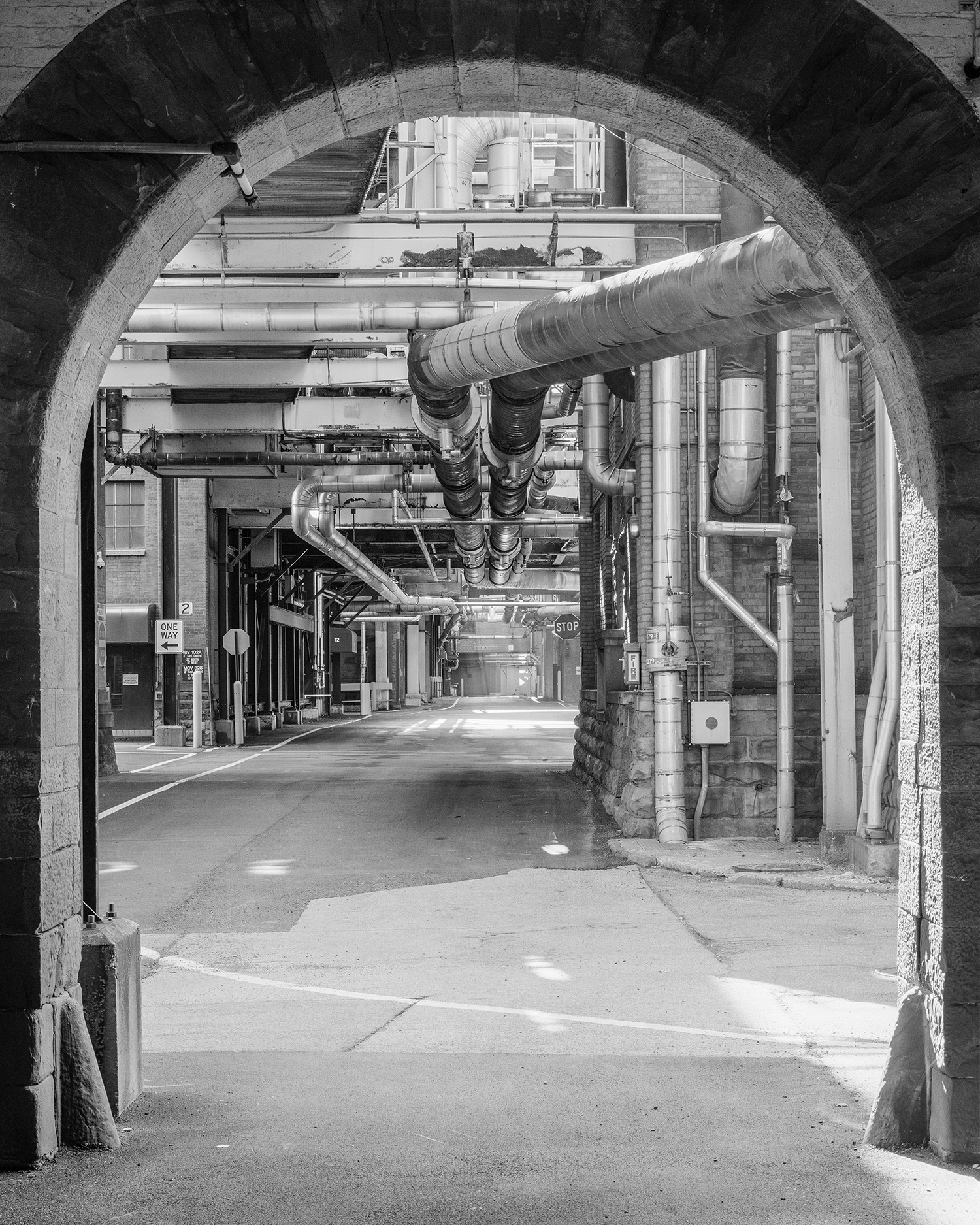 ---