Growing accelerated degrees program gives students a leg up
Expanded networking and programming opportunities benefit growing cohort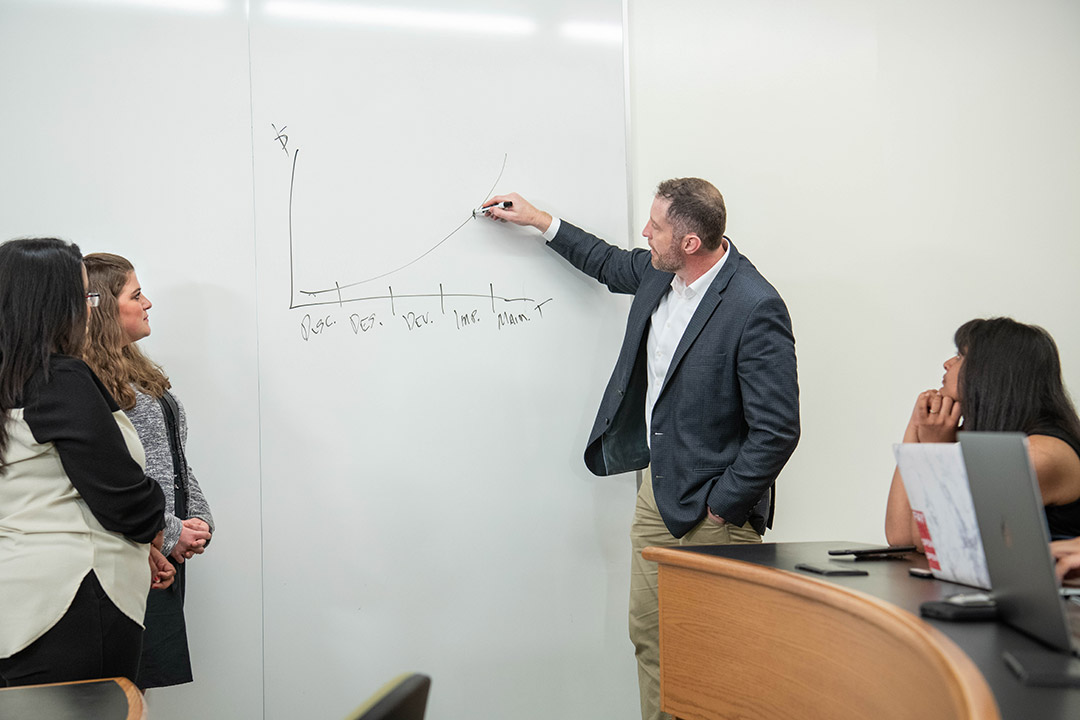 Fourth-year film and animation student Michelle Snow is planning to relocate to Los Angeles after graduating to pursue her creative dream of producing feature films. But before that, Snow will stay at RIT for an extra year to earn her MBA, adding value to her resume on the logistical side of filmmaking.
Provided photo
Snow is part of a growing cohort of RIT students enrolled in the university's Combined Accelerated Bachelor's/Master's Degrees program, which provides pathways for highly focused, goal-oriented students to earn both a bachelor's and a master's degree in a shortened, consolidated experience. Incoming first-year students can be offered conditional early acceptance to a master's degree program, and current students enrolled in qualifying undergraduate degree programs can apply for admission to a combined accelerated bachelor's/master's pathway after their second or third year of study.
There are more than 2,400 students enrolled in the program, which includes a plethora of unique pathways, including nine new options this academic year.
An increasingly popular option is adding the +1 MBA program from Saunders College of Business to any existing undergraduate degree. Students can earn their MBA in three terms of study and receive a 40 percent scholarship toward the total cost of the MBA.
"When I toured RIT in high school, the combined accelerated program stood out to me since it is flexible and could work with my needs," explained Snow, who is from Stafford, Va. "An MBA would make me a more competitive candidate as I enter the fast-paced world of Hollywood. Many filmmakers I have met have influenced me and my education. They all have emphasized the importance of understanding business management on top of my film degree to better prepare me for a career in production management. When I saw this program at RIT, I knew it was for me."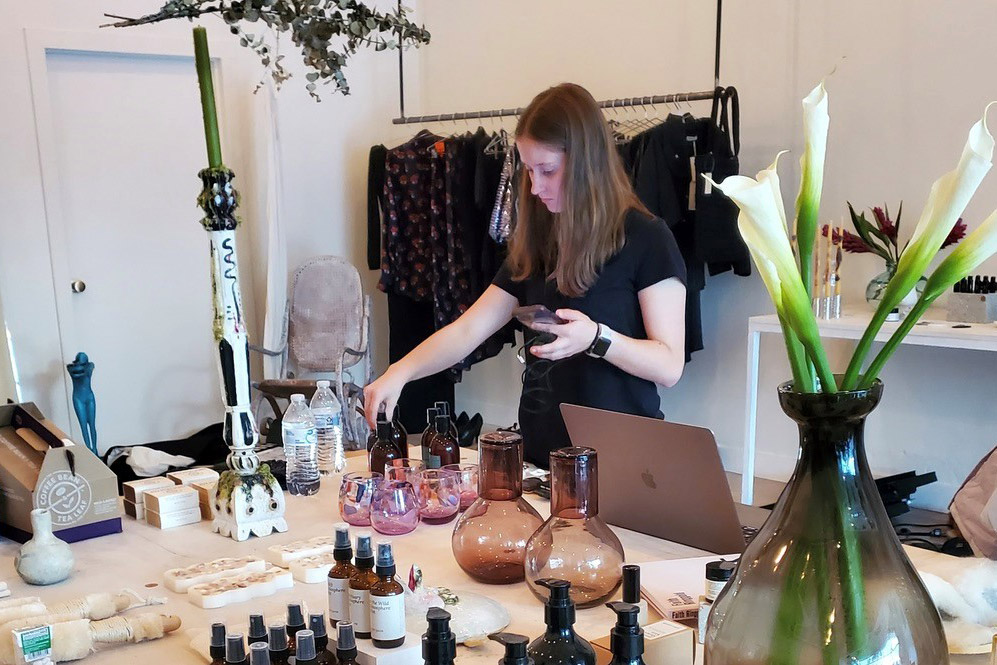 Provided photo
Matthew Cornwell, assistant director of student services in Saunders College, added that a STEM-designated MBA opens doors given the university's interdisciplinary resources in business, technology, and experiential education.
In addition to the MBA offering, program administrators are continually adding unique dual-degree offerings to the program, based on student feedback. For example, starting this fall, RIT's Wegmans School of Health and Nutrition is offering students the opportunity to earn a bachelor's degree in nutritional sciences, along with a master's degree in dietetics and nutrition. At the culmination of their studies, students will be eligible to sit for the registered dietitian exam. RIT is the only university in Rochester that offers this professional distinction.
"As we closely examine and evaluate the Combined Accelerated Bachelor's/Master's offerings, it has become essential to grow our team to accommodate rapid expansion," said Karen Palmer, associate director of combined accelerated programs. "We are listening to the needs of RIT students and forging real avenues for their success. Our system is designed to be student focused, and it's essential to provide them with programming and networking that takes them to the next level. We are thrilled about the future of this program, which is reinforcing RIT's mission to provide unique learning experiences and positive outcomes."
The program's partnership with RIT's Graduate School adds an extra layer of institutional support.
"The increased breadth and depth of study in this accelerated environment better prepares students for their future careers, where they will address complex challenges and contribute to their fields in roles that demand advanced skills," said Diane Slusarski, associate provost and dean. "Accelerated scholars not only benefit from working on impactful projects but also often experience increased starting salaries and improved long-term prospects as a result of completing an advanced degree."
Snow, who participated in the Study Away: LA program, has already started to see the benefits of the program, even though she is still finishing her BFA.
"In every business class I take, I apply what I learn directly to my film experiences. Courses in management, budgeting, negotiations, and conflict management have helped me grow as a producer. These skills can also help me convince others to join my creative teams and sell them on my vision."