2021 Year in Review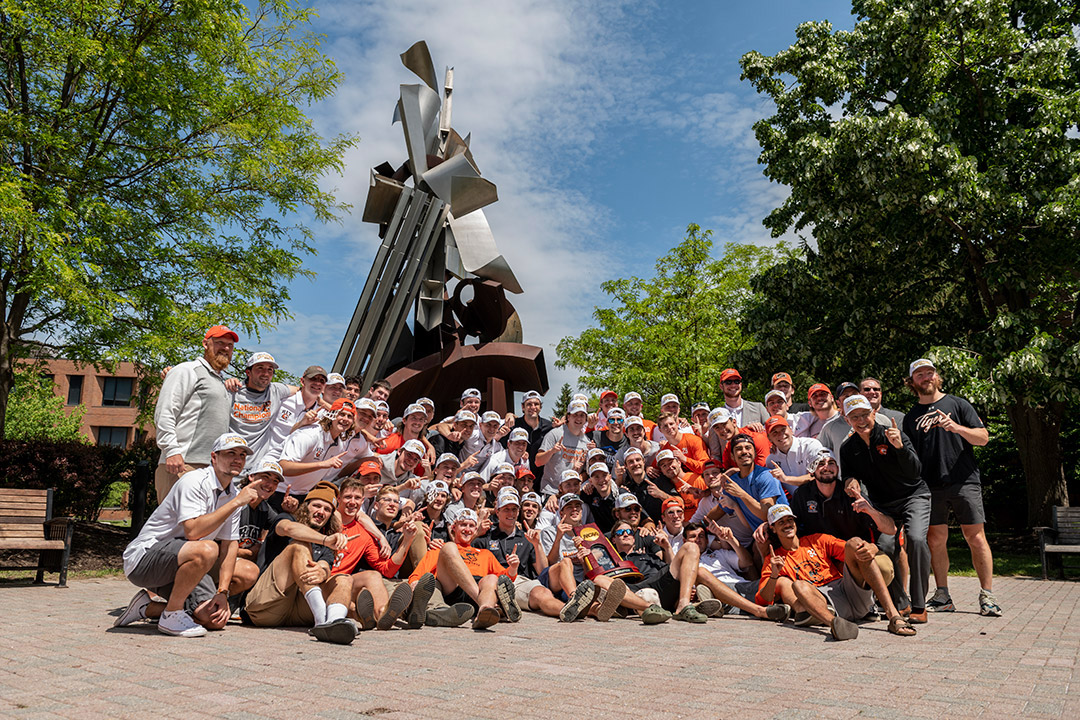 Elizabeth Lamark
These are extraordinary times at RIT. Yes, we have endured another year of a global pandemic. Yet that didn't stop RIT Tigers from generating headlines.
From mapping the universe to building a new campus in Dubai to winning national championships, RIT is always on to something amazing. We went back and looked through our news archives for 2021, and here are some of the top stories that resonated with our readers:
Rochester Rising: RIT is helping make Rochester a next-generation technology hub.
Super Mario: While processing a box of donated items, Kirsten Feigel '15 (museum studies), a cataloguer for Strong National Museum of Play, came across a rare piece of video game history.
Constructing RIT's future: The largest construction projects since RIT moved to Henrietta in 1968 are currently underway.
Mapping the universe: When the James Webb Space Telescope—the long-awaited successor to the Hubble Space Telescope—becomes operational in 2022, one of its first orders of business will be mapping the earliest structures of the universe. RIT research is leading the way.
 RIT Dubai's new campus: RIT Dubai held a grand opening ceremony to dedicate its state-of-the-art new campus in the Dubai Silicon Oasis.
Another Pulitzer Prize: 11 RIT alumni have now won a combined 15 Pulitzer Prizes in photojournalism.
NSF CAREER Awards: Prestigious awards advance promising research for future innovators and leaders.
National Champions!: Men's lacrosse wins in double overtime to claim its first national championship. And take a look back at the celebration.
Record-breaking class: Accelerating momentum and progress during a pandemic has been a theme for RIT.
Cyber champs: RIT takes top spot over Stanford, Cal Poly in Collegiate Pentesting Competition.
20th anniversary of Sept. 11: Alumnus who tracked Flight 93 shares memories.