Academic advisor receives Provost's Award for dedication to student success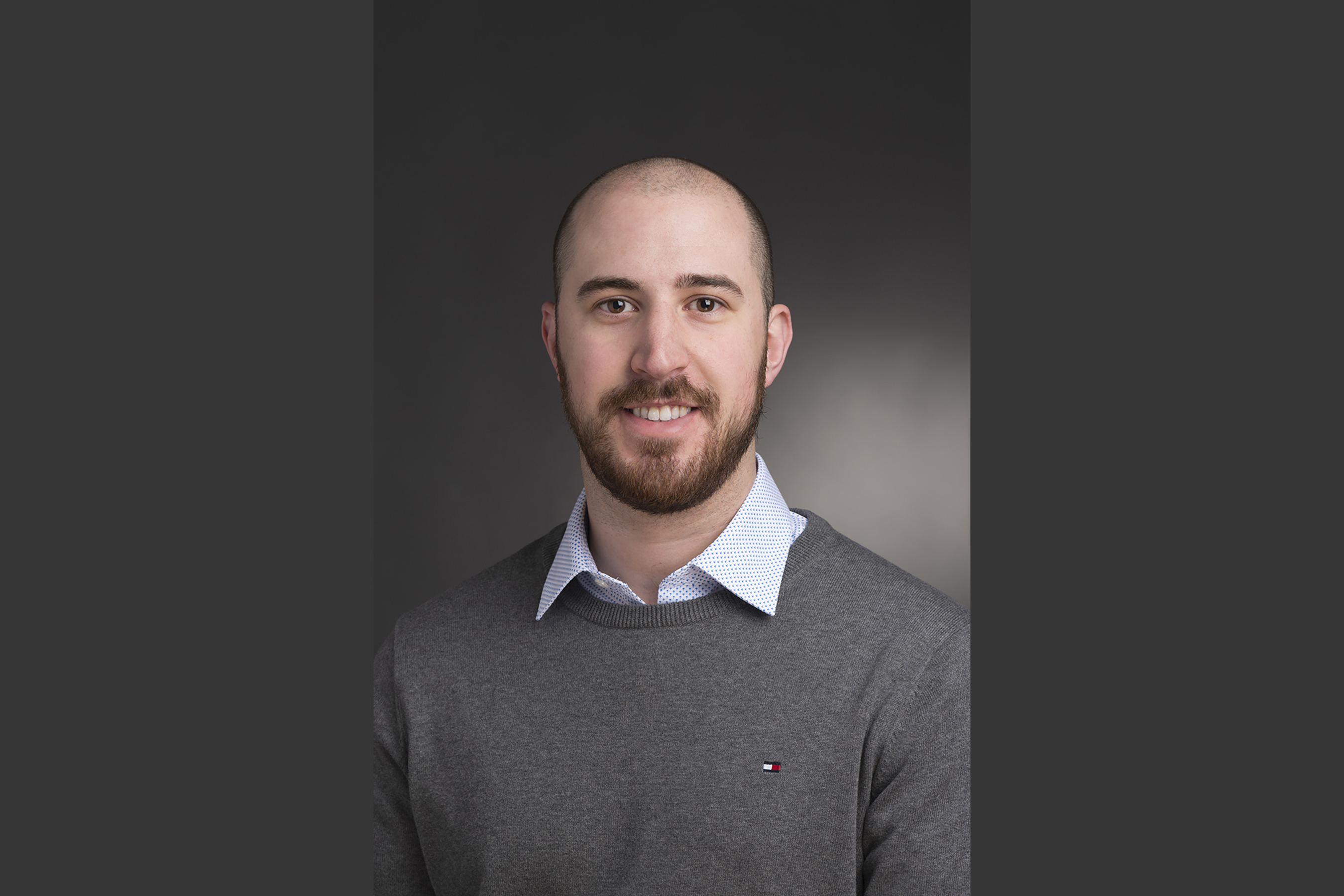 As an academic advisor in RIT's College of Art and Design, Nate Rohman prides himself on being accessible, transparent, fair and supportive of all his students' pursuits.
That nurturing approach earned him RIT's Provost's Award for Excellence in Academic Advising - New Advisor, an honor that annually recognizes someone who demonstrates exceptional academic advising and outstanding support of students and their success.
"I love supporting students knowing that I can serve as a catalyst in their coming-of-age and have an impact on the direction they seek as they navigate this period of exploration and development," Rohman's personal philosophy of academic advising, in part, reads. "Academic advising is not just a retention tool — we are coaches, sounding boards and cheerleaders."
Rohman, the advisor for the graphic design and studio arts BFA programs as well as minors and explorations in the Schools of Art and Design, has been with the College of Art and Design since 2019.
He will be recognized alongside other Provost's Award recipients at the Celebration of Teaching and Scholarship, set for 4:30 p.m. in Ingle Auditorium Tuesday, April 12. Those planning to attend must RSVP.
"My role in supporting students is centered on engaging students in their educational experience," Rohman said, "and supporting them as they develop confidence in their ability to make their own decisions, take responsibility for those decisions and helping to connect them to resources as they pursue their goals."
Allie Cervantes '23 (graphic design) said Rohman helped her declare two minors (advertising and public relations and museum studies) and generate an academic schedule that has "allowed me to explore every aspect of the College of Art and Design and beyond." 
Cervantes credits Rohman for keeping her on track to graduate while carving her own path at RIT. 
"Nate genuinely wants to see his students succeed and supports all our goals and aspirations as designers and people," Cervantes said. "To have someone like that constantly in your corner is what every student hopes for. Any worries we have, he always has a solution — a way to make sure things turn out all right. It's because of that that I can focus on my degree and studies with confidence that I will get the education that suits my dreams best."
Rohman is in constant search of a broader perspective and deeper understanding of his peers and the students he advises. In service of his professional development goals, he earned a pair of graduate degrees and is pursuing a third — an MFA in RIT's visual communication design program. 
The impetus for joining the program is a desire to further improve the ways he can engage and communicate with students. 
"So much communication occurs through email — quite honestly, a platform that most students are not accustomed to communicating through," Rohman said. "My hope is to develop some design skills, software capability and new strategies to communicate important information to my advisees, but in a way that aligns with what they are learning and experiencing in their classes; that is a little bit more modern and creative."
Rohman also mentors students and teaches classes for RIT's College Restoration Program, an academic intervention program that identifies and addresses factors contributing to a student's academic difficulty. 
"Working with students outside of the everyday programs I advise helps diversify the conversations I am having on a daily basis and make a different type of impact on RIT students," Rohman said.