Alumni offer inspiring words during symposium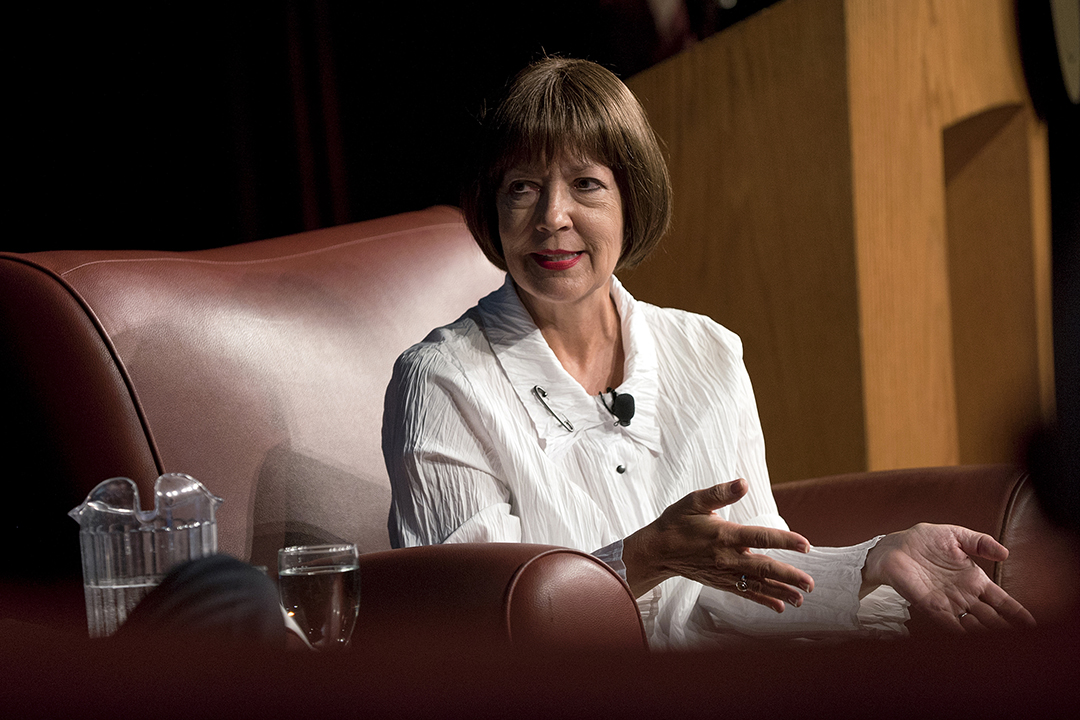 A. Sue Weisler
Rochester Institute of Technology alumni offered inspiring words during the university's Creativity and Innovation Alumni Spotlight Symposium on Sept. 27.
A near-full crowd inside Ingle Auditorium (in the Student Alumni Union) took in the insights of four graduates — three from the College of Art and Design at RIT — who are making differences in the world with their creativity and innovation.
The symposium, comprised of individual speeches, a group discussion and an audience Q-and-A, was part of the two days of events commemorating RIT President David Munson's Sept. 28 inauguration. Munson introduced the alumni speakers and group discussion moderator Jeremy Haefner, RIT provost and senior vice president for academic affairs.
In order, Christopher Edwards (1997; School of Film and Animation), Renato Libric (2003; hotel and resort management), William Snyder (1981; School of Photographic Arts and Sciences) and Patricia Moore (1974; industrial design) spoke before an engaged crowd about their impactful careers. They also touched on how RIT helped shape the success they've had.
"Here I learned to speak up. Here I learned to question everything," Moore said during her 20-minute talk. 'And here I learned that one person has the capacity to change the world."
Moore is an internationally renowned designer and gerontologist, and "a guiding force for a more humane and livable world, blazing a path for inclusiveness through universal design," as Munson said when introducing her. She is the author of Disguised: A True Story, which chronicles the several years she posed as a woman in her 80s to learn about challenges faced by older people.
Moore has also been recognized by ID Magazine as one of the "40 Most Socially Conscious Designers" in the world.
"What we see here at RIT and interior design and sustainability and all of the work that we're doing in technology gives us hope for the future, so that we can simply live as we wish to," Moore said.
Edwards' background as a 3-D layout and animation artist includes working for The Walt Disney Co. and Lucasfilm. He is now the founder and CEO of The Third Floor, publicized as the world's leading visualization studio. Edwards has had a hand in designing well-known commercials, game cinematics and colossal films like "Avatar," "Alice in Wonderland," "Marvel's The Avengers" and "Gravity."
"At the end of the day, RIT was a huge motivator for me," Edwards said at the symposium. "It was exactly what I needed at the time to show me how to work with people, to pursue my dreams. And I was able to work with those filmmakers who I aspired to work with. I was also able to take on and build my own business to help keep that going, despite some of the difficulties of Hollywood."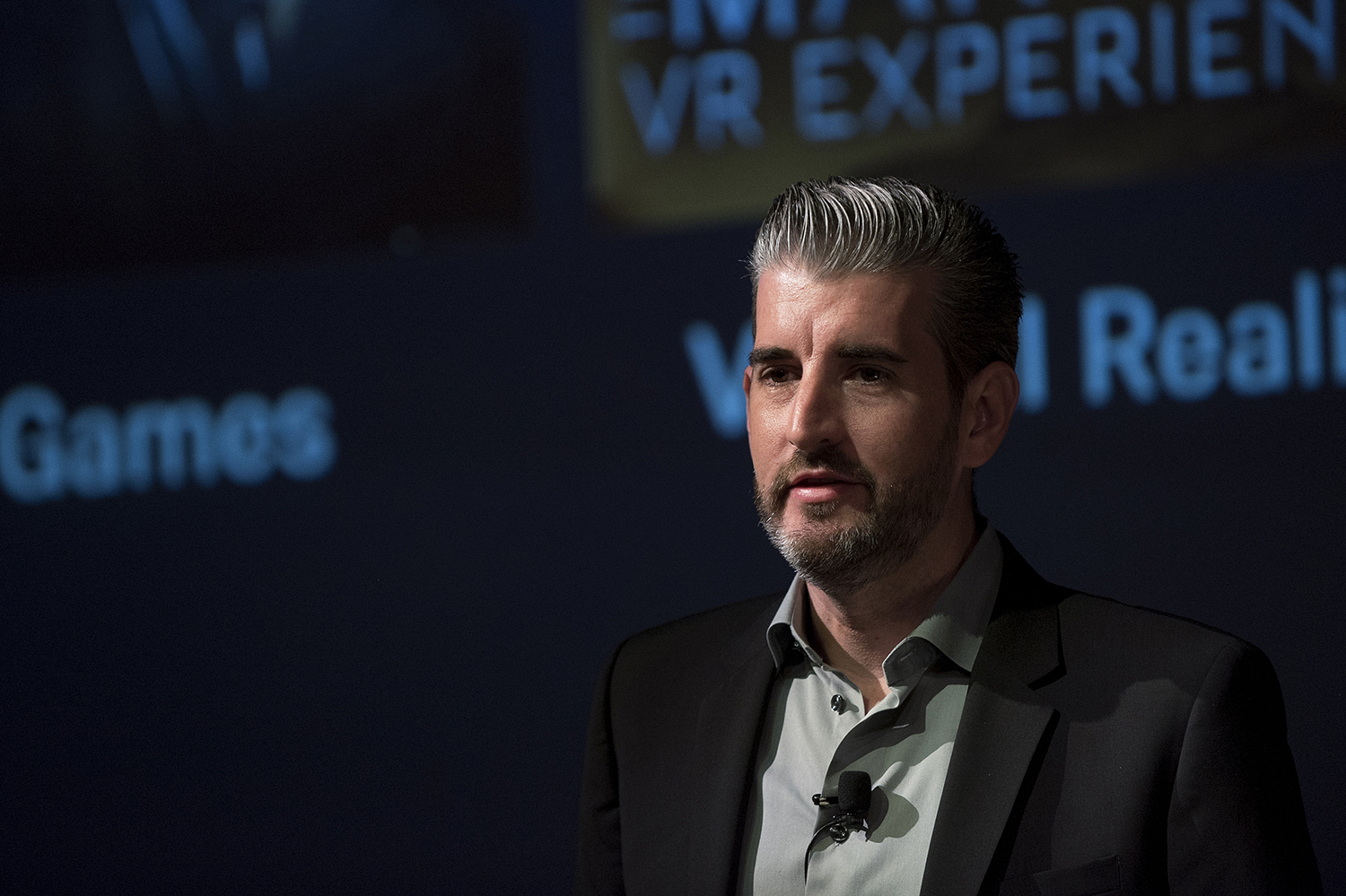 Snyder, a four-time Pulitzer Prize-winning photographer who is also chair of RIT's photojournalism option, opened up about his exploits as a globetrotting photojournalist. His passion for photography dates back to high school, when he said a camera was constantly in front of his face, and continued through the years as he captured important scenes, moments and emotions all over the world.  
"RIT taught me several things," said Snyder, who worked many years for the Dallas Morning News. "First of all, they taught me about hard work. I wasn't the smartest guy and I wasn't the most talented photographer. But I knew that if I worked really, really hard, I could slowly but surely meet all of my goals.
"RIT taught me that craft, but RIT also taught me about possibilities," Snyder added. "Possibilities in the craft, possibilities in the world, possibilities of what I could do with myself."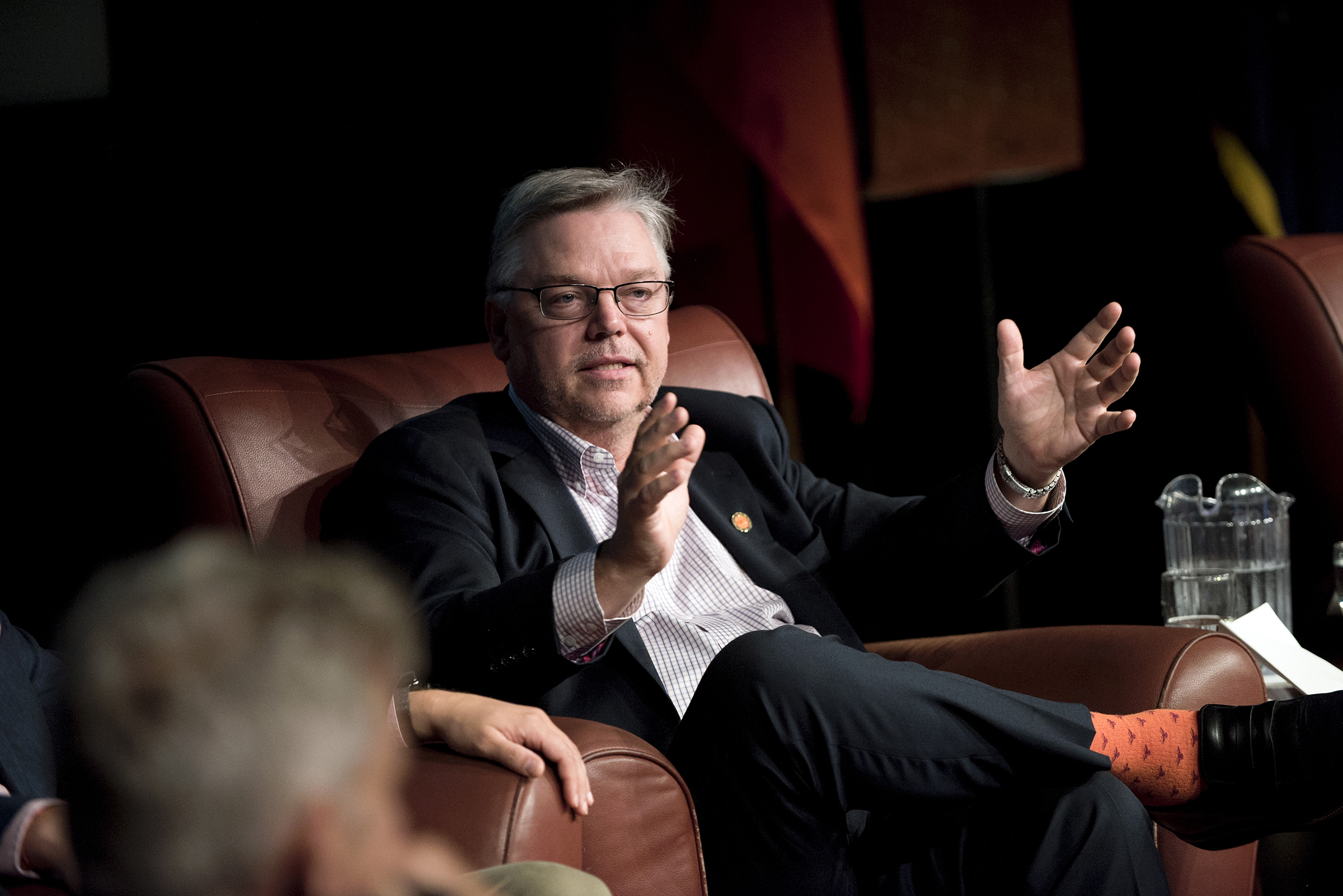 Snyder built his career on the principle that the most powerful images are not necessarily the ones that appeal to the eye, but the ones that elicit emotion. He said it's informed everything he's done in the field.
"So many times we think about photography, it's just being something that you look at," said Snyder, who has also been the official photographer of famous rock band 'The Who'. "The best photographs are the ones that you feel — not the ones that you see, but the ones that you feel."
Topics