February 1, 2023
by Luke Auburn and Michelle Cometa
Expanding RIT's research footprint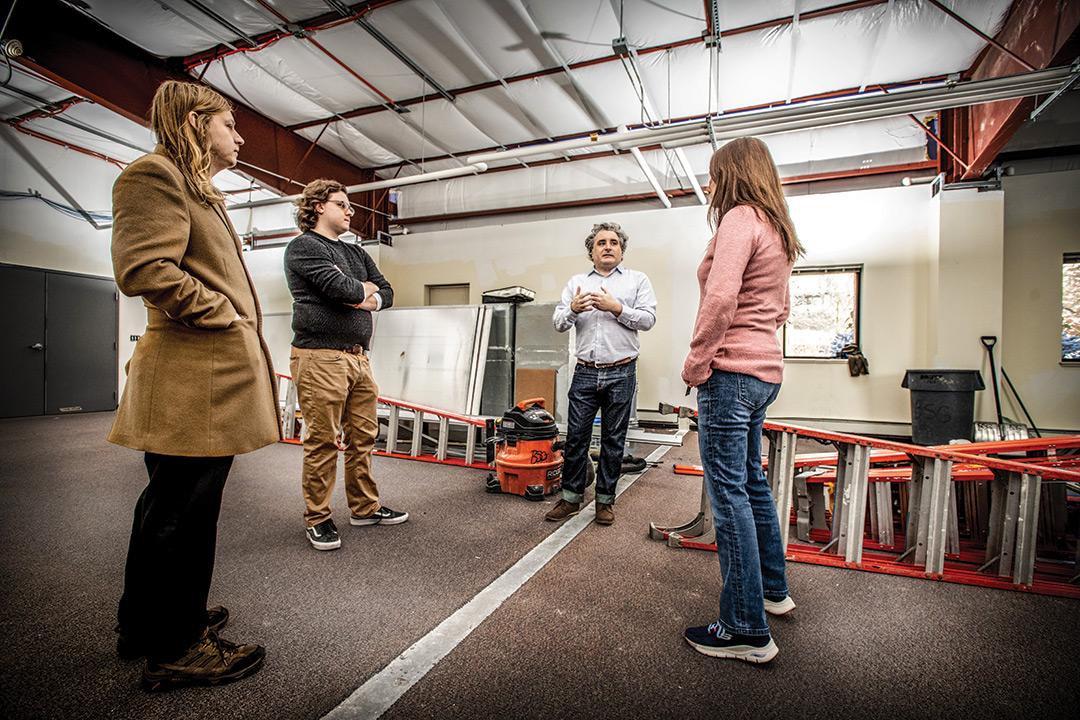 Associate Professor Michael Zemcov is an experimental cosmologist whose research on the early universe is getting a boost from one of several new lab spaces cropping up on campus.
RIT has been expanding its research footprint to accommodate the university's growing research portfolio. The Student Hall for Exploration and Development (SHED), which opens this fall, is enabling the university to convert 10 existing classrooms, totaling more than 23,000 square feet, into new research space.
Another 14,700 square feet of research space opened in January in Brown Hall, which was completely converted into science and engineering laboratories.
The laboratories include the College of Science's Genomics Center, two laboratories for the College of Science's School of Chemistry and Materials Science, five labs for the Kate Gleason College of Engineering's computer engineering department, and one for the College of Engineering Technology's traffic studies and soils laboratory.
The research expansion doesn't end there. A new two-story research building with approximately 19 laboratories is in the planning stages. Construction is expected to begin this summer with a competition date planned for 2025.
The new research space is being welcomed by faculty members. Zemcov is gaining a new 1,500-square-foot space in Orange Hall—more than double the size of his previous lab.
It will provide Zemcov and his team of student and postdoctoral researchers much-needed room to develop projects like the Cosmic Infrared Background Experiment-2 (CIBER-2). Earlier this year, Zemcov received nearly $1.4 million from NASA to fund his team's work on CIBER-2, which uses sounding rockets to glimpse traces of light from the earliest stages of the universe.
"This new lab will allow us to work far more efficiently," said Candice Fazar, a postdoctoral researcher in Zemcov's research group. "Having everything in one place and easily accessible will enable us to switch between various aspects of our projects seamlessly, enhancing productivity."
This story is part of the 2023 President's Annual Report. Read more stories from the report.
Topics