June 14, 2019
by Hayley Foran
Fellowship winner gets full Corning Museum of Glass experience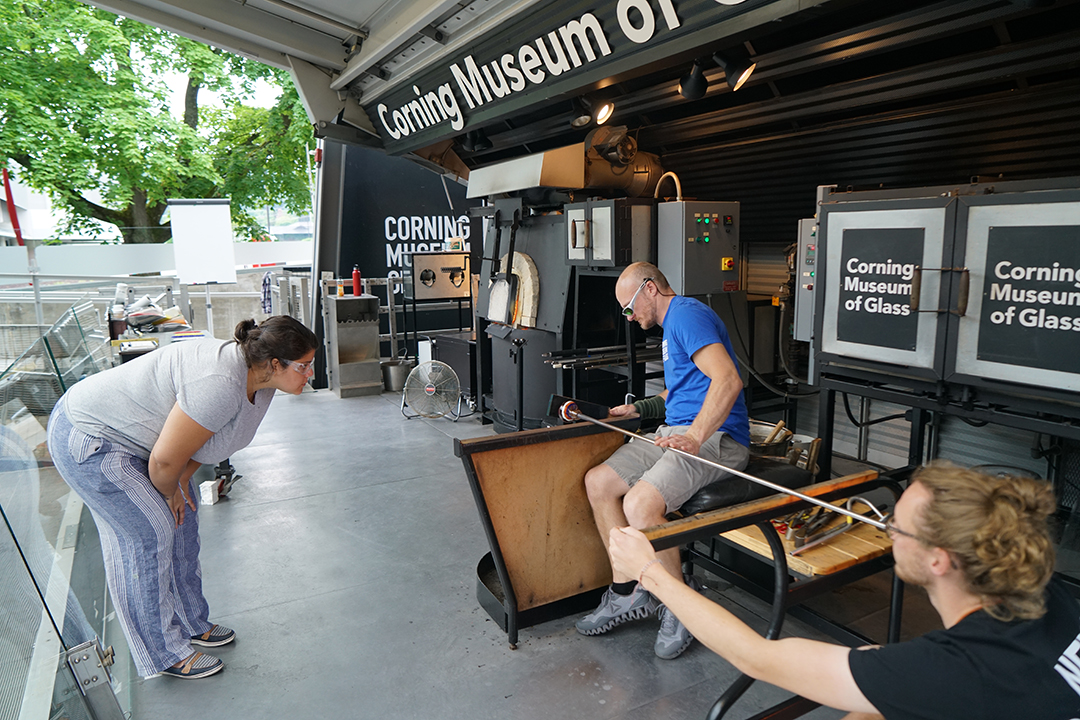 Andrea Gonzalez Esteche came to Rochester Institute of Technology from her home in Paraguay as a Fulbright Scholar in 2017. She had previously studiedat the Catholic University of Asunción for her undergraduate studies before becoming a professor for five years, teaching students the ins and outs of ergonomics, ecodesign and sustainability.
Having studied both graphic and industrial design during her undergraduate years, Gonzalez built on that by graduating from RIT's industrial design MFA program last month. 
Gonzalez's vast experience and knack for innovative design earned her the industrial design program's 2019 GlassLab Design Fellowship, which annually grants a graduating student a distinctive experience at Corning Museum of Glass (CMoG). The award winner spends two days working with professional artists at the museum to rapidly produce prototype concepts and use the immediacy of hot glass as a catalyst for innovation. 
Gonzalez's session at CMoG spanned June 5-6.
"I was so excited when I found out I got the fellowship," Gonzalez said. "I remember I was sitting in a design lecture when they announced it and when I heard my name I was like, 'No way!'"
Gonzalez traveled to Corning for the intensive workshop and worked with two master glassblowers to bring her ideas to life.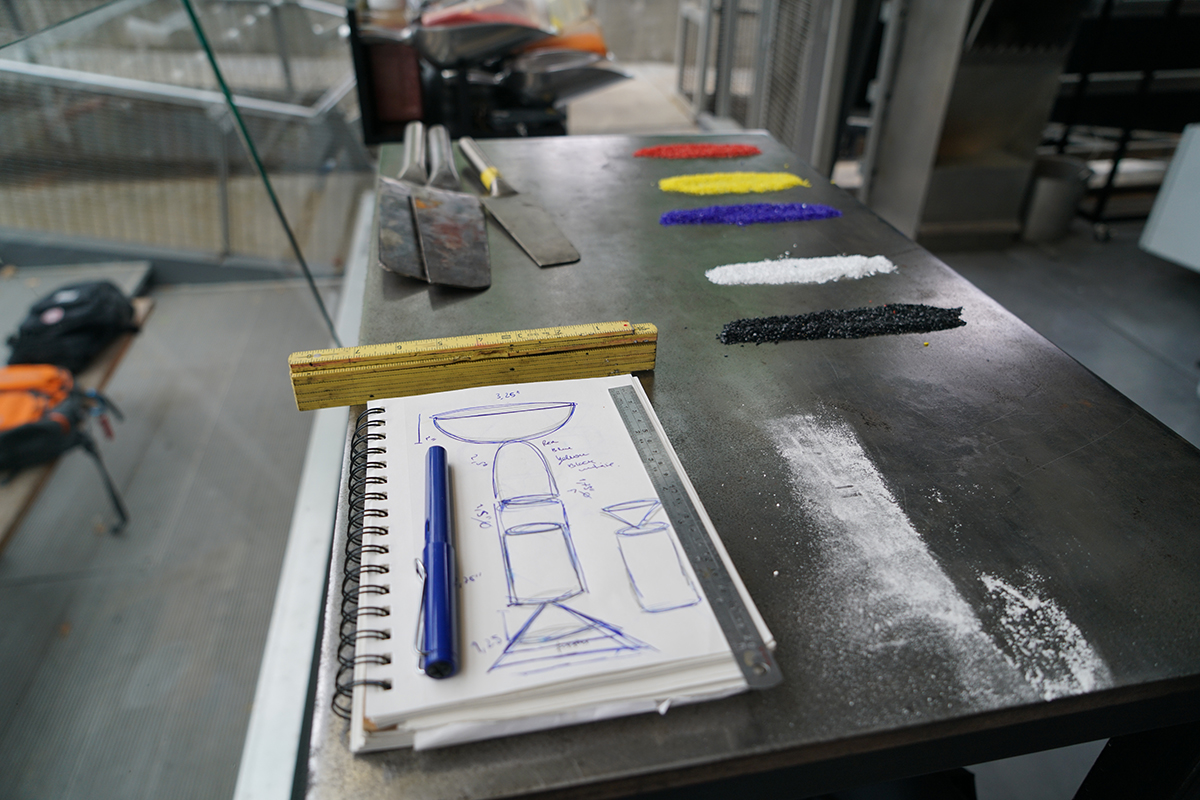 She opted for a more traditional style of design when drawing up plans for what she hoped to create, using the German school of design, Bauhaus, as inspiration to create 10 individual pieces.
"I was not expecting to do that many," Gonzalez said. "We did spheres, squares and cones and then we did the other shapes and then we put them all together to make goblets and cups."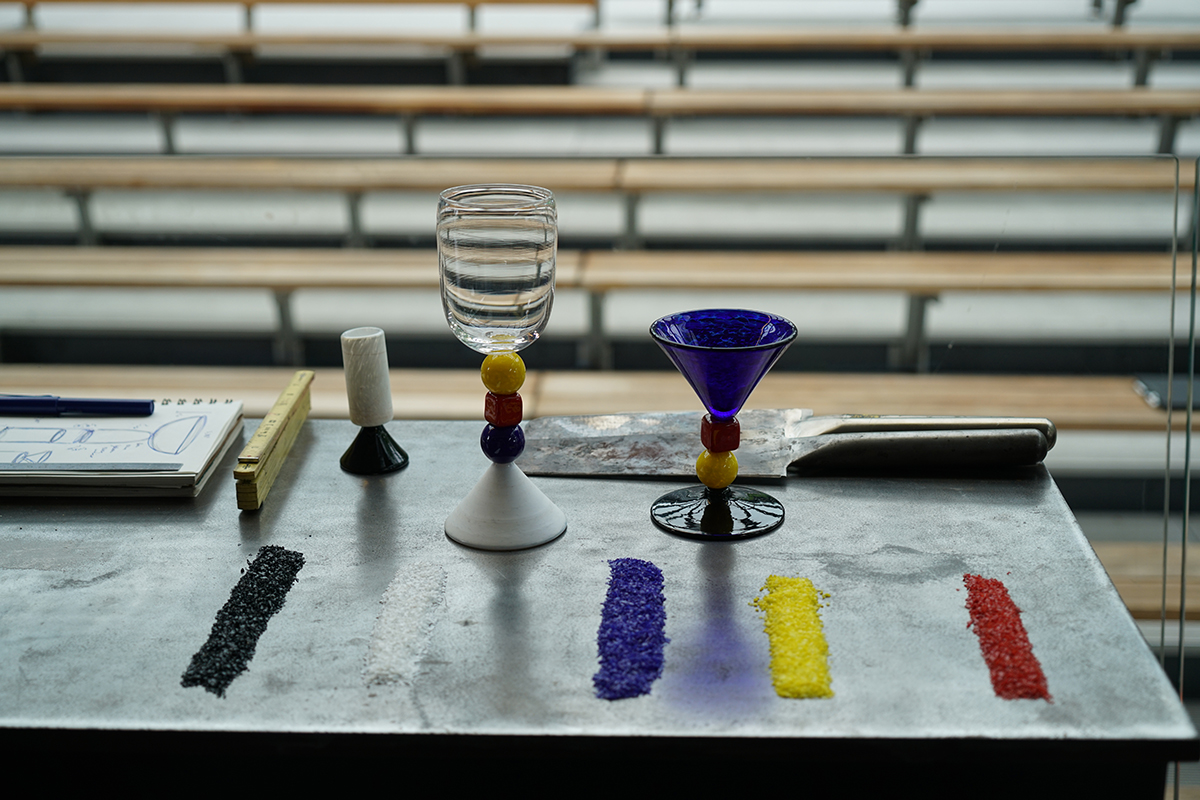 Gonzalez reflected on the experience as unlike any other she had before. She said she learned new techniques and came to appreciate the tedious processes that lead to successful work. 
"The best part for me was seeing all the pieces finished," Gonzalez said. "We broke four cups in the process, some of the cones broke, the black-colored pieces popped out a lot when we went to flash them. It was a lot of trial and error. That was the hard part but it made it that much better when we were successful. It was an amazing experience."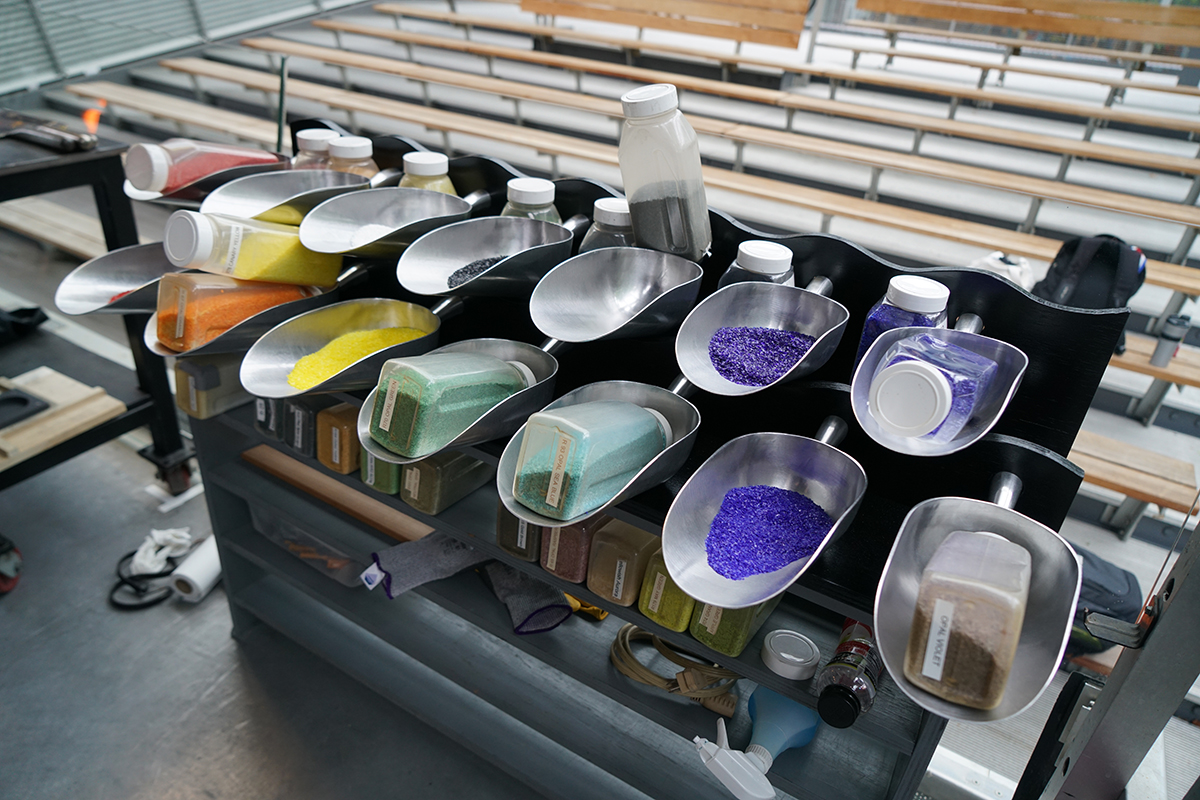 Gonzalez focused on colors representative of the Bauhaus school, such as red, yellow, blue, black and white. And the geometric shapes she created are used in most of Bauhaus' design. 
"We study Bauhaus a lot for design,"Gonzalez said. "This year is the Bauhaus design school's 100th anniversary, so I wanted to do something that was connected to them. In the end we created a lot of geometric shapes and color designs that I didn't think we'd be able to create."  
During her time at RIT, Gonzalez reached beyond her major to take advantage of RIT's glass hot shop, taking courses in glass design to better understand the technicalities of glassblowing. Not only did it better equip her for the CMoG fellowship, Gonzalez discovered a personal passion for glass, which she said she will incorporate into her future work. She said she plans to return to Corning's hot shops to practice the craft further and perfect her abilities. 
"I would love to continue to do more jewelry with glass," Gonzalez said. "A jewelry company recently contacted me asking if I would like to design some more glass pieces for them so I'm seeking out more spaces and hot shops around Rochester that will help me do that."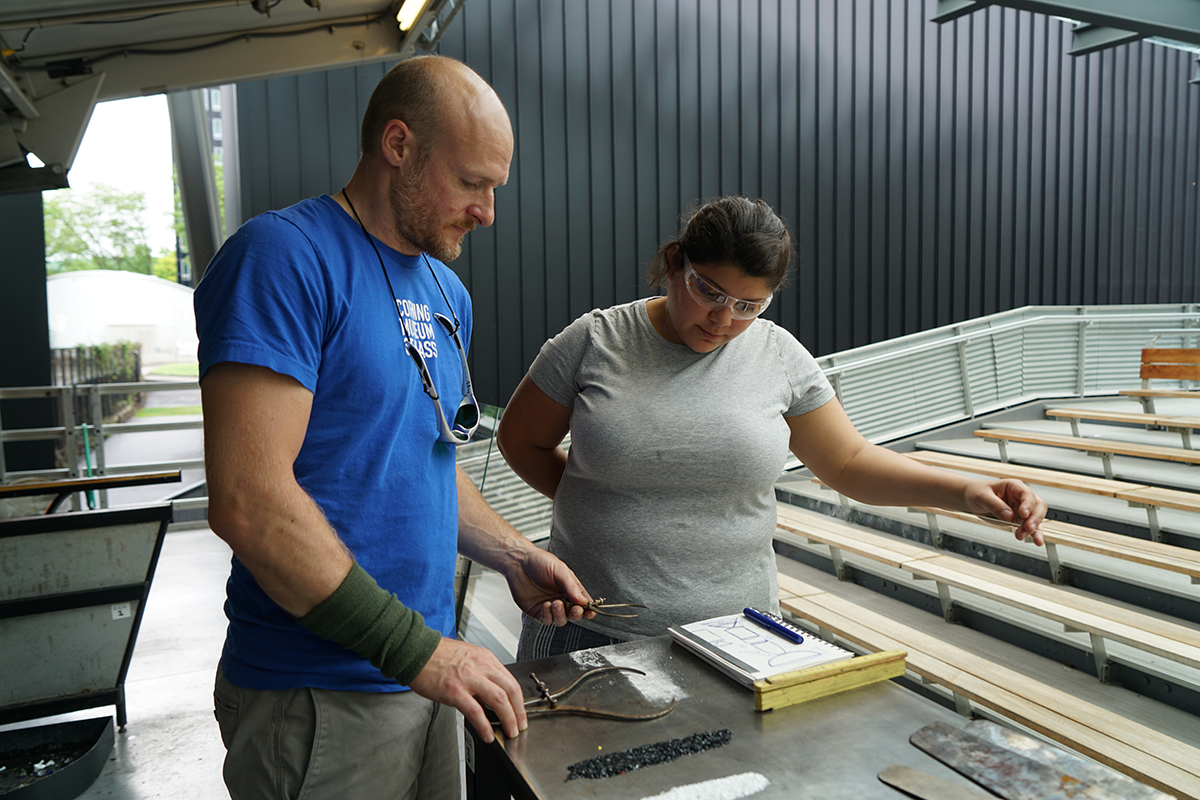 Gonzalez's time in the industrial design MFA program was filled with opportunity. 
She worked on impactful projects for large companies, including Operation Smile, a nonprofit organization that aids children with cleft lips and palates. Gonzalez designed a special baby bottle for Operation Smile that meets the needs of the children the organization works with.
Additionally, she and classmates exhibited coursework as part of NYCxDESIGN, the Big Apple's annual celebration of design that attracts hundreds of thousands, in 2018. 
For a class leading up to the event, the industrial design MFA program partnered with Autodesk and MakerBot as students investigated 3D printing as an iterative process en route to designing dozens of unique pieces focused on wrist interaction. The results of the course were displayed at MakerBot's Brooklyn headquarters during NYCxDESIGN.  
Gonzalez also participated in a course that afforded her the opportunity to partner with Steelcase and its global design director, innovation, Mark McKenna, to design a tabletop that was exhibited at NYCxDESIGN. Each student in the class designed their own top for the Bassline table, with all of the creations being showcased at Steelcase's Manhattan location.
"My experience here was so much better than I expected," Gonzalez said. "I got experience in research, the classes were very intensive and everyone in the program is like family. We worked together with real companies, big companies, which was really great. I did more than I ever imagined I could. RIT is an amazing place and I have loved my time here."