Paths to a well rounded student
72
paths to a
well-rounded
student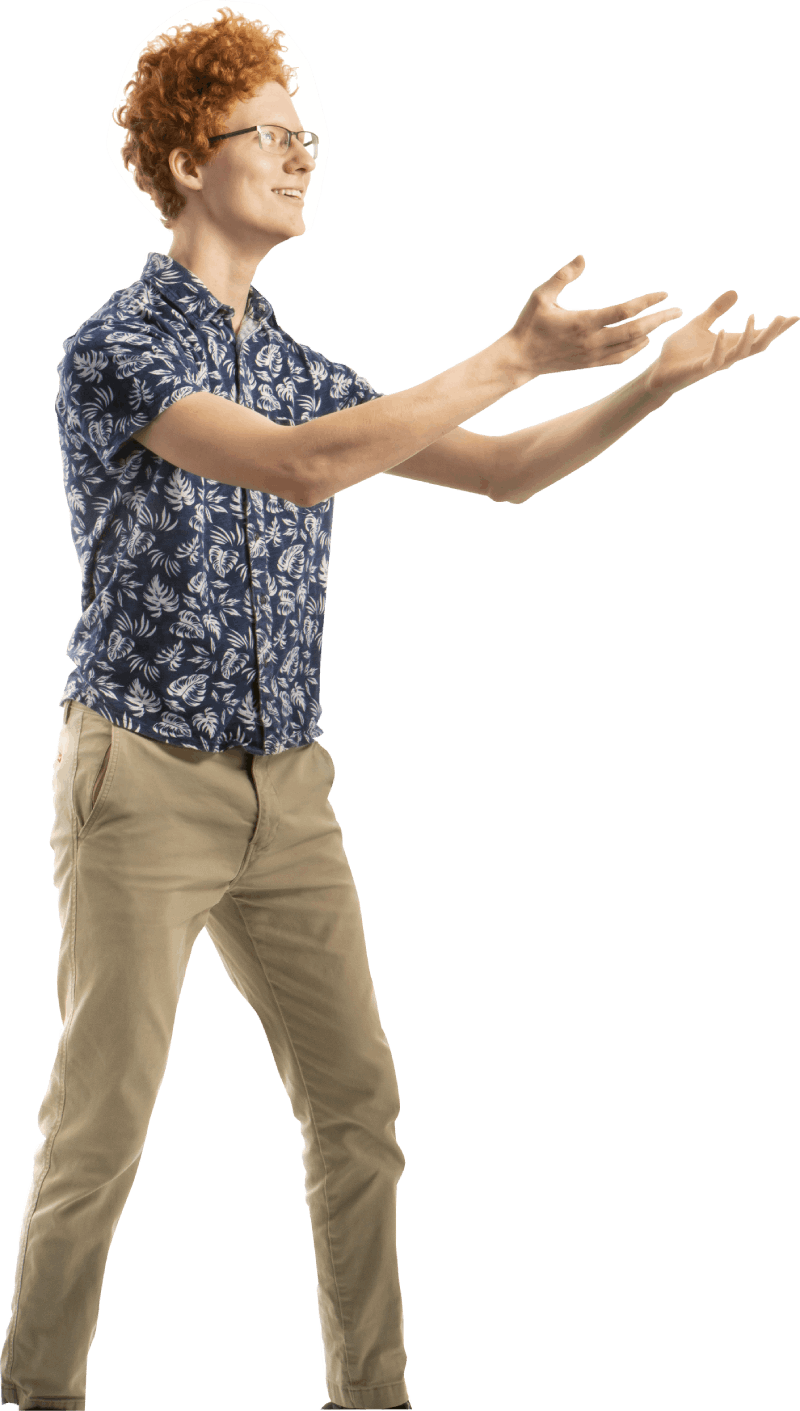 Benson Haley
Major: Computer Science
Immersion: Theater arts
...is an
actor
badminton enthusiast
bookworm
Tae Kwon Do aficionado
French speaker
gymnast
white hat hacker
martial artist
musician
night owl
pianist
programmer
singer
vegetarian
web designer
writer
Immersion courses allow deeper learning for students with multiple interests
When he graduated from high school in East Greenbush, N.Y., Benson Haley was looking for a university that allowed him to simultaneously pursue computer science as a profession and explore his passion for theater. Meanwhile, in Lake Ariel, Pa., Sinclaire Ogof wanted a university that could accommodate her two-pronged academic interests in public policy and climate change.
Both students are realizing their goals through RIT's immersion program, which requires students to take a series of 200- and 300-level general education classes in an area outside their major.
While many colleges and universities require general education courses, RIT's immersion requirement takes it a step further. Beyond the typical writing, math, science, social science, global studies, art, and ethics requirements, students are asked to fulfill an additional nine credits in a topic of interest. The intended result is to produce well-rounded students who have gained broader, more diverse perspectives.
Once called concentrations, this has been an RIT requirement for decades. The concept was strengthened, however, in 2012 when RIT revised its general education program and created immersions.
There are now 72 immersions available for students to choose from in topics varying from archeology to comic studies to geographic information systems. Each year, offerings are updated to keep up with current trends and the needs of students on campus. This year, RIT added seven new immersions.
Elizabeth Hane, faculty associate to the provost for general education, was on the committee that revamped the program. A key component, she said, is that a student's major is not able to dictate the immersion they take. The choice is completely up to them.
"Immersions provide an opportunity for our students to have this broadening experience and enhance their education within an area they would not have had the opportunity to explore otherwise," she said. "The whole general education experience is important, but I think immersions in particular are important because of the advanced nature of the courses and the fact that it's three courses in a single topic area so students get a bit of depth."
Haley, a first-year computer science major, decided to use the opportunity to pursue a personal passion.
"I was interested in computers from a pretty early age," he said. "I'm one of the people who enjoys creating things more than just doing things. I think computer science is a good field for that. But, I've also always really enjoyed theater. It's one of the reasons I'm here at RIT, because of theater arts being a thing."
Last semester, Haley participated in RIT/NTID's production of Angels in America: Millennium Approaches, which counted as one credit toward his theater arts immersion. This semester, he is taking a fundamentals of acting course.
Haley doesn't necessarily plan to combine his major and immersion professionally. For him, it's an opportunity to major in something professionally advantageous while pursuing a passion that is personally fulfilling.
Sinclaire Ogof
Major: Public policy and environmental studies
Immersion: Climate change
...is an
avid volunteer

book nerd

sorority sister

Earth ambassador

leader

cat mom

freelance writer

oldies music lover

tree hugger

amateur photographer

hiker

postcard collector

conversationalist

blanket enthusiast

kayaker

obsessed organizer

windows-down,
music-blasting driver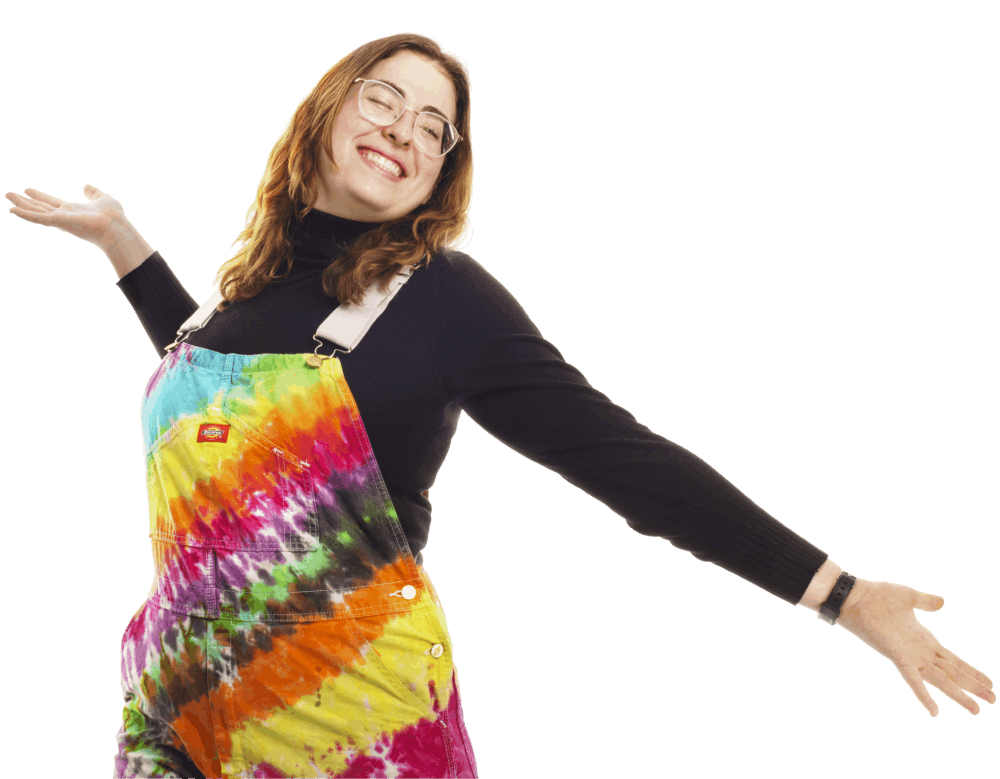 Ogof, a second-year public policy and environmental studies double major who is supported by the National Technical Institute for the Deaf, is taking a different approach. Her professional goal is to marry public policy and environmental science for a career in local government or nonprofit work endorsing environmental policy.
She chose an immersion called climate change: an interdisciplinary problem. This immersion brings together faculty across the environmental science, mathematics, chemistry, and public policy departments to introduce students to scientific, technological, and social issues surrounding global environmental climate change.
"I noticed this immersion took a little bit of the environmental science, the hard science, and environmental studies, which is more of the social science, and it combines the two together," she said. "I really like that because I can easily show future employers that I have both."
Students are encouraged to customize their education through the immersion requirement. How they choose to use those credits is up to them, and the university continues to add new options every year.
The seven new immersions added this academic year are queer and transgender studies; Black studies; deaf leadership; diversity, inclusion, and dialogue; free culture and free and open source computing; ecology and evolutionary biology; and cellular and molecular biology.
"Our department chairs and faculty help us keep a finger on the pulse of the campus and identify needs in general education and immersions," said Hane. "We add about five or six each year."
Peyton D'Anthony, a second-year applied modern language and culture and international and global studies double major from Ripley, N.Y., has taken some of the classes associated with the new queer and transgender studies immersion. 
Peyton D'Anthony
Major: Applied modern language
and culture, and international
and global studies
Immersion: Women's and gender studies
...is an
explorer

Mario Kart champion

future researcher

independent thinker

extrovert

adventurer

nap enthusiast

beach lover

language nerd

busy bee

storyteller

optimist

sister

fish mom

music lover

Bills fan

foodie

planner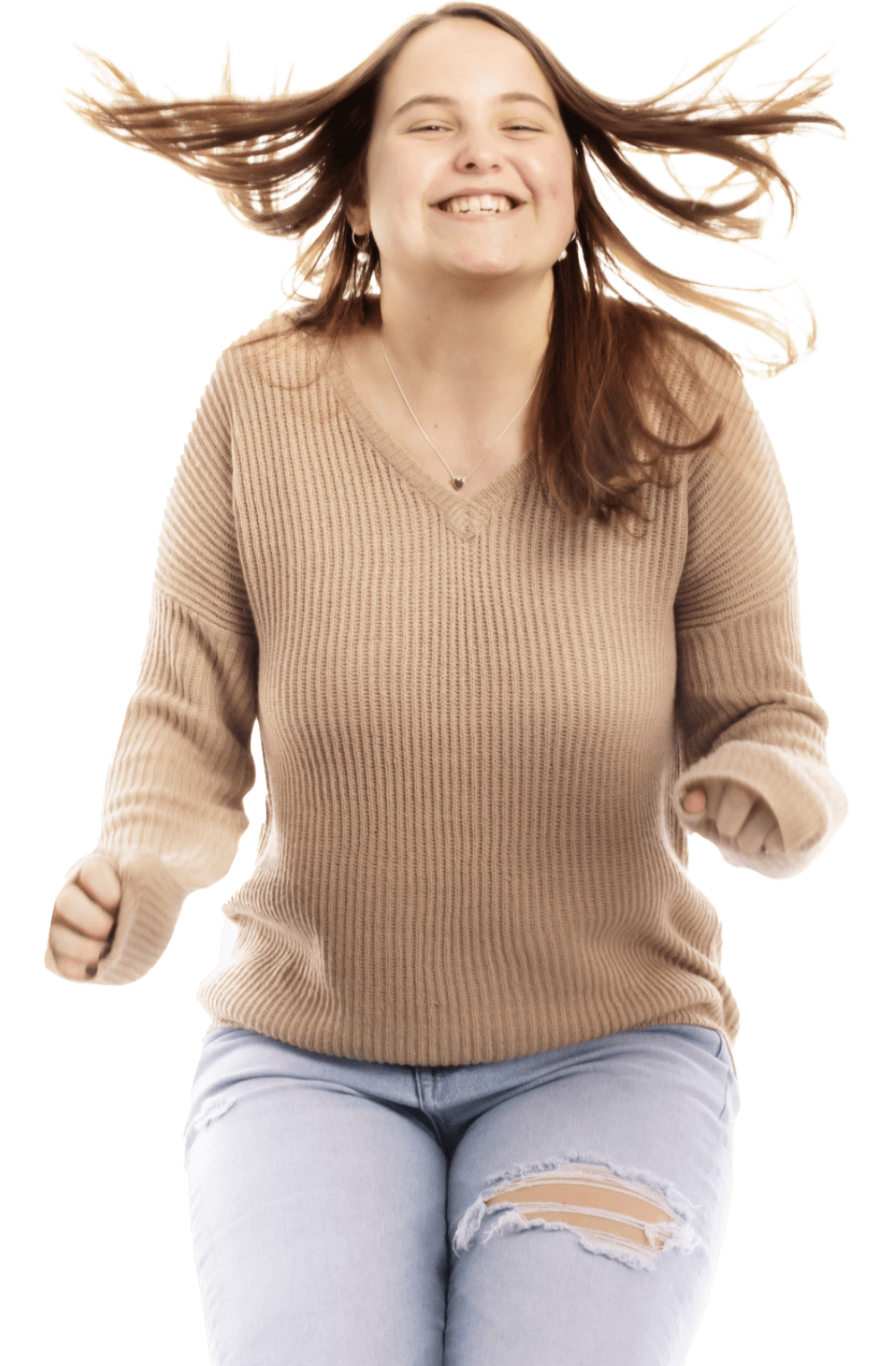 In her first year, D'Anthony's academic advisor placed her in a Lesbian Gay Bisexual Transgender Queer (LGBTQ) studies class to fulfill an ethics general education requirement. She fell in love with it instantly.
Not only did she enjoy the topic and relevancy to her long-term goal of eventually working for the United Nations, but D'Anthony found a safe space and a place to make connections with others like her.
"The class was full of people who were there to learn but were also there to make connections with people. I met one of my best friends at RIT in that class. And it did really help me sort through my own sexuality and gender identity. So it really solidified that for me."
At the time, the queer and transgender studies immersion wasn't available yet, but D'Anthony was inspired to continue taking courses on the subject and pursue a women's and gender studies immersion and minor. She is ecstatic that the new immersion exists now.
"RIT is a large school with a ton of people with different identities and sexualities, and those who come from different backgrounds and even countries," she said. "I think this immersion will not only make the LGBTQ+ community on campus stronger, but will in a way legitimize their identities. It is really important for who you are as a person to be reflected in your studies."