Performing artists take center stage at RIT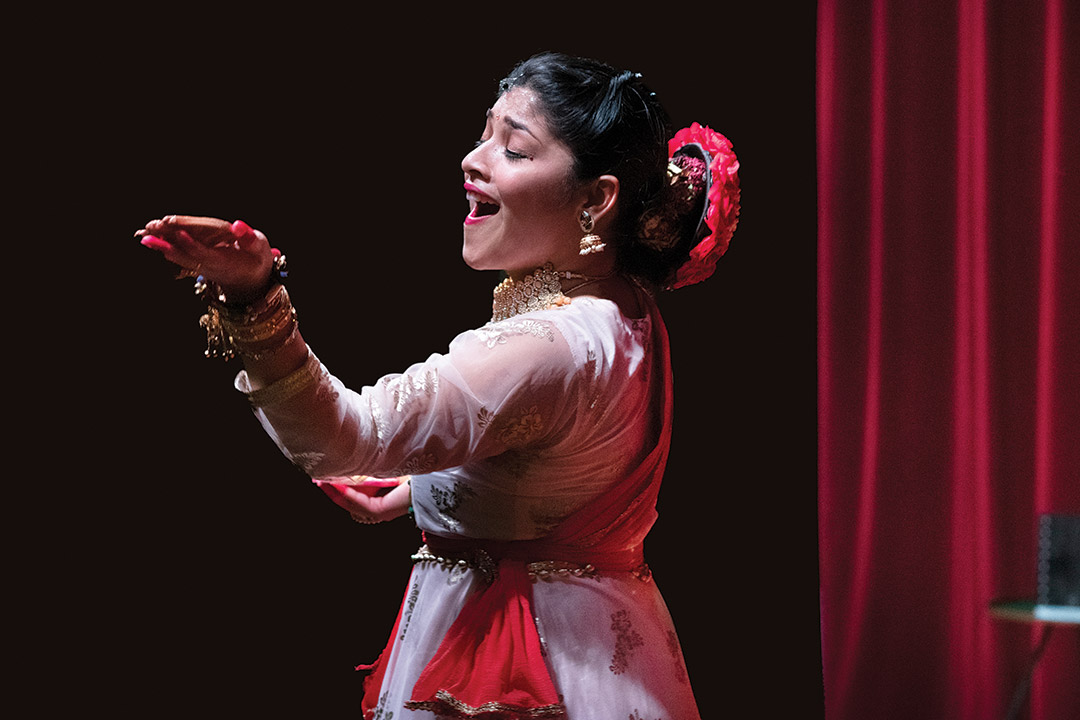 Namrata Nagar, a master's student in the College of Liberal Arts, didn't know about the varied opportunities in performing arts before she applied to RIT.
But she is thankful she was given a platform to pursue dance.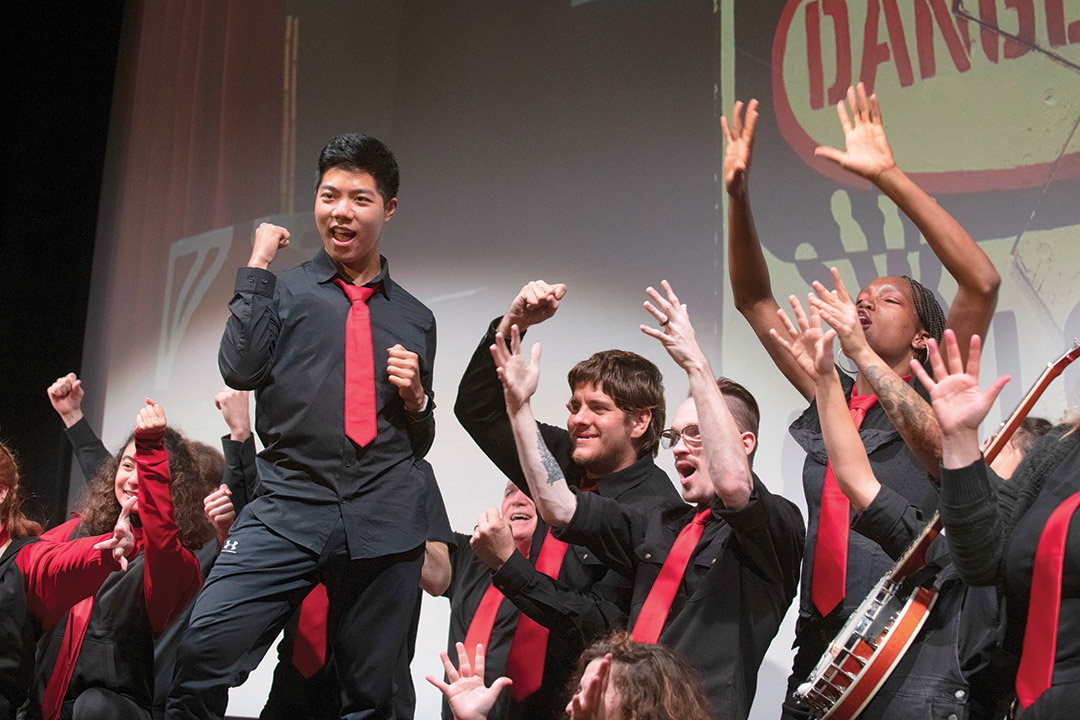 A. Sue Weisler
"Dance is now more like a musical prayer than just a performance for me," she said. "I had everything except a stage and a receptive audience, which RIT was able to offer to me at the right time."
RIT is well on its way to developing the leading performing arts program in the nation for non-majors, attracting talented and creative students who can continue their passions for music, dance, theater, and other performing arts.  
RIT President David Munson has observed that math and music often live in the same brain. So, he championed the creation of a Performing Arts Scholars Program as a means of attracting top, multi-talented students.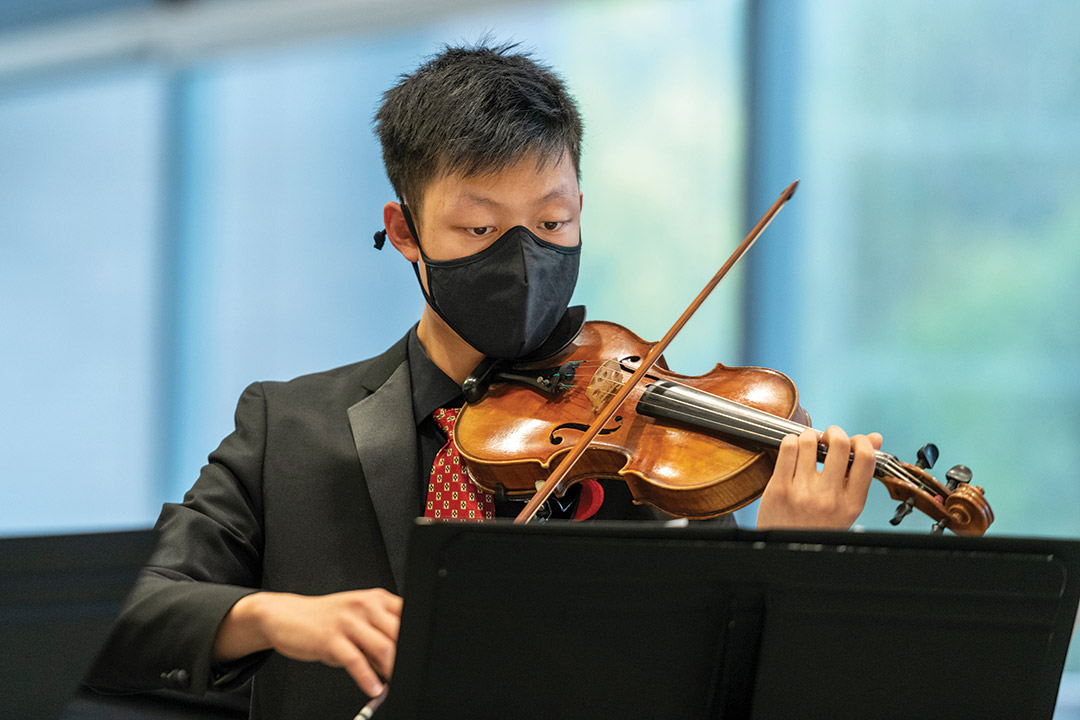 Elizabeth Lamark
He also sees the performing arts as a powerful means of improving wellness for both performers and audiences.
More than 950 students have received performing arts scholarships for classical or jazz instrumental music, voice, dance, musical theater, acting, technical theater, video game composition, and even circus arts. RIT began offering the scholarships three years ago.
"It was definitely a factor in deciding to come to RIT," said Hana Ho, a second-year computer engineering major from Queens, N.Y., who is taking piano lessons and working on a duet with another student. "I wanted to continue music and I saw this was an opportunity to do so."
The explosion of interest in performing arts—with an estimated more than 1,500 students participating each year—means more opportunities exist for students.
For years, RIT students interested in jazz could join the jazz band. With the additional interest from students, the jazz program has more than doubled to 140 students, and there are now six jazz bands to choose from on campus, depending on skill level and rehearsal availability.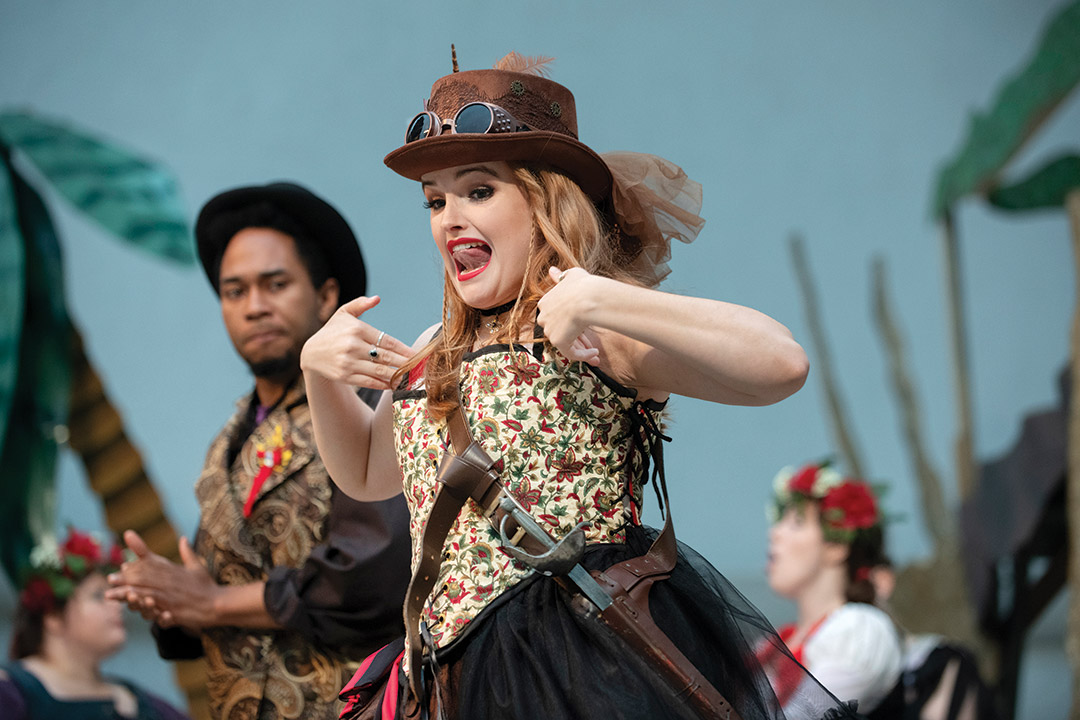 A. Sue Weisler
There are seven a cappella groups, two concert bands, a philharmonic orchestra, ensembles, quartets, quintets, applied music lessons, a Jam Club, Pep Band, Game Symphony Orchestra, dance clubs, and improv groups.
RIT's College of Liberal Arts, which houses the Department of Performing Arts, now collaborates with RIT's National Technical Institute for the Deaf, which for decades has been a leader in theater and dance.
"We're thrilled RIT is able to welcome so many talented students who are passionate about their art," said Jonathan Kruger, chair of the Department of Performing Arts. "And as that interest grows, we're pleased to be offering more opportunities for them to participate and perform."
Topics