RIT celebrates record number of Fulbright finalists
Students will participate in immersive global learning experiences as part of the prestigious program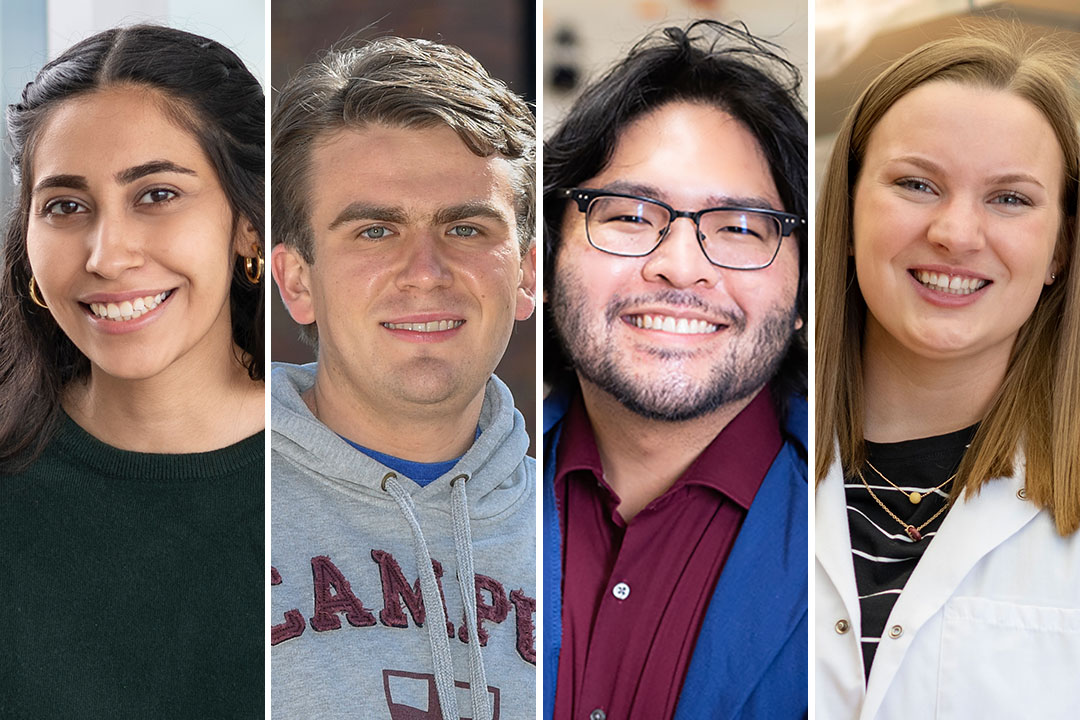 RIT students have had a banner year in securing awards from the prestigious Fulbright U.S. Student Program. RIT has a record four Fulbright finalists plus three alternates for the 2021-2022 academic year. Students from the Kate Gleason College of Engineering, College of Science, College of Health Sciences and Technology, College of Liberal Arts, and School of Individualized Study will travel to Germany, Nigeria, and Turkey for immersive global learning experiences in the coming months.
The Fulbright program provides students funding to study for a master's degree, complete an independent research project, or teach English for up to a year outside the U.S. During their grant period, Fulbright students meet, work, live with, and learn from the people of their host country.
Read more about the 2021-2022 Fulbright finalists:
RIT names three Fulbright alternates
Three Fulbright alternates from RIT have also been named. As Fulbright alternates, these students could be promoted to Fulbright finalist status if additional funding becomes available.
Abigail Buchman, a game design and development major from Seattle, would pursue a master's of science in emerging media at Dublin City University in Ireland; Anna Tilstra-Smith, a biomedical engineering major from Terre Haute, Ind., would pursue a master's degree in life science and technology from TU Delft in the Netherlands, with a focus on cell factory and biocatalysis; and Keara Mangan, a film and animation major from Pittsburgh, Pa., would pursue a master's degree in creative and cultural industries management at Northumbria University in Newcastle upon Tyne, England.
Topics