RIT designers use art to promote planned NASA mission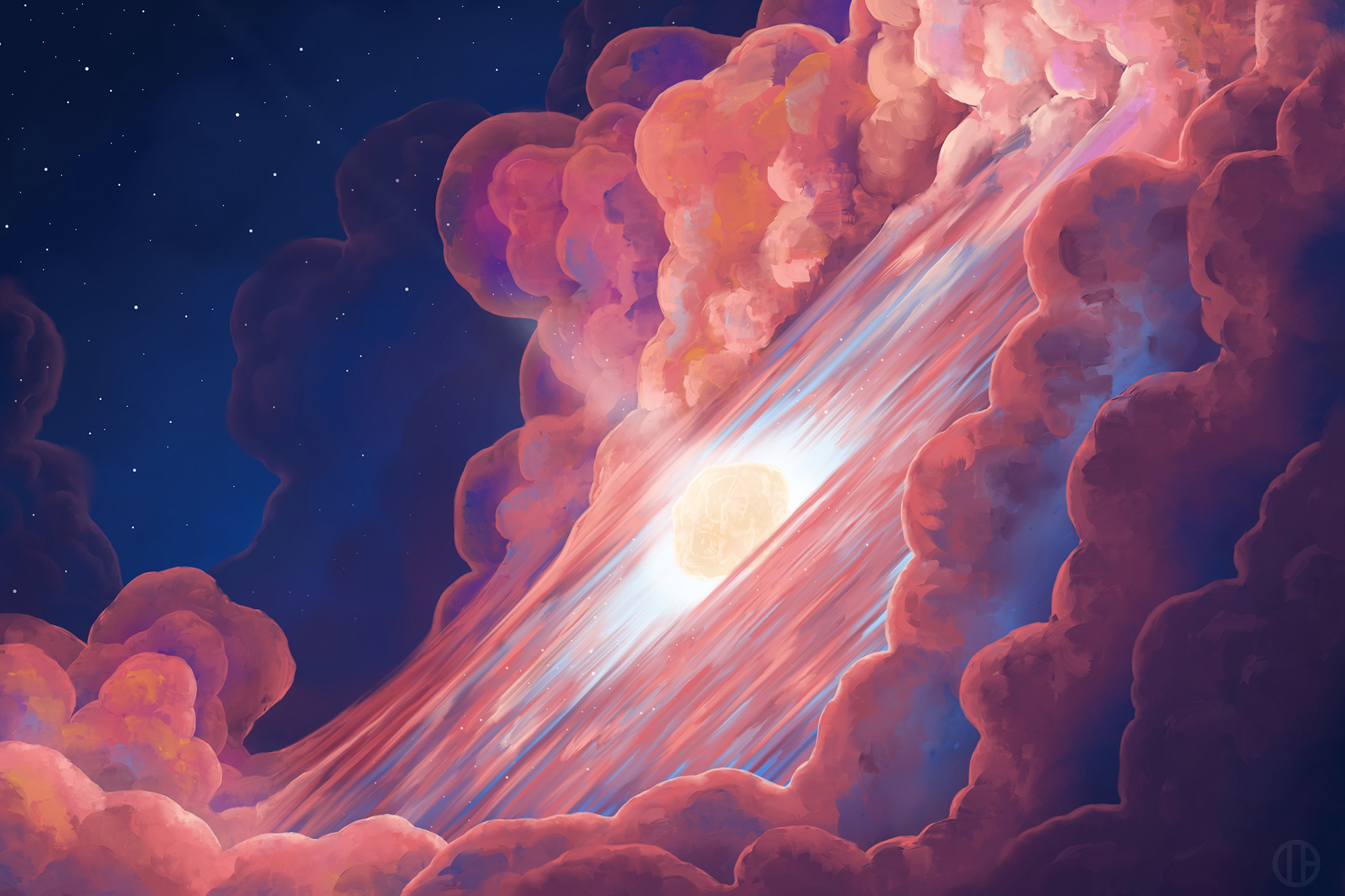 Sam Hollasch '21
This past academic year, RIT designers' creative abilities collided with an interest in space to form a cosmic experience that pulled them close to a planned NASA mission.
Four from the School of Design — Anne Elliott '21 (New Media Design), Sam Hollasch '21 (Industrial design), Brianna Young '21 (Graphic Design) and Daniel Zepeda-Cuba '22 (New Media Design) — were among 15 undergraduate students in the U.S. selected for NASA's Psyche Inspired internship program. The chosen artists, engineers and scientists prepared creative works that educate the public about the Psyche space mission, NASA's effort to reach an asteroid orbiting the sun between Mars and Jupiter.
"The experience was incredible," Zepeda-Cuba said. "To be able to educate and inspire others on a subject I feel so passionate about was such an amazing opportunity."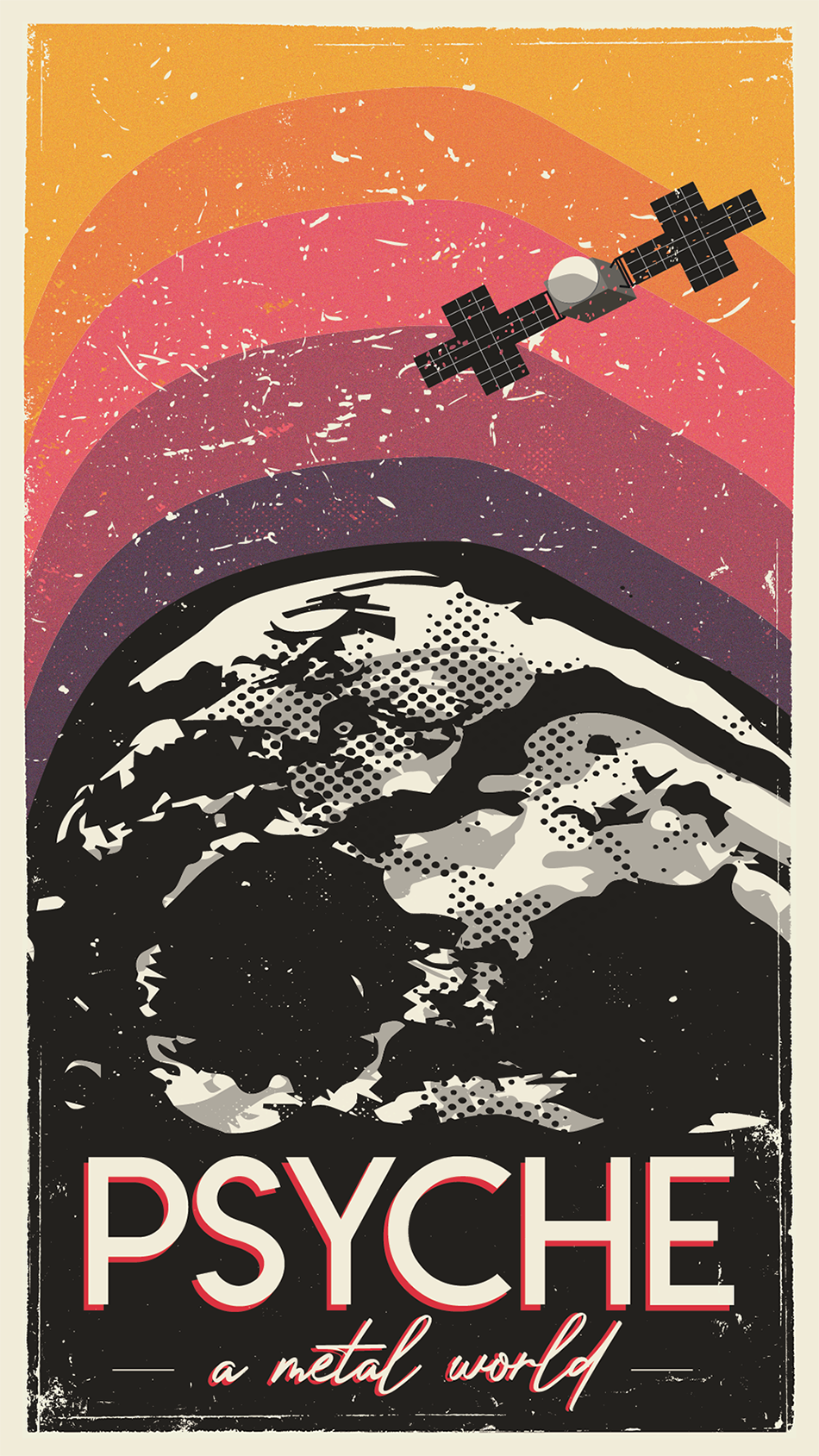 Daniel Zepeda-Cuba
The Psyche asteroid is believed to hold an exposed nickel-iron core of an early planet. It's a research window to study metallic cores scientists believe to be present in terrestrial planets like Earth, but have been previously unreachable below the planets' rocky mantles and crusts. The Psyche spacecraft is scheduled to launch in 2022.
The Psyche Inspired interns each executed four projects to promote the excitement and innovation of the mission. The works included animated posters, logo designs, illustrations, informational videos, sculptures and more.
"What I love most about art and design is that I assist in communicating some type of message to an audience," Young said. "Psyche Inspired provided the opportunity to communicate complex space and engineering information to a large public audience through art."
Similarly, the allure of the program for Elliott was it being a platform to make science more accessible through visual storytelling.
"You need to sell the idea of something that can't yet be scientifically proven to the public," Elliott said. "Art inspires people to think beyond the bounds of what science currently is, to what it can accomplish in the future."
"The biggest takeaway for me was that inspiration can be found anywhere," Zepeda-Cuba said. "You can look at the same thing 100 times and think, 'I've already seen this before,' or you can choose to find something new. I don't think anything in this world is as mundane as it may seem."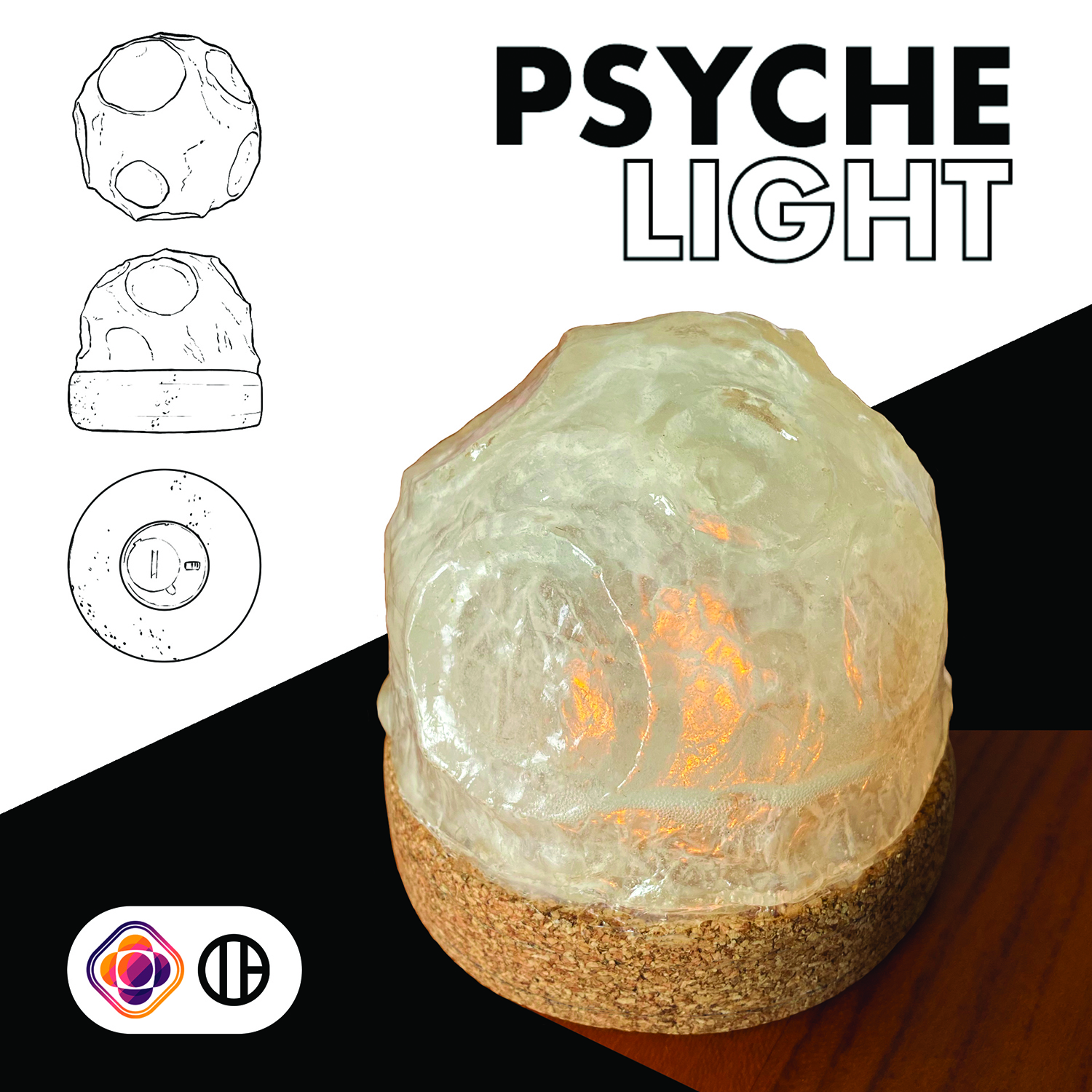 Sam Hollasch
Hollasch said artistically contributing to a NASA mission was a "wonderful and fulfilling experience."
"I hope that the works I created have in some way expressed my passion for space exploration, and in doing so ignited some new interest in others," Hollasch said. "I would love to know that through viewing my work, someone who thought that space travel and exploration was inaccessible was inspired or gained a greater appreciation for the exciting opportunities for knowledge that lie beyond Earth."
The RIT students were made aware of the Psyche Inspired program through RIT's Office of Career Services and Cooperative Education. 
"I wanted to be a part of the program because my greatest source of creative inspiration is outer space, and I often create works to express some facet of knowledge or interest in space travel," Hollasch said. "Psyche Inspired seemed like a perfect fit for my overlapping passion for art and science."
The internship spanned the 2020-21 academic year. Regular virtual meetings between program leaders and interns helped inform the creative direction of the projects. Guest speakers — from artists and designers producing space and sci-fi-themed work to scientists and engineers working on the Psyche mission — also helped the interns accurately tell Psyche's story.
"It was great to meet other interns and see their unique perspectives, backgrounds, works of art and contributions, while also learning from a wide variety of people working on the mission itself," Elliott said. "Everybody has something unique to offer to the mission, and interdisciplinary collaboration is so important to innovation — which we've seen firsthand with the Psyche mission."
For Hollasch, the Psyche Inspired experience reinforced the discovery of a symbiotic relationship between art and science while studying industrial design at RIT.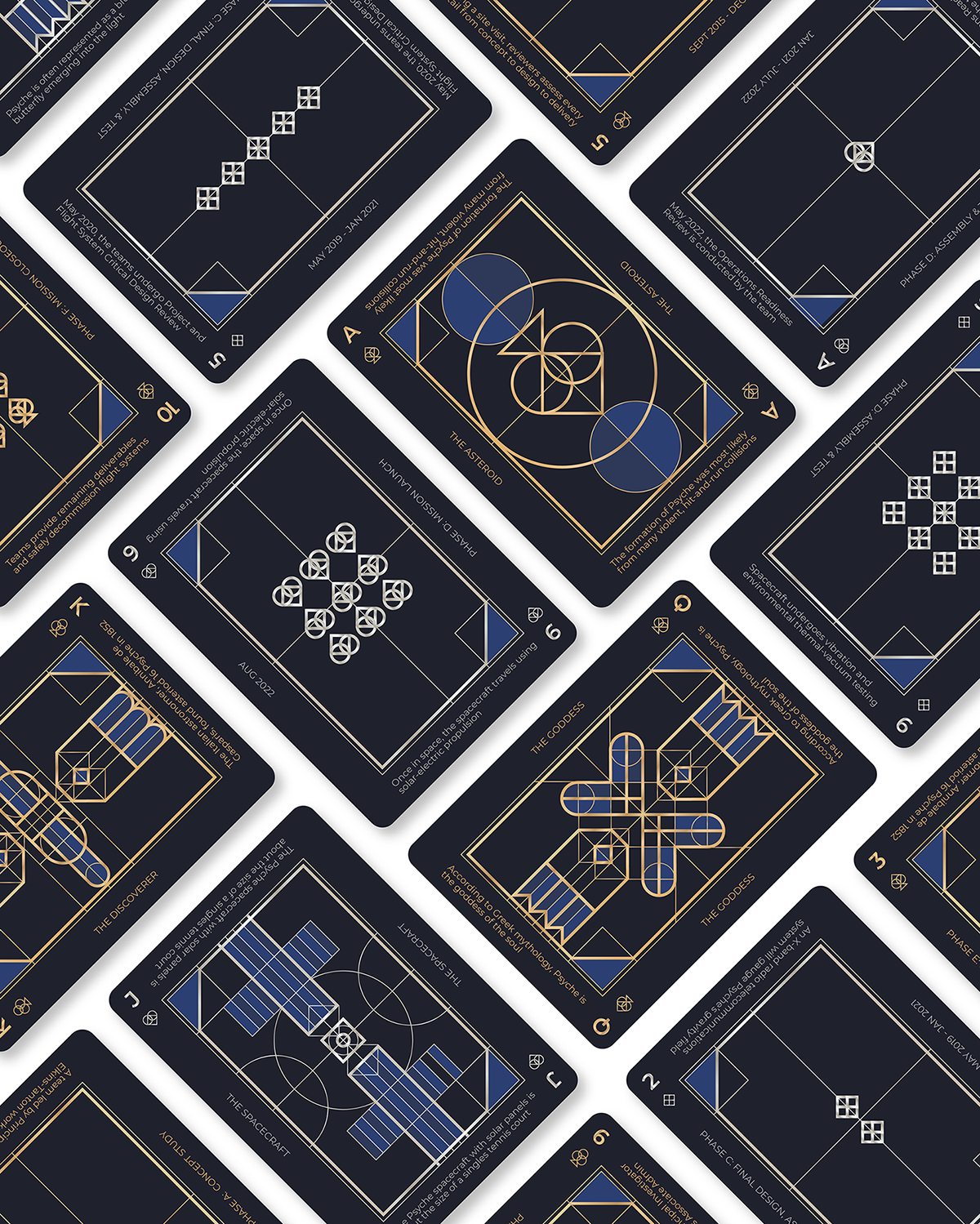 Brianna Young
"My biggest takeaway was a renewed understanding and appreciation for the relationship between art and science," Hollasch said. "Science can inform and inspire art, and art can communicate and create empathy for science. I think the two disciplines have historically been put at odds, but I think in reality they go hand-in-hand."
Young set out to make relatable and interactive works. Her projects included a stamp book illustrating the potential formation of Psyche, a Psyche deck of cards and an area rug of the asteroid. 
"I explored a range of mediums, styles and concepts about a topic I initially did not have a lot of knowledge about," Young said. "It was an amazing opportunity to try something different, experiment and learn."
Topics