RIT students assist local community with EUREKA! workshop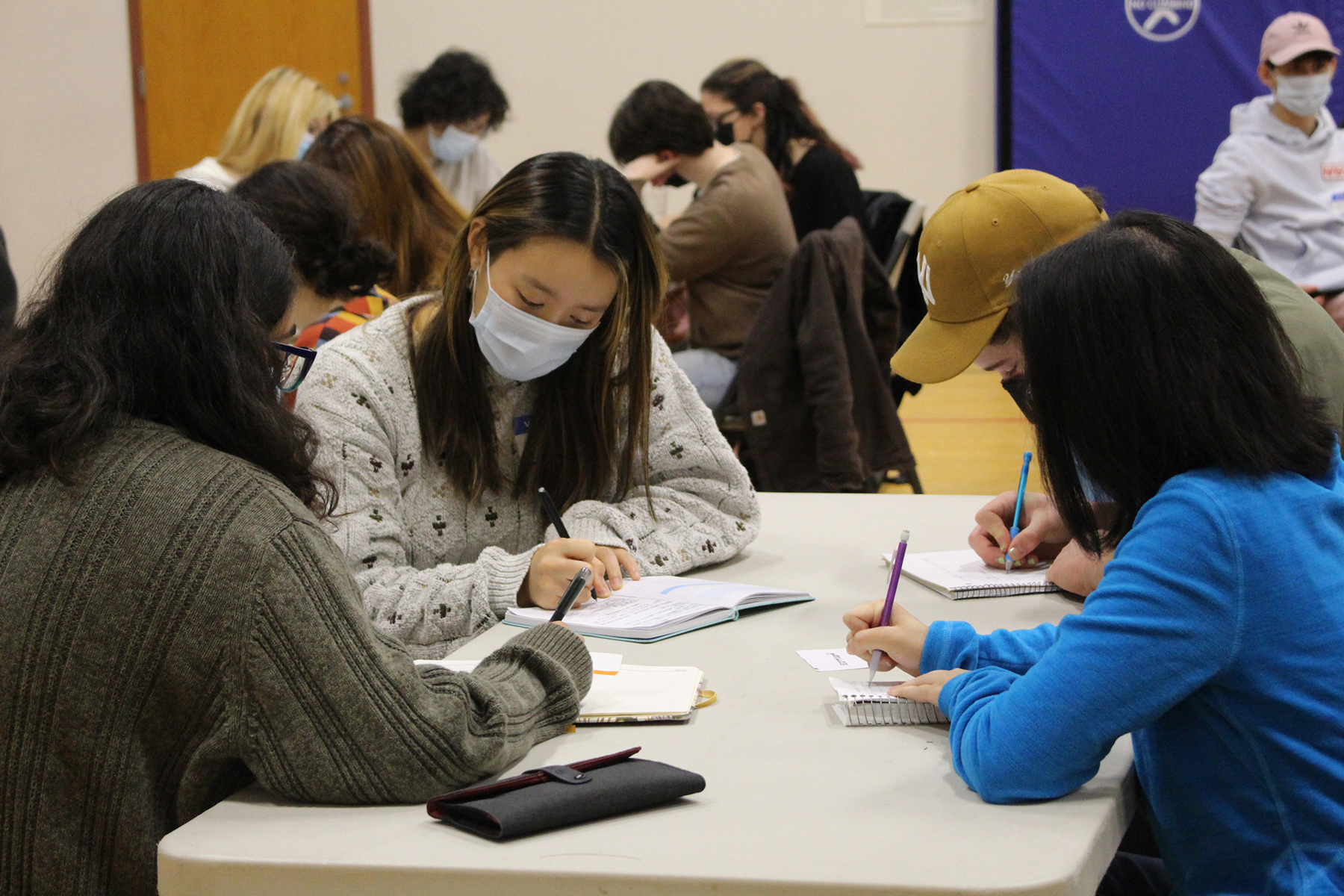 Students from various backgrounds and disciplines across Rochester Institute of Technology deployed their design-thinking skills Oct. 20-22 for the benefit of the Rochester community. 
For the eighth iteration of the annual EUREKA! Workshop, RIT students worked in teams to develop employee recruitment strategies for CP Rochester. The non-profit, which serves local children and adults with special needs, enlisted the students' help in its effort to retain employees and attract highly qualified candidates for vacant positions in children's and residential programs. 
The teams offered numerous thoughtful solutions, including mentorship programs between long-term and new employees, an informational poster campaign at libraries and other sites in the area, employee testimonials on CP Rochester's website, social media campaigns, community outreach events and more. 
EUREKA! was started in 2014 by Lorrie Frear, professor of graphic design, as a way for RIT students to use their creativity to propose solutions that initiate social change in the community.
"This year's EUREKA! teams did a fantastic job of interviewing a diverse group of CP Rochester staff to discover common challenges," Frear said. "Teams then recommended a wide range of thoughtful and implementable solutions to address employee concerns.
"EUREKA! is a fantastic way for RIT students to help community organizations in the Rochester area," Frear added. "it is very rewarding and fun to work with our students to see how much can be accomplished by working together toward a common goal."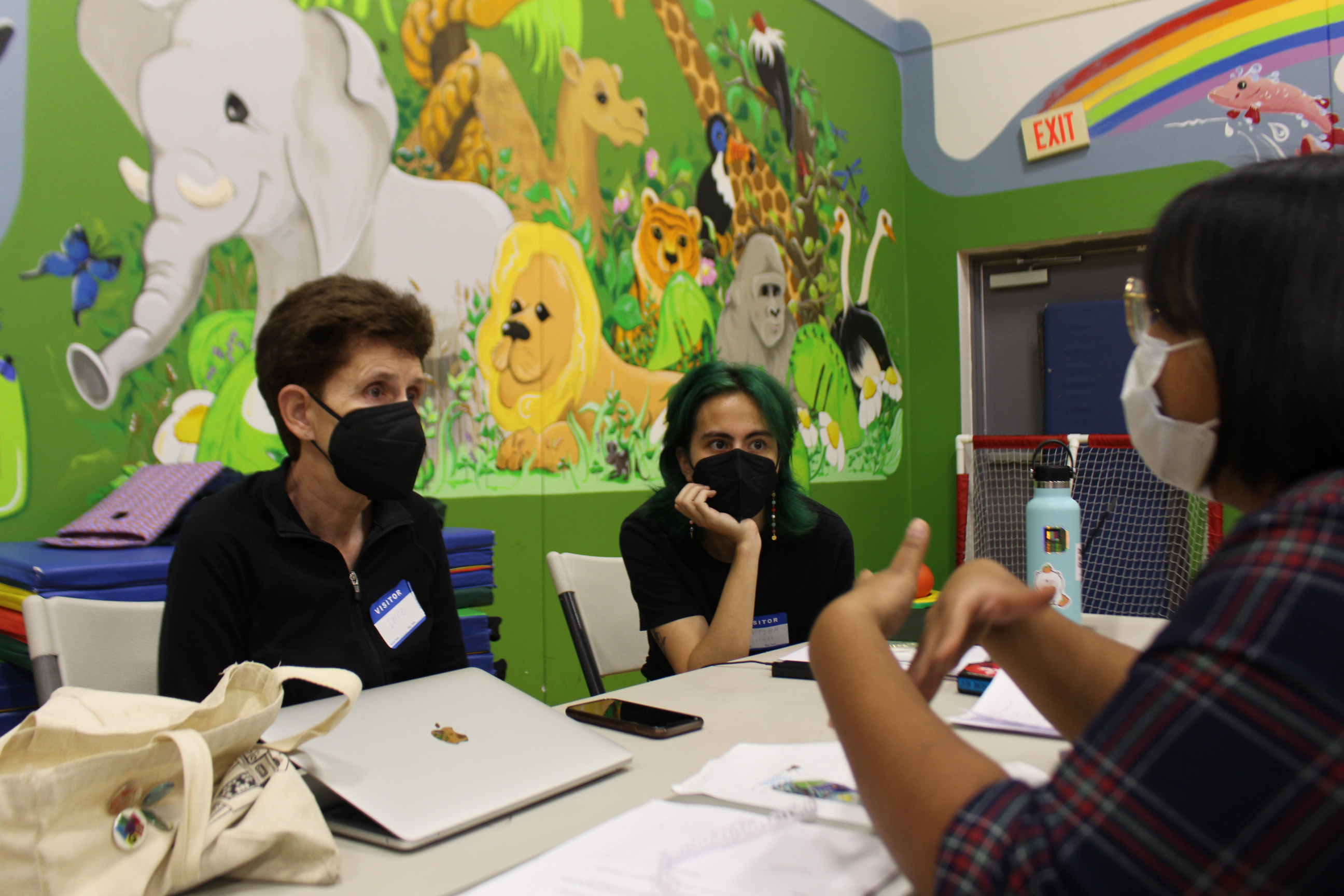 Serina Lin '23
Thirty-two students from majors in the College of Art and Design (graphic design, industrial design and new media design), College of Health Sciences and Technology (biomedical sciences) and School of Individualized Study participated in this year's EUREKA!
Throughout the weekend, participants were stationed at CP Rochester's headquarters, where they met and interviewed stakeholders before forging their concepts. On Saturday, Oct. 22, the teams presented their proposals to a panel of CP Rochester representatives.
The winning team, "Lorrie Ipsum," consisted of graphic design majors Gabi Johnston, Dante Quintana, Tennyson Sprout and Hannah Zalewski. 
"I love EUREKA! because it gives students the opportunity to consider how the skills we're learning in classes can be used for more than just getting jobs after college," Johnston said. "It's a fantastic leadership opportunity that lets you see how much value you can bring to the local community and the rewarding change you can provide, no matter your course of study."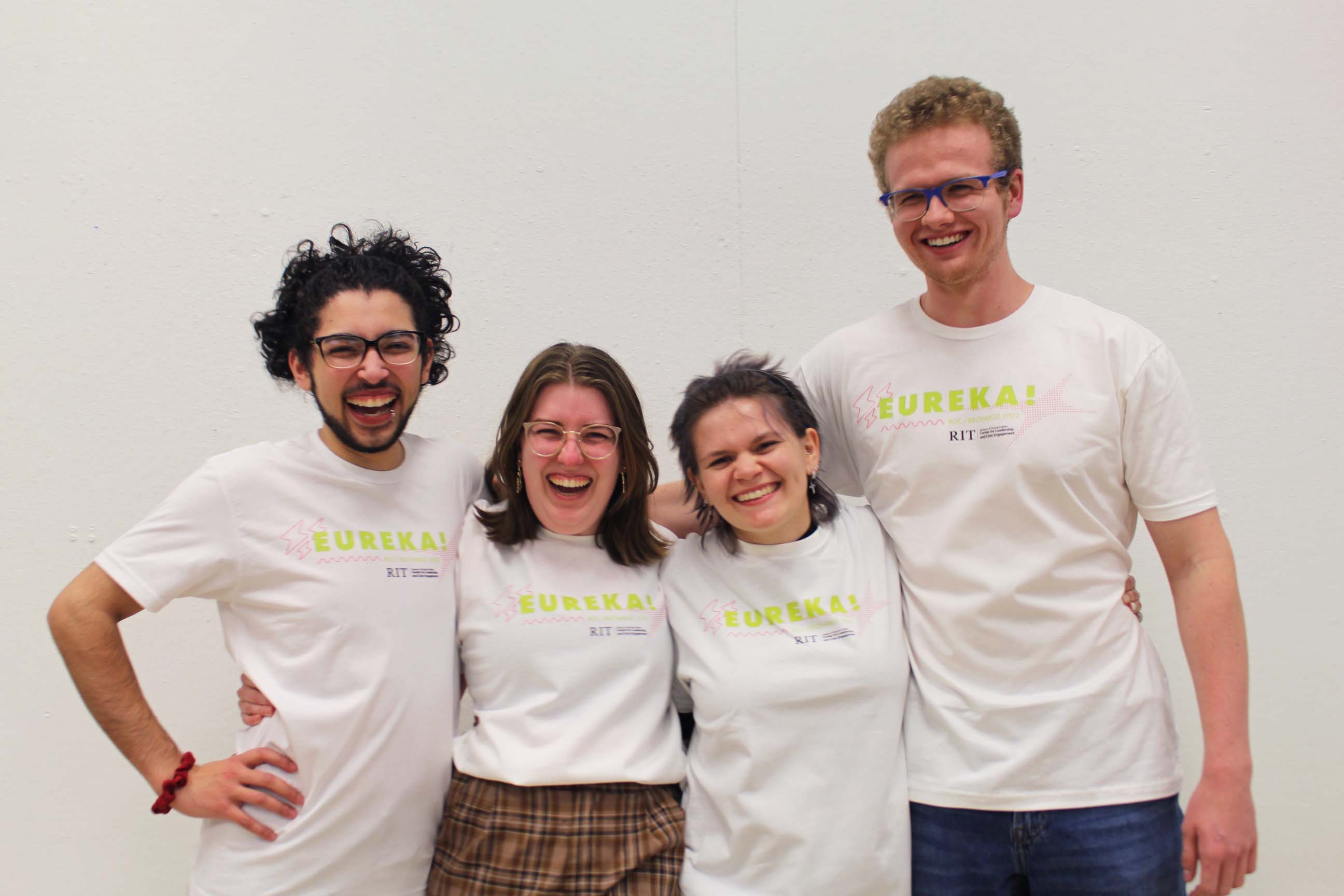 Serina Lin '23
Lorrie Ipsum's comprehensive proposal featured a multi-layered advertising plan calling for an enhanced social media presence, flyers in the community to increase brand awareness and additional partnerships with local high schools to promote volunteer opportunities at CP Rochester. 
To increase employee efficiency, the group also introduced the possibility of a shadow program for which new hires receive focused training by observing the day-to-day tasks of a co-worker with similar responsibilities. Among the group's retainment strategies was to establish a wellness committee that served employees' mental and physical health.
Historically, clients have found numerous ways to implement solutions conceived during EUREKA!
"(EUREKA!) is a great opportunity to learn new skills and perspectives from your fellow students and to challenge each other to push your limits," Johnston said. "So while you're helping improve the lives of those in the community you're also getting to grow, too."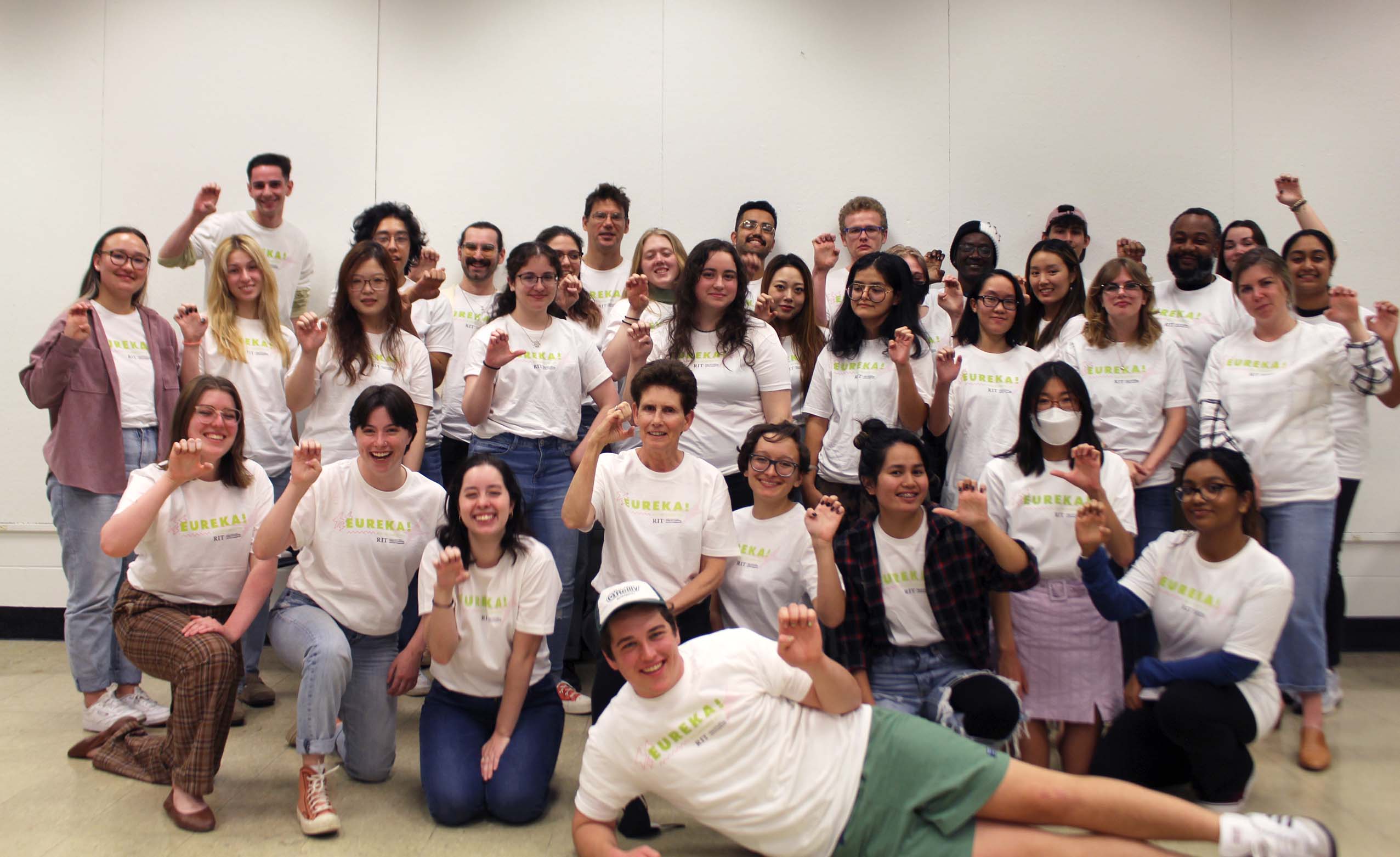 Serina Lin '23
RIT School of Design alumni Chris Flemming '19 (industrial design) and Isabella Madeira '22 (graphic design) served as 2022 workshop facilitators. Meanwhile, current graphic design students Allie Cervantes, Serina Lin and Misha Szende volunteered as team mentors. Szende also designed the EUREKA! 2022 branding system.
All have participated in past EUREKA! workshops.
This year, RIT's Center for Leadership and Civic Engagement provided support for the workshop and added EUREKA! to its momentum portfolio of community engagement and leadership offerings.
Topics