Student uses technical skills to improve hospital equipment in Ghana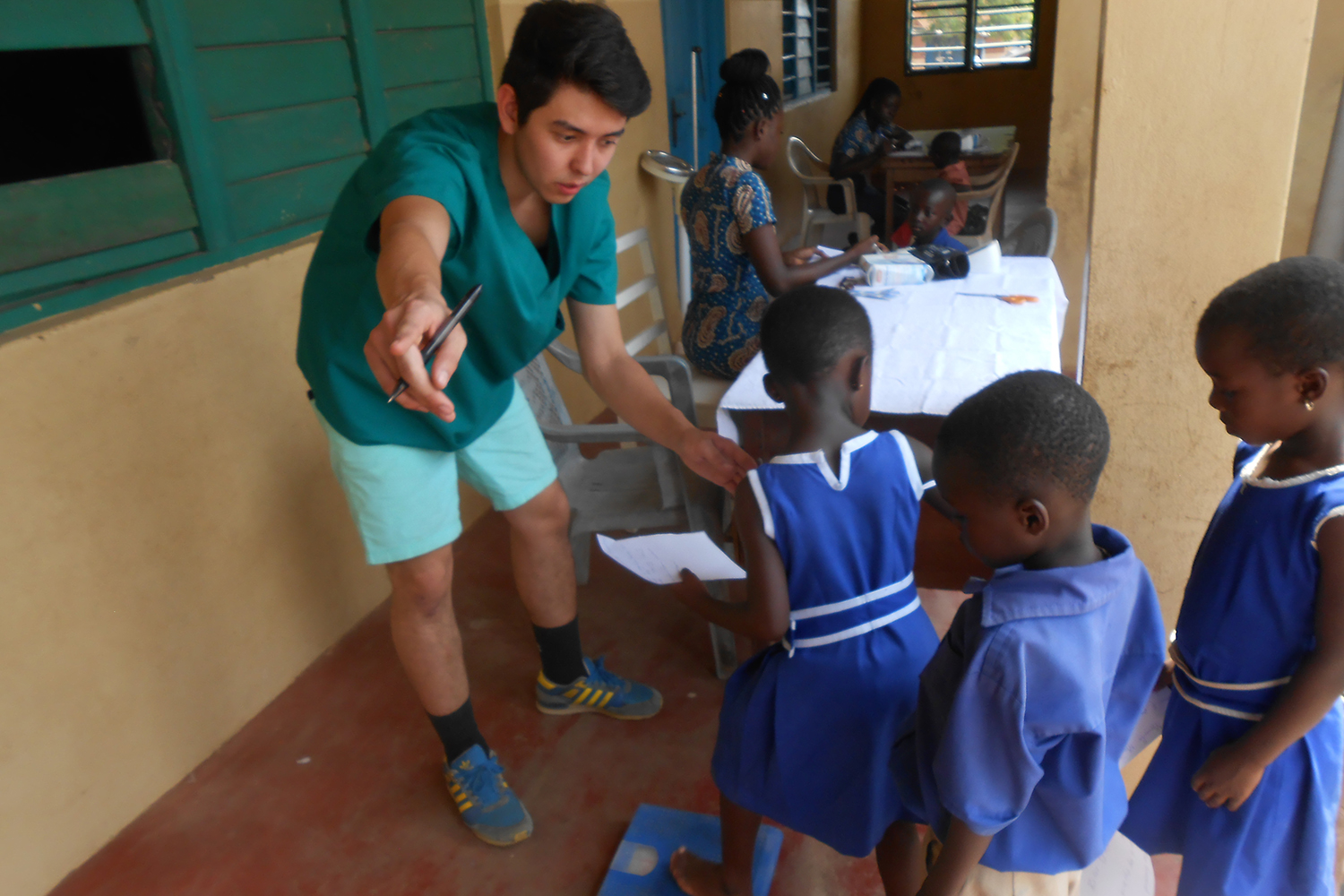 Josh Holmes finds comfort in "thinking with my hands" — a process he describes as using his hands to solve problems. 
During a two-week trip to Ghana last winter, the Rochester Institute of Technology imaging and photographic technology student deployed those "hand-thinking" abilities to bring improvements to Donkorkrom Presbyterian Hospital.
Using technical knowledge developed in RIT classrooms, the Buffalo, N.Y., native nursed a neglected microscope back to functional use, fixed an ultrasound machine and repaired a constantly overheating incubator to provide a more controlled, potentially life-saving environment for a premature baby. Hospital staff, Holmes said, previously had to warm the infant with skin-to-skin contact.
"There is a very high mortality rate for a nine-week preemie, but I got to give her a chance," Holmes said.
"It was a great moment and learning opportunity for me," Holmes added. "That I was able to fix the microscope, it was like, 'Maybe I can push myself to do things that I don't think I can and make a difference — even if it's smaller like a microscope, or bigger like the baby incubator.'"
Holmes was in Ghana with MBA and medical students from University at Buffalo through its Center for Leadership and Organizational Effectiveness. Holmes' father's connections with UB's medical school afforded him the travel opportunity. 
In part, the business research and medical outreach/relief trip was intriguing to Holmes — a member of RIT's chapter of the Pi Kappa Phi — because of the fraternity's "Exceptional Leaders. Uncommon Opportunities." tagline.
"I was going with that uncommon opportunities part of doing things that are atypical and maybe out of your comfort zone," Holmes said. "But you're going to be better for it. You're going to push yourself in different ways and experience new things."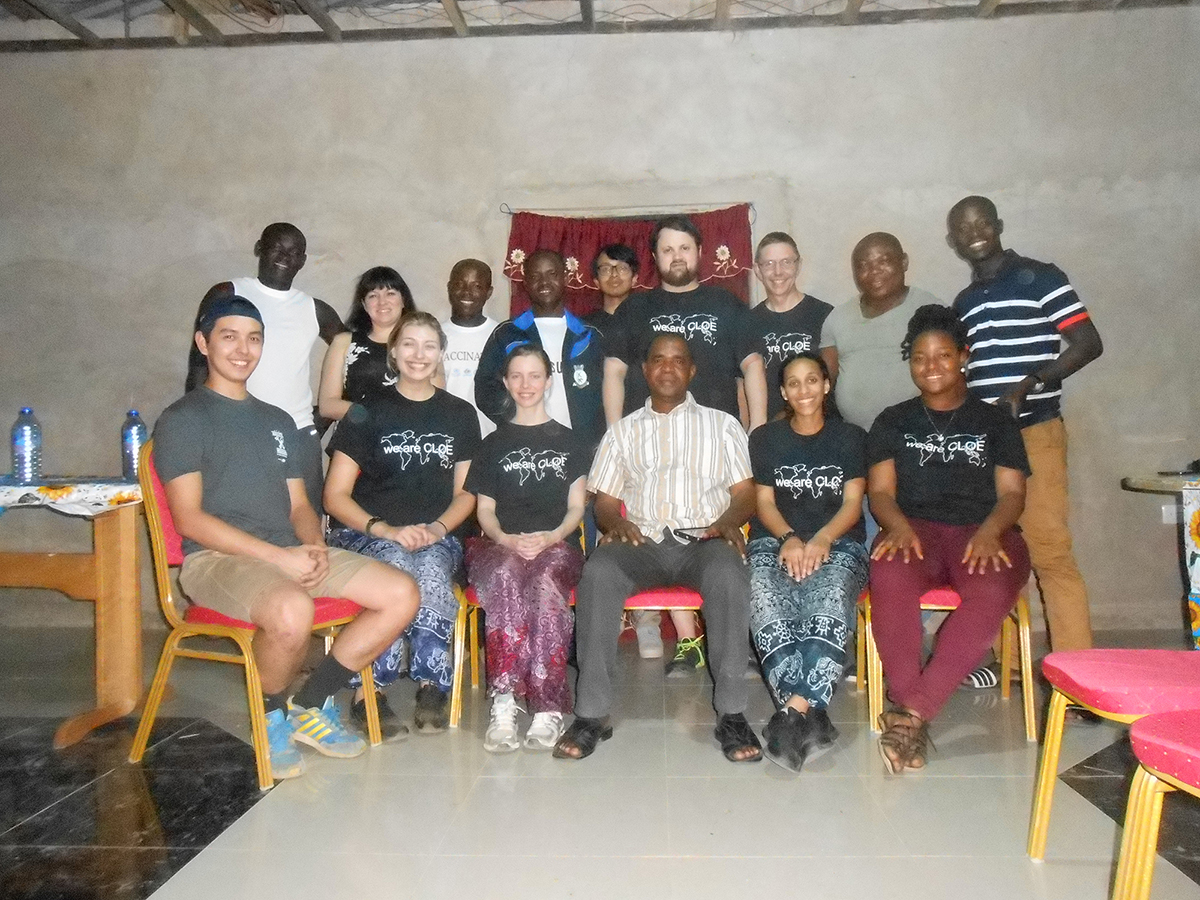 As a photographic sciences student, the trip didn't have as much direct relevance to Holmes as it did to others. But he still made it worthwhile by applying his education in a real way. 
After uncovering a dusty, out-of-use microscope in a Ghana hospital, Holmes discovered a newfound purpose for his time there. He purchased some tools and identified the issue. 
"One of the gears shifted out, so the stage wouldn't move up and down," he said. "I just shifted it back, tightened the screw and got it working again." 
Holmes' repair drew directly from learning all about microscopes and photomicrographs in a class taught by Assistant Professor Bob Rose. Getting to know the inner workings of the instrument allowed Holmes to diagnose and restore it to an operative state.
On a larger scale, the incubator Holmes fixed, in turn, helped regulate the preemie baby's body temperature. 
When Holmes disassembled the incubator, he found a familiar sight: breadboards with pins that establish electrical connections; not at all dissimilar to the systems he worked with during his high-speed photography class. Holmes noticed a loose pin and strengthened the connection to get the incubator back in working order. 
It was a seemingly trivial issue, but it had a major and positive impact. And it may have went unsolved if not for Holmes' exposure to the type of system at RIT. 
"It was surreal. I went into that day not thinking I would make any difference," Holmes said. "There was no role that I could play to assist the pharmacy or help the nurses, but I came out of it fixing three machines for the hospital. They were super grateful."
Now in his fourth year in the imaging and photographic technology option in the photographic sciences program, Holmes is slated to graduate in May. He started at RIT as a physics major before the university's Office of Career Services and Cooperative Education performed personality tests and profiling that led Holmes to his current major. With Holmes' Ghana experience as a prime example, it's been a great fit for him.
"It was definitely the right decision," Holmes said. "I love photography, but I also love science and engineering — making and creating and figuring out problems. Finding out that the combination of photo sciences existed was light at the end of the tunnel. This is exactly what I wanted."
Topics