Students, community team up to change narratives around addiction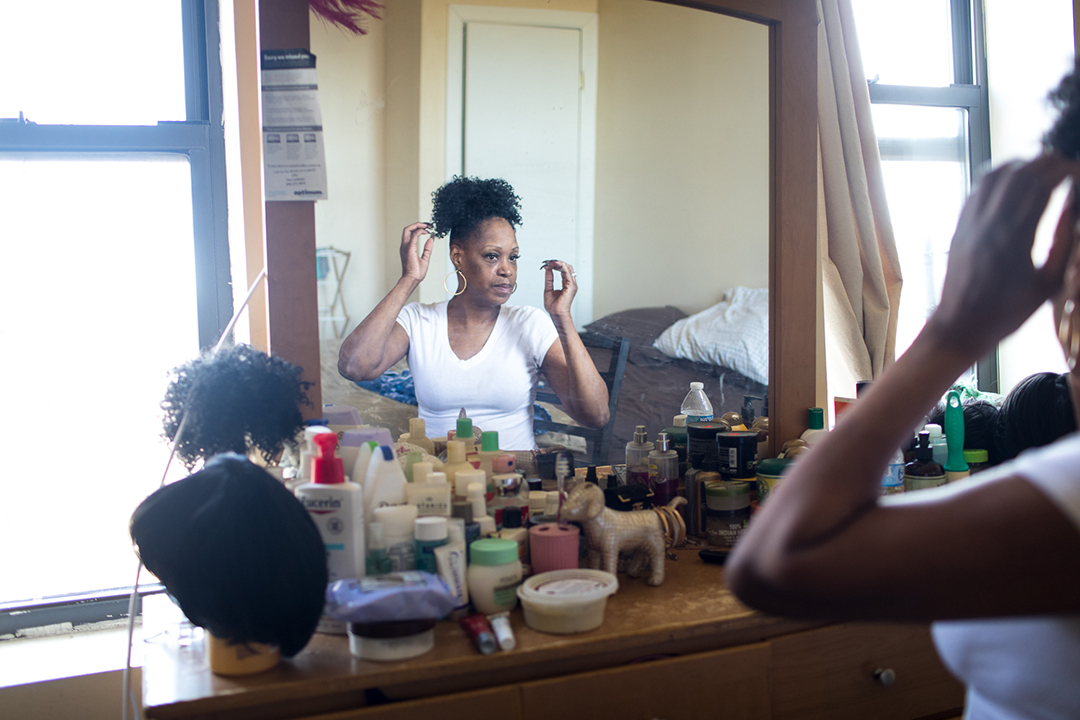 Graham MacIndoe
RIT students and community members are collaborating this semester to examine ways of sharing more accurate depictions of a complex topic.
Storytelling About Addiction and Recovery is a one-credit workshop analyzing instances of individuals struggling with drug addiction being stigmatized and misrepresented in the media. The class — instructed online by the husband-wife team of photographer Graham MacIndoe and journalist Susan Stellin — invites dialogue between students from the School of Photographic Arts and Sciences and Electrical Engineering and local community members, from medical and harm reduction professionals to people with personal addiction and recovery experience.
"Our goal was to focus on how we can change some of the dominant narratives around addiction," Stellin said. "And also broaden that conversation to think about how we tell stories about recovery."
The workshop was organized by Josh Meltzer, assistant professor of photojournalism, and hosted through RIT's Center for Engaged Storycraft with guidance and support from the center's director, Laura Shackelford, professor in the Department of English. It's been a platform for informed discussion about generating stories and images that transcend misleading stereotypes to improve how people who need help are treated.
The idea behind bringing together students and community members was to provide both groups with the perspective needed to tell a more complete, accurate story.
"I think students have benefitted from getting to know people who have personal experience with this topic," Stellin said. "And those individuals have benefitted from students' perspectives, particularly around making art and thinking about media coverage of this topic."
The workshop culminates in the opening of an exhibition at RIT City Art Space. "Beyond Addiction: Reframing Recovery" is on view from Nov. 5 through Feb. 21, with extended visiting hours on Friday, Nov. 6 (1-7 p.m.) — face coverings are required. 
The exhibit offers examples of hope for those with drug and alcohol problems. It highlights the possibility of recovery through compelling art that illustrates how people have rebuilt their lives. Curated by MacIndoe and Stellin, it debuted in 2019 at the Aronson Galleries of Parsons School of Design in New York City, featuring artists around the world who have documented stories of addiction and recovery. 
"The show is about reframing and looking at recovery in a more positive light to show that people do recover and have normal lives and return to their families," said Meltzer, whose portraits of treatment providers, healthcare workers and activists are in the exhibit.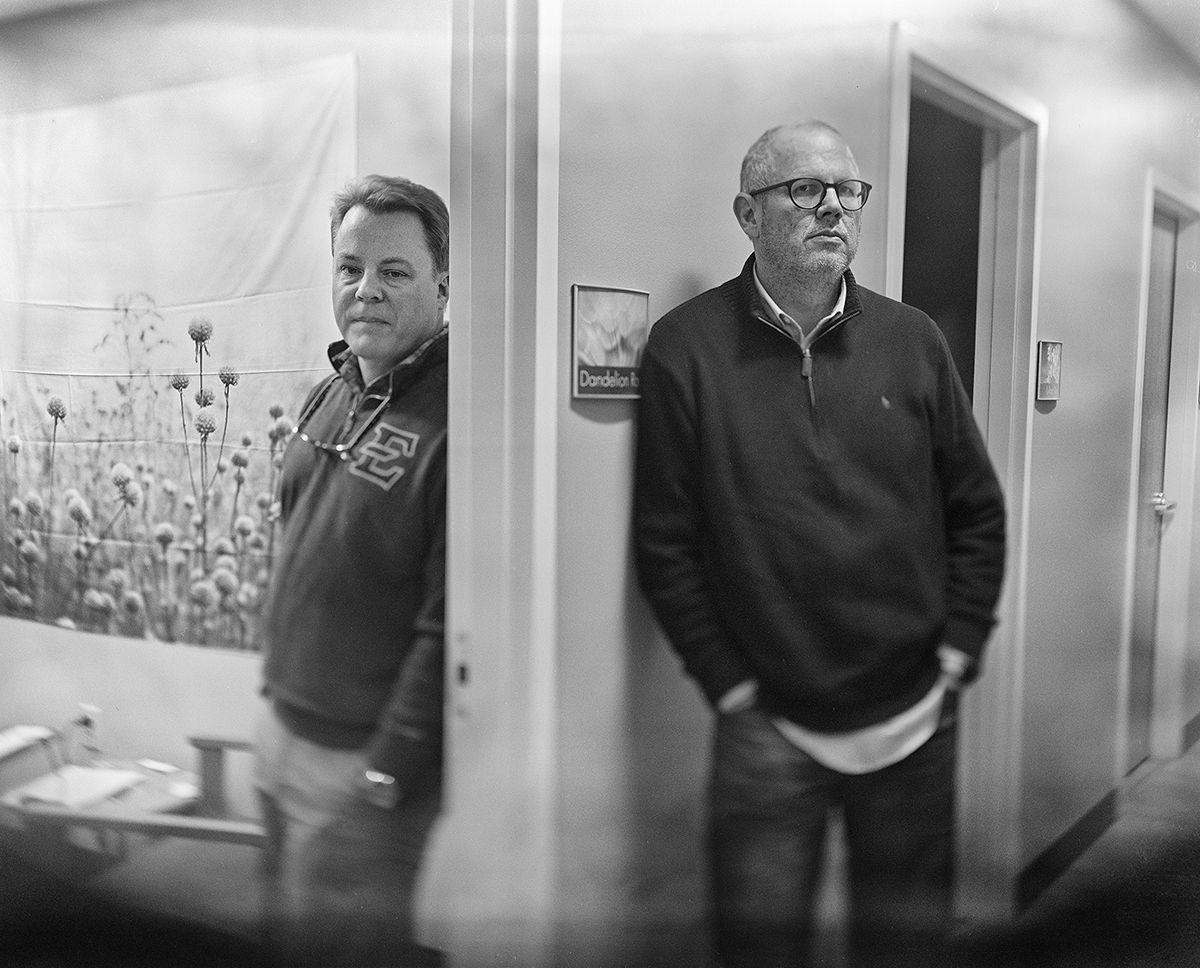 Many of the show's contributors, like MacIndoe, have personal experience with addiction and recovery. MacIndoe's addiction, incarceration and recovery are detailed in his and Stellin's dual memoir Chancers. 
His self-portrait diary from his drug addiction years was a starting point for the exhibition. But he and Stellin envisioned painting a broader stroke, incorporating his and other stories of recovery.
"That's where the title came from, 'Beyond Addiction, Reframing Recovery,'" MacIndoe said. "It's like, 'How do you address recovery and reframe it in a way that makes other people understand it's not a singular thing that people think they know, but don't know?' 
"That's how it grew from a little seed to a bigger idea."
While the workshop focused more on thinking critically about depictions of addiction and developing ideas for future projects than producing new work, all participants have a role in preparing the show. Meltzer said the RIT exhibition will include some students' in-progress work, a display of key statistics and local resources and interactive elements for visitors to share stories and photos about their own experiences.
The RIT exhibition will have some of the same contributing artists as NYC, plus several students from the workshop, including Cheyenne Boone. Images from a previous project by Noah Bogusz '20 Photojournalism Option (Photographic and Imaging Arts BFA) about a local support group will also be featured. 
Since 2019, Boone, a fourth-year Photojournalism student, has been engaged in a long-term project looking at the transitional and vulnerable period during early recovery from addiction. The subject of "Taste of Life" is Katherine, a single mother in recovery from heroin addiction. Boone said she has uncovered themes of resilience and love as Katherine and her family work through the complexities of breaking the cycle of addiction.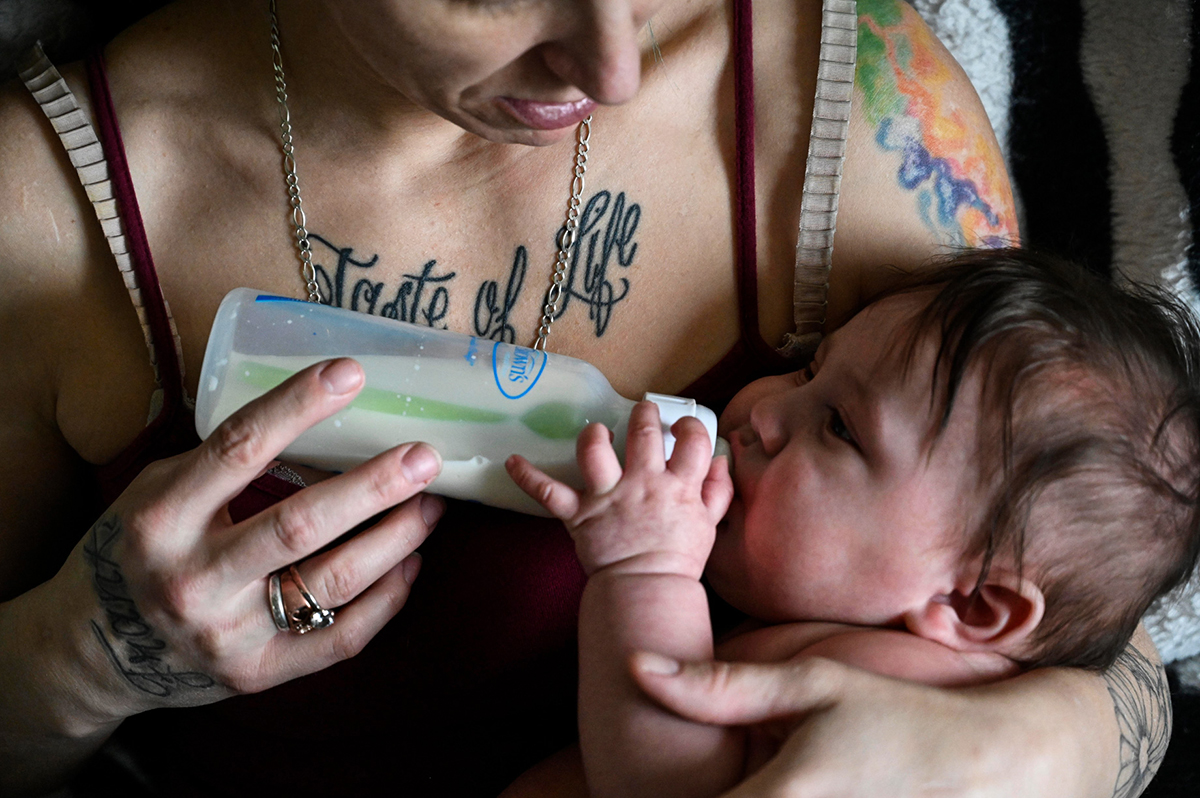 Select photos from her ongoing documentation, helped along by this semester's workshop, will be in "Beyond Addiction: Reframing Recovery" 
"The workshop taught me to deeply consider the narratives of the stories I tell, especially surrounding addiction and the importance of understanding how your work may impact people and their lives," Boone said. "As I continue to work on my story, I hope to incorporate even more of Katherine's voice and perspective to help reduce stigma associated with addiction and recovery."
Meltzer said other lessons from the workshop could inspire younger students' future work as they cultivate capstone project ideas.
"The class has demonstrated this gaping hole in storytelling about recovery," Meltzer said. "I think there are a lot of students who are going to take on the challenge to do it right."
Topics