April 10, 2023
by Luke Auburn
Students from RIT Croatia, RIT Dubai, and RIT Kosovo to showcase exhibits at this year's Imagine RIT
The students won a competition to travel to RIT's main campus to present at the festival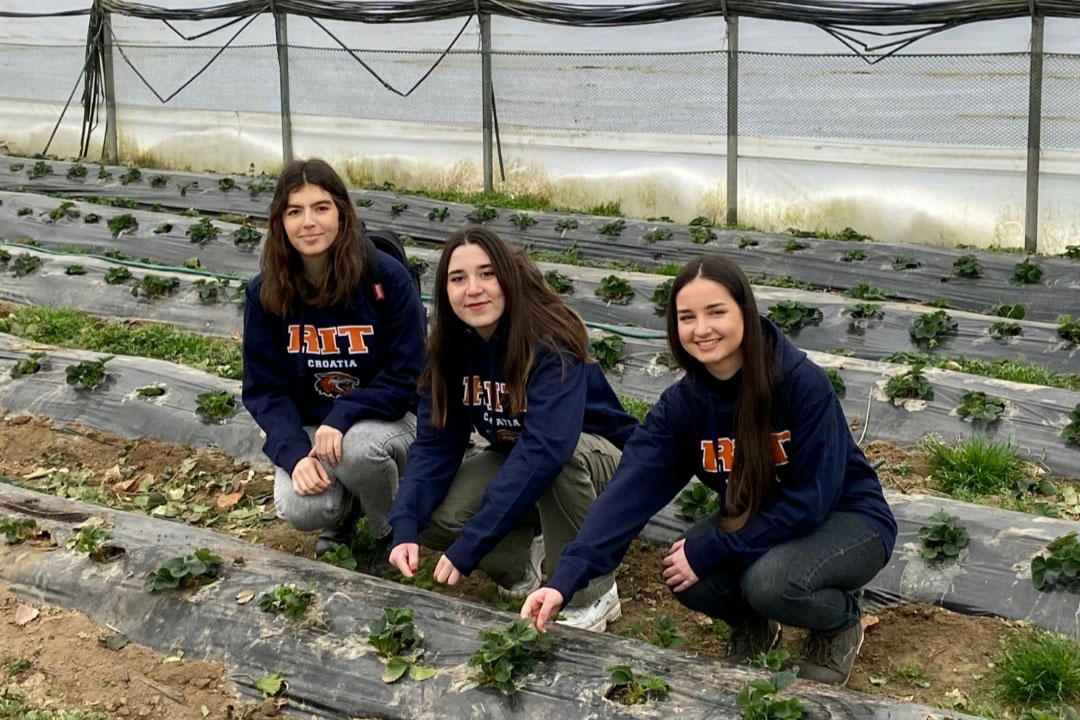 This year's Imagine RIT: Creativity and Innovation Festival will have a strong international presence thanks in part to three teams from RIT's global campuses who will fly to the U.S. to present exhibits. Teams from RIT Croatia, RIT Dubai, and RIT Kosovo won a competition to present their exhibits in the Gordon Field House. The students received an all-expenses paid trip that covers lodging, food, and transportation sponsored by RIT's Office of International Education and Global Programs and the global campuses.
RIT Croatia
The AgRITourism exhibit will teach festivalgoers about the tourism supply chain by focusing on local small family farms producing organic products, small restaurants, and hotels. The exhibit features an interactive simulation exploring the farm, distribution, and retail phases of the supply chain. Participants will aim to reduce costs, deliver goods on time, and prevent stock outs.
The team is composed of third-year international business students Marta Primorac, Tara Rakocevic, and Mia Ivancic under the direction of their professor Kristina Soric. Primorac said the entire team is excited for the opportunity to present at the festival and cannot wait to see the Rochester campus's facilities, clubs, and organizations.
"Going to the festival to present my work means the world to me," said Primorac. "It is an opportunity to showcase the culmination of all my hard work, dedication, and passion. Being able to present at the festival is an incredible validation of the effort I have put together with my teammates into this project. It is also a chance to inspire and connect with other like-minded individuals who share the same interests and passions. Personally, this trip is a once-in-a-lifetime experience that will always hold a special place in my heart."
RIT Dubai
An interdisciplinary team of students from RIT Dubai will bring their award-winning custom-built RC vehicles to showcase in an exhibit titled Race to Victory: 4x4 Technology Challenge. Visitors of all ages will be able to choose one of four carefully-designed RC cars and drive it through an intricate obstacle course. The three fastest times during Imagine RIT will be celebrated through RIT Dubai social media channels.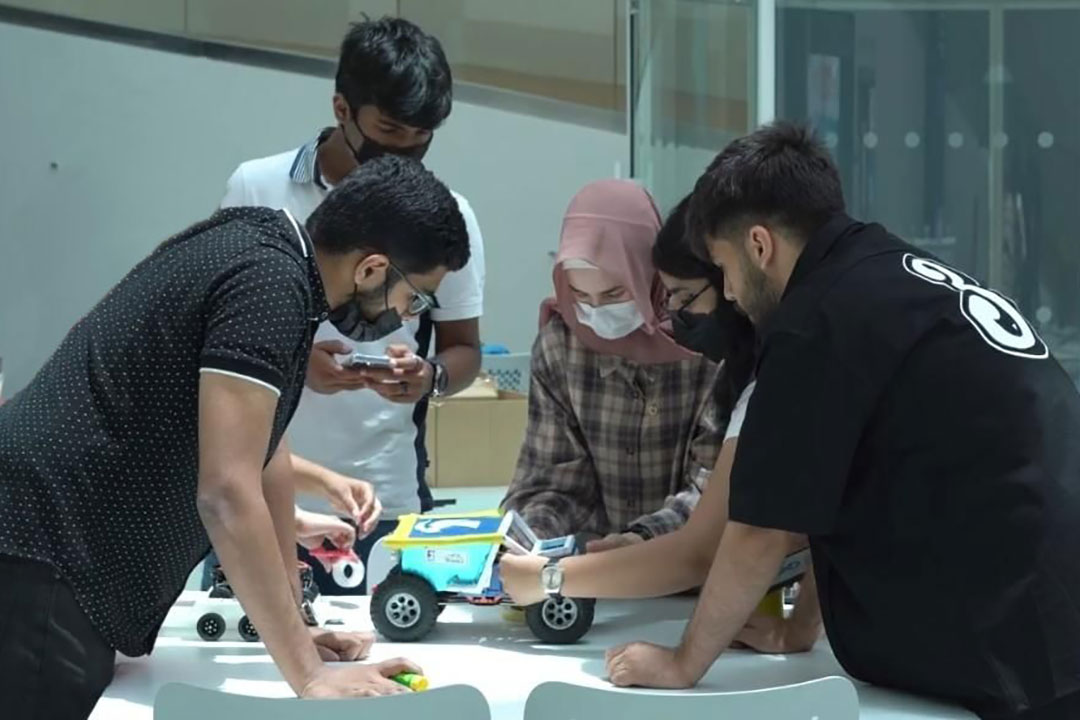 RIT Dubai's Flaming Streak team was crowned University Champions at the 2022 4x4 in Schools Technology Challenge at Yas Marina Circuit and also received the Innovation and Best Verbal Presentation awards. The team members travelling to the U.S. to present include electrical engineering student Fajr Noushad Ali, electrical engineering student Joyce James Keeriath, mechanical engineering student Meriem Hamidi, and mechanical engineering student Laith Yousef. Mechanical engineering student Arfan Jawish also contributed to the project but will not make the trip.
Although the team has already had success on a grand stage, the team is thrilled to travel to the U.S. and present at the festival.
"It is an unparalleled opportunity to share our passion for engineering and innovation with the RIT community and beyond," said Noushad Ali. "We are grateful for this once-in-a-lifetime experience that allows us to showcase the innovative spirit of RIT Dubai and share our skills and knowledge with a broader audience. We know that this opportunity will be an unforgettable moment in our lives. It's not only a chance to meet people from different backgrounds and cultures, but also an opportunity to learn from their experiences and gain invaluable insights into how we can improve our project."
RIT Kosovo
Technology meets Albanian-Balkan cultural heritage artwork in the Digital Weaving exhibit that will be presented by five students from RIT Kosovo. The exhibit features portraits that have been digitized and transformed into tapestry designs. The students will demonstrate how they digitize paintings, work with digital blueprints, and weave designs, and festival attendees will be able to weave alongside them.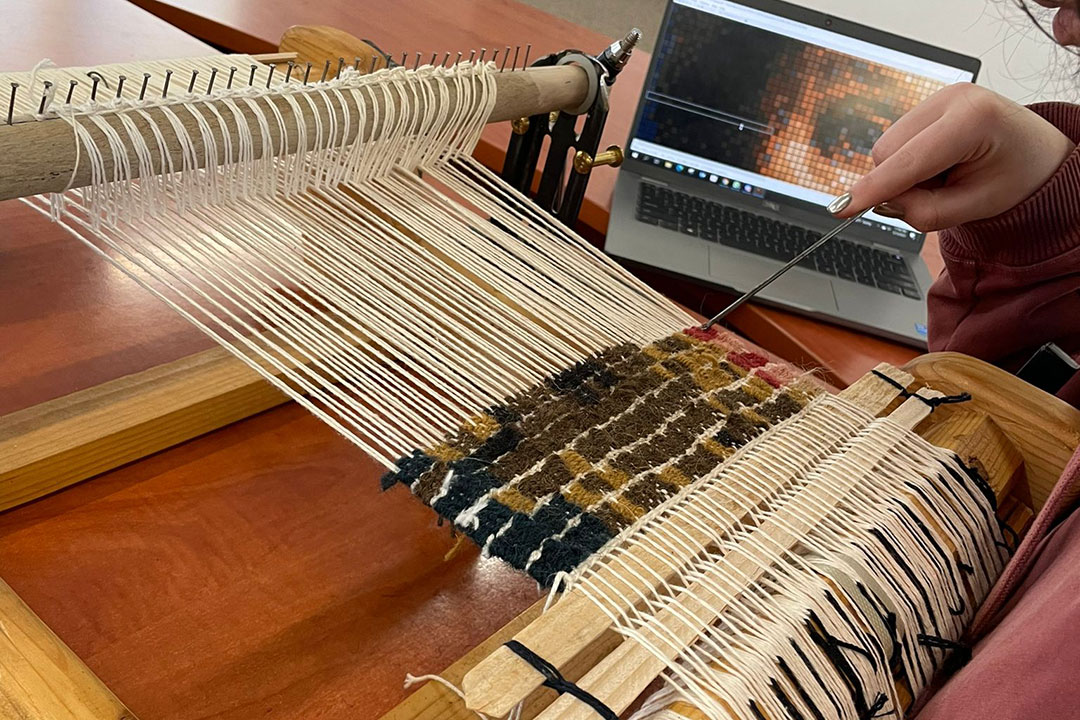 The exhibitors from RIT Kosovo include applied arts and sciences students Ali Idrizi, Tringa Isufi, Anesa Jakupi, and Anlya Zogue, plus computing and information technologies student Agnesa Bexheti. The students look forward to showcasing their one-of-a-kind art pieces to the public and exploring the Henrietta campus's facilities.
"This trip not only provides a platform to showcase our hard work and creativity to a diverse audience, but also allows me to connect with individuals and learn and get inspired from their experiences, fostering a spirit of collaboration and innovation," said Bexheti. "The presentation of our project at the festival is a testament to our group's dedication and teamwork, and it is incredibly rewarding to see our collective efforts recognized. Additionally, this experience will help me develop essential presentation and communication skills that will benefit my future academic and professional pursuits."
To see a full list of exhibits and descriptions, go to the Imagine RIT website.
Topics