Technology blurs the line of making in arts programs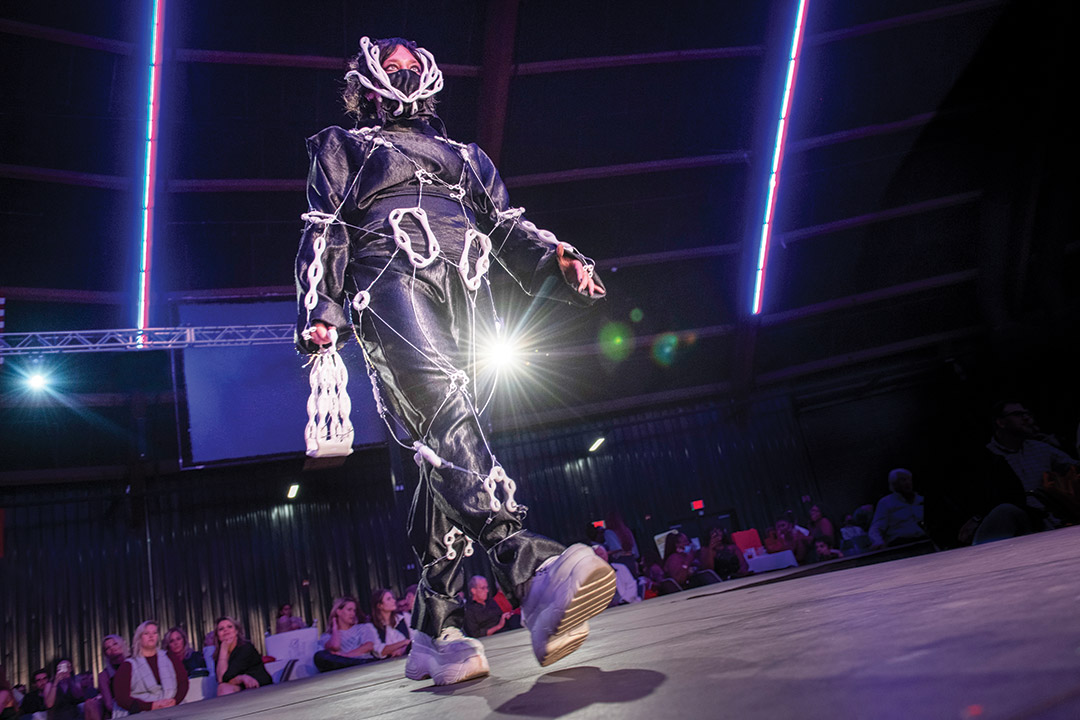 In virtually every art course and studio environment at RIT, technology is integral to the delivery of content and production of work, whether it's an "ancient" technology like using a hammer and anvil to forge metal or a computer numerical control plasma table to cut metal forms.
"Our foundry uses the lost-wax process which dates back to 3000 B.C., only changing materials to the current industry standard," said Elizabeth Kronfield, director of the School of Art and School for American Crafts. "We have students using 3D ceramics printers to create work one day and the potter's wheel dating back to 5000 B.C. the next."
This encompassing approach to materials and processes allows RIT studio art students the opportunity "to utilize the tools that best suit their ideas and the flexibility to move fluidly from one idea to the next," Kronfield noted.
As a university with a focus on intersecting technology, the arts, and design, RIT is in a unique position to blur the line between technology and making for students in the College of Art and Design in collaboration with peers at other colleges across campus.
For 2021's Fashion Week Rochester, Abigail Benkovich, an MFA metals and jewelry design graduate student from Rochester, created two pieces, including a black-and-white, 3D- printed piece inspired by the muscular and skeletal system.
Benkovich fashioned the shape of the components around bones, such as the femur, patella, hip bone, and scapula, before arranging them using metal wire to emulate the muscles and ligaments that hold the body together. Computer-aided design software enabled her to model the components 3D printed in fused deposition modeling plastic.
She recalled getting particularly enthused about tech-based artwork during a studio elective her first year of grad school at RIT.
"One of my favorite pieces I made from that class was acrylic sunglasses that moved via remote control," she said.
Benkovich subsequently learned how to use Rhino, a 3D modeling program specifically suited for jewelry design.
"Technology has increased any boundaries to my work," she said. "I'm no longer limited by how I can fabricate shapes using only traditional methods."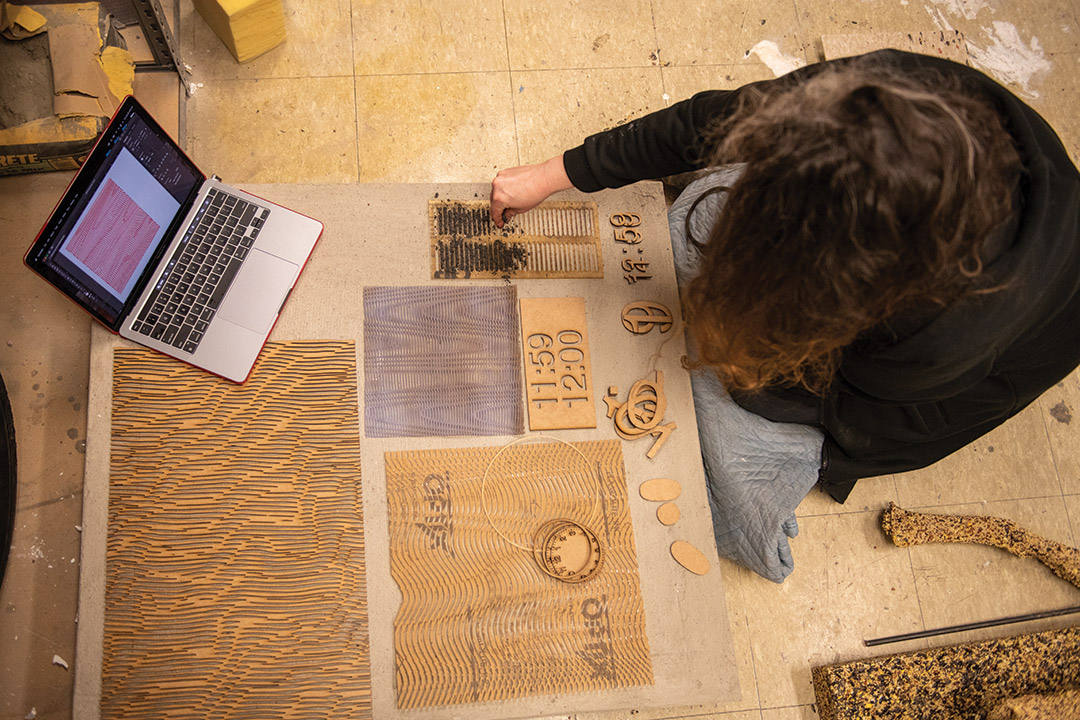 Joseph Bellavia
Jennifer Schoonmaker, a graduate student in sculpture from Capri, Italy, employs 3D printing, laser cutting, open source hardware and software, as well as motion tracking software for video projects across her multifaceted work.
"RIT has an excellent Fabrication Lab enabling all kinds of experimentation in the arts," Schoonmaker said. "The university also has a welcoming cross-disciplinary program within my major and that has been the most fruitful in terms of helping me push my work forward."
Kronfield said she's often seen students, particularly at the graduate level, working with faculty from engineering and astrophysical sciences to create artworks.
"At RIT, we have the technology but we also have the people," she said. "This expertise and commitment to learning is what sets the student experience apart."