Two faculty members honored as 2022 KEEN Engineering Unleashed Fellows
Jennifer Bailey and Cynthia Tawaf recognized for innovation and leadership in undergraduate education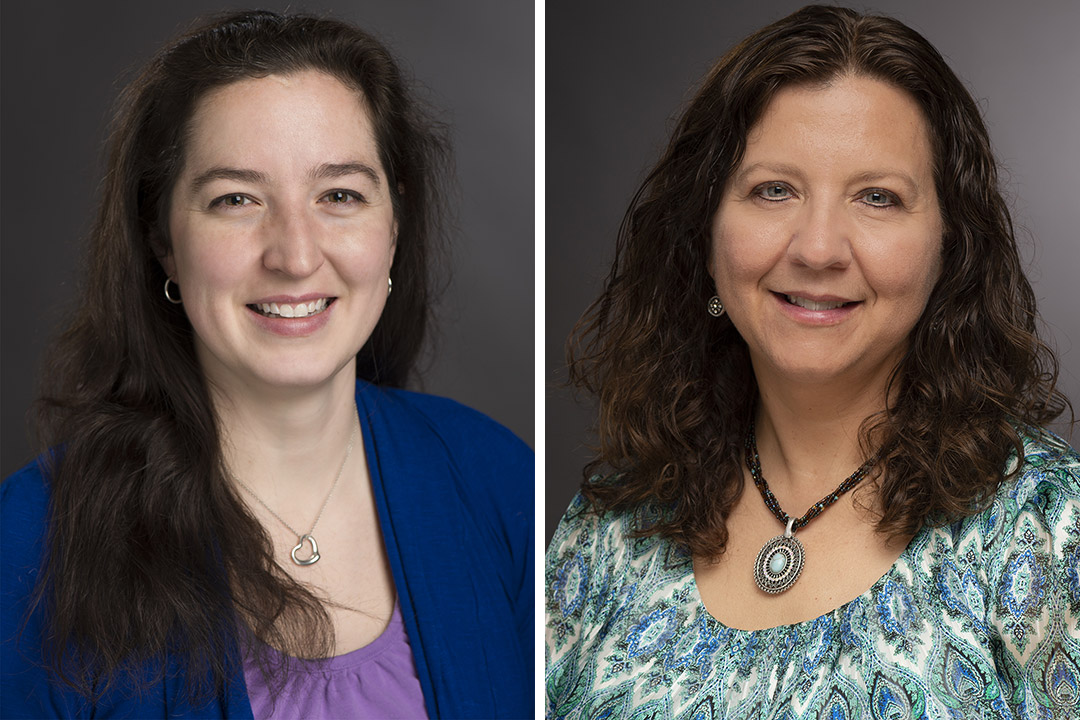 RIT faculty members Jennifer Bailey and Cynthia Tawaf were each named 2022 KEEN Engineering Unleashed Fellows for outstanding leadership in undergraduate engineering education.
Engineering Unleashed is a national organization made up of more than 160 universities and colleges that focus on graduating engineers with an entrepreneurial mindset. RIT and its Kate Gleason College of Engineering and College of Engineering Technology have been part of KEEN: The Kern Entrepreneurial Engineering Network since 2019.
Both faculty members have integrated the organization's entrepreneurial mindset into course work and projects for students in their colleges. The entrepreneurial mindset is a progressive way of preparing the next generation of engineers who will be expected to anticipate, and act on, societal changes.
Bailey is a principal lecturer in the Kate Gleason College of Engineering, developing and teaching courses in its biomedical engineering department since 2014. Her graduate education focused on tissue engineering. Current work is in the area of studying the learning process and its relation to spatial reasoning. Bailey also leads her department's curriculum and assessment committee as well as participates on various curriculum-related committees in the engineering college and at RIT.
Tawaf is a visiting lecturer in the College of Engineering Technology, teaching courses in the manufacturing and mechanical engineering technology department since 2020. She has nearly 30 years of industry experience as a senior project engineer at Delphi Technologies, and she has been able to integrate real-world connections into her statics and mechanical design courses. Tawaf is also involved in RIT's applied critical thinking initiatives, taking an active role in faculty teaching circles focused on this practice.
The Fellows designation is given to faculty who participate in the KEEN organizations faculty professional development programs at the organization's annual conference and within their respective colleges. They are nominated by KEEN mentors and are awarded a $10,000 grant from the Kern Family Foundation to further work in improving and enhancing engineering education.
This year, 21 Fellows, including Bailey and Tawaf, were selected. Since 2020, three RIT faculty from the engineering colleges—Clark Hochgraf, Sarah Brownell, and Patricia Cyr—have also recognized as a KEEN Engineering Unleashed Fellows.
Topics