College of Liberal Arts honors students for writing excellence
Departments select top writing by their students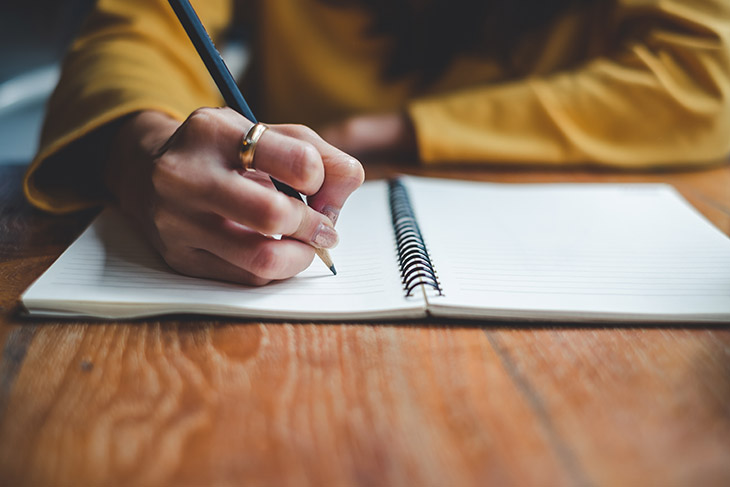 Rochester Institute of Technology's College of Liberal Arts honored student achievement in writing with more than a dozen writing awards for essays varying from wasteful energy, maternal mortality, eyewitness testimony policies and seeking worth in a liberal arts degree.
"The winners of these awards are exceptional student writers, nurtured and guided by exceptional faculty," said James Winebrake, dean of RIT's College of Liberal Arts. "One of our primary goals in the college is to help students refine their writing skills. These awards recognize students who have achieved excellence in this area."
Faculty committees in each department within the college selected student awardees from a variety of disciplines whose work embodies the ideals and standards of excellence, creative endeavor and scholarship.
The awards include the Henry and Mary Kearse Writing Award, created in 1980 thanks to a donation from Henry J. Kearse, founder and president of the construction firm H.J. Kearse Inc., and his wife, Mary, a longtime member of RIT's Nathaniel Rochester Society.
Other awards are named in honor of Stan McKenzie and Mary C. Sullivan, both esteemed former deans of the College of Liberal Arts.
This year's Kearse Award recipients, who each received a $300 award, are:
Other award winners are:
Reid Campolong, a third-year software engineering major from West Mifflin, Pa., received first prize in the Stan McKenzie Endowed Writing Award and $500 for "Seeking Worth in a Liberal Arts Degree."
William Joslin, a first-year computing security major from Littleton, Colo., received second prize in the Stan McKenzie Endowed Writing Award and $250 for "#I'mAlreadyHome: Exploring Immigration Through Race."
Lauren Burke, a third-year physician assistant major from Bergen, N.Y., won the Mary C. Sullivan Women's & Gender Studies Writing Award and $250 for "Maternal Mortality in the United States: A Sociological Perspective."