Embracing the future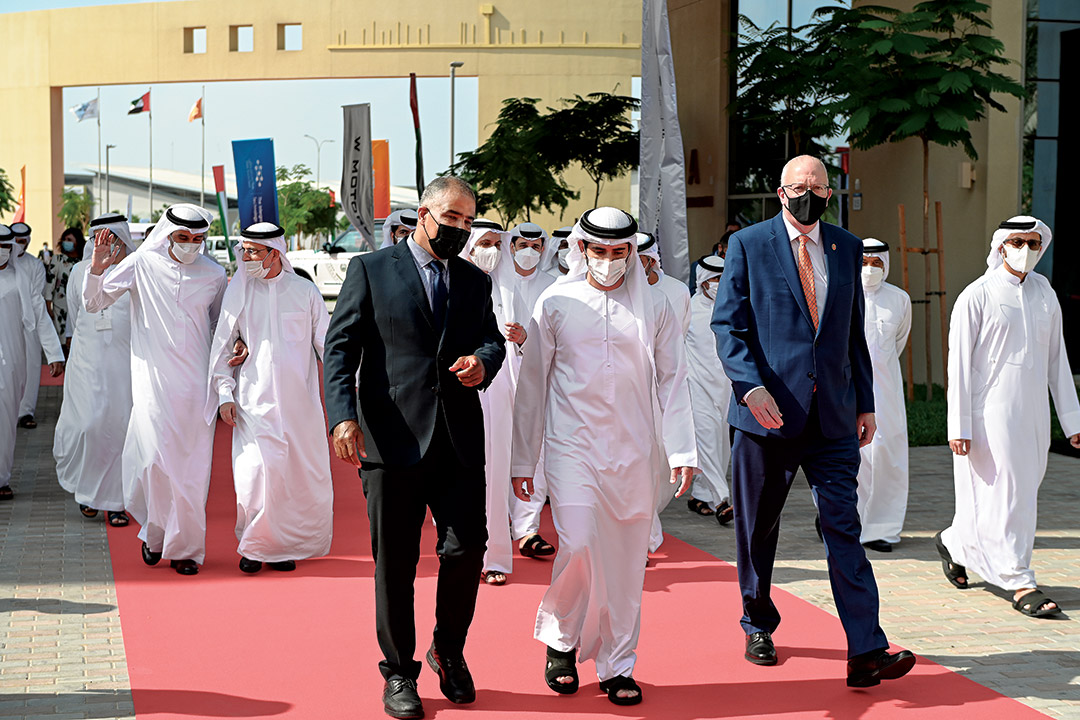 Fellow RIT Tigers: Our university has so much to celebrate!
An abbreviated list includes:
High demand for RIT undergraduate programs with a record number of applications for our upcoming fall class. We are seeing a higher-quality pool of applicants (based on GPAs, rank in class, leadership traits, etc.), as well as stronger interest from women and underrepresented populations as we head into the fall. This follows two straight years of record enrollments as we top more than 19,700 undergraduate and graduate students, including our overseas campuses.
Expansion of our Ph.D. portfolio. Today, RIT enrolls about 300 Ph.D. students in 11 Ph.D. programs. Doctoral programs in business administration and cognitive science are under review and a Ph.D. in physics is next in line.
Forging ahead with the largest construction projects in our history, outside the move to the Henrietta campus in 1968. This includes: athletic facility improvements (the first phase for baseball, softball, and track and field debuted this spring); the Student Hall for Exploration and Development (the SHED will open in fall 2023); a near-doubling of the footprint for Saunders College of Business (opens fall 2023); a performing arts complex (debuts in 2024); and ongoing updates for the
A stunning new campus for RIT Dubai, as well as the celebration of a 25th anniversary for RIT Croatia at its locations in the cities of Dubrovnik and Zagreb.
This truly is an extraordinary time for RIT with our amazing community of creators and innovators. And the outside world is noticing. A recent report by Moody's Investors Service gave RIT high marks for its strategic positioning in the competitive higher education landscape and noted the COVID-19 pandemic "has had very limited impact on RIT's fiscal operations."
Yet our work to build a great student-centered research university perpetually continues. We strive for the following:
Distinctiveness: This includes novel degree programs and co-curricular experiences, particularly at the intersection of technology, the arts, and design.
Goodness: Economic mobility for all of our students and a large portfolio of cutting-edge research projects that matter to everyday people, across the globe.
Excellence: We seek to advance the exceptional in everything we do from education to athletic competitions to the performing arts to cybersecurity competitions.
RIT has created an ecosystem that embraces and designs the future. I am reminded of this each year when I see the exhibits created by our students and faculty for the Imagine RIT: Creativity and Innovation Festival. This year's displays were again exceptional. RIT Tigers are shaping the future through ideas that inspire, inform, and improve lives.
You have my deepest appreciation and gratitude for all that we are accomplishing as a university family.
Proudly yours,
David C. Munson Jr., President
munson@rit.edu
Twitter: @RITPresident
Topics