Updates meet growing photo demands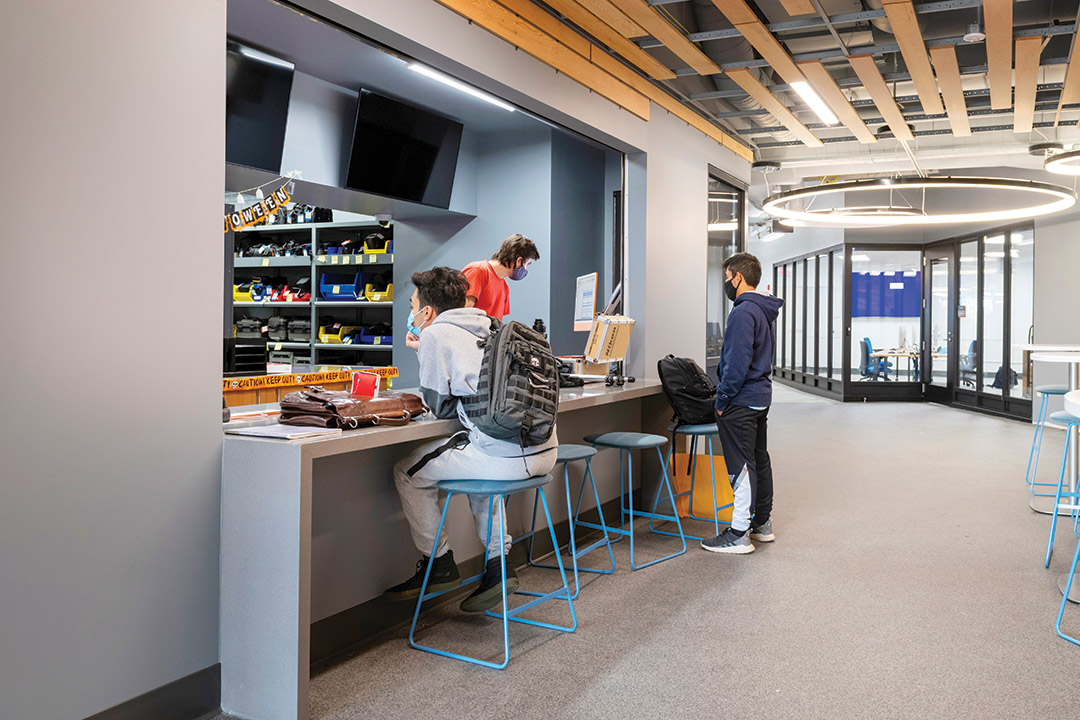 The extensive renovation of RIT's College of Art and Design—with keen focuses on key areas within the internationally recognized School of Photographic Arts and Sciences (SPAS) and School of Film and Animation—made significant strides in 2021.
The vast project is part of a five-year masterplan to renovate, rejuvenate, and transform spaces to meet the growing demands for a college that serves as RIT's creative hub at the intersection of technology, art, and design.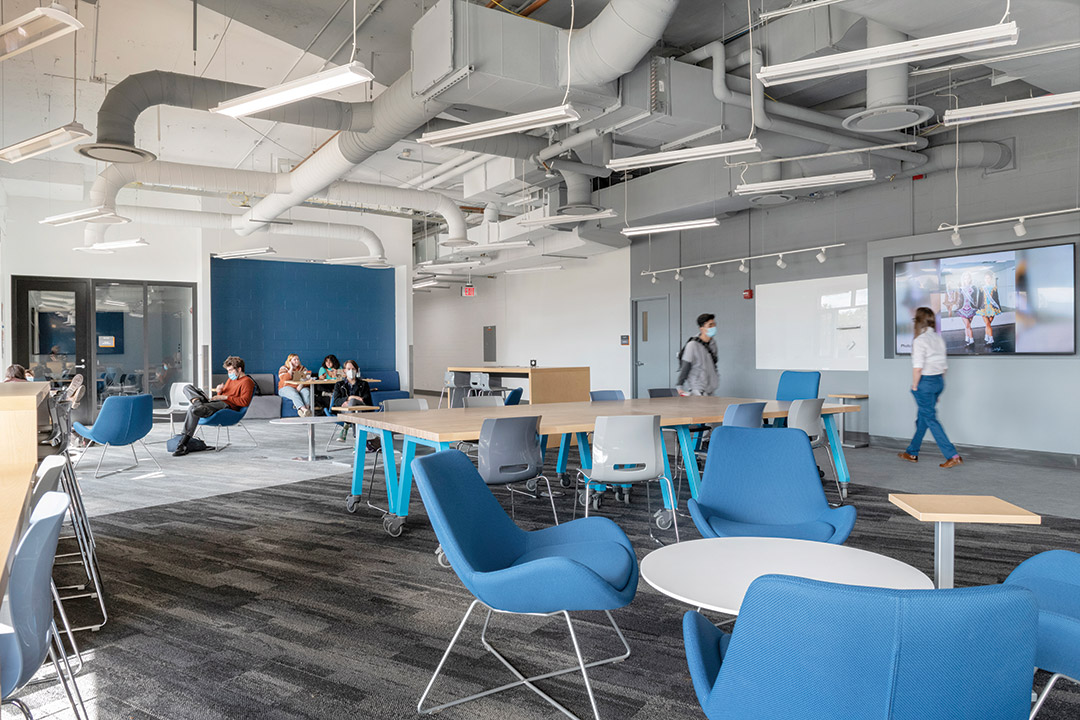 Elizabeth Lamark
The expansion and reconfiguration of SPAS facilities was made possible with a $3.5 million gift to the school in 2019 by Chance Wright '18 (advertising photography), '19 (MBA), and his mother, Pamela Mars Wright—the largest single gift ever made to the college.
The transformative work inside Gannett Hall includes the addition of multiple collaborative student spaces and workspaces.
"The College of Art and Design is fortunate to be located at the central hub of RIT's campus on Kodak Quad in Booth and Gannett halls," said Todd Jokl, the college's dean.
"These new spaces, along with MAGIC Spell Studios and the forthcoming SHED, position us as one of the most dynamic institutions in the world working with AR/VR, games, entertainment and technology, photography, and imaging, digital, and physical design."
With the renovation's additional spaces dedicated to moving media, sound capture, and 4D processes, the college is rising to meet both the established and emerging curricular and industry-based needs of today's students, according to Christye Sisson, who became the director of SPAS last summer.
Some of the renovation plan's key areas included the expansion of RIT's photo equipment cage—stocked full of the latest gear for students and without peer in other photography programs—and an open and inviting new lounge for students and teams to work, study, and collaborate.
While work impacted the analog darkroom spaces, Sisson wanted to reassure alumni and others that the new space is honoring RIT's roots in analog photography while also looking forward to new ways that photography is approached and applied today.
"Analog photography classes are as popular as ever, thanks to both the increase in interest in the darkroom and the implementation of a photography minor," she said.
The new digital photo lab is a state-of-the art space designed for demonstration, group work, and critique.
The moving media lab contains high-performance machines for rendering video and integrated CGI, as well as augmented reality and virtual-reality applications.
"And the broadcast quality audio room is meeting the needs of our programs to integrate sound into multimedia and still imaging narratives," Sisson said.