Fall semester brings plentiful opportunities for international exchanges
RIT Global helps lead the charge on fruitful academic and cultural exchanges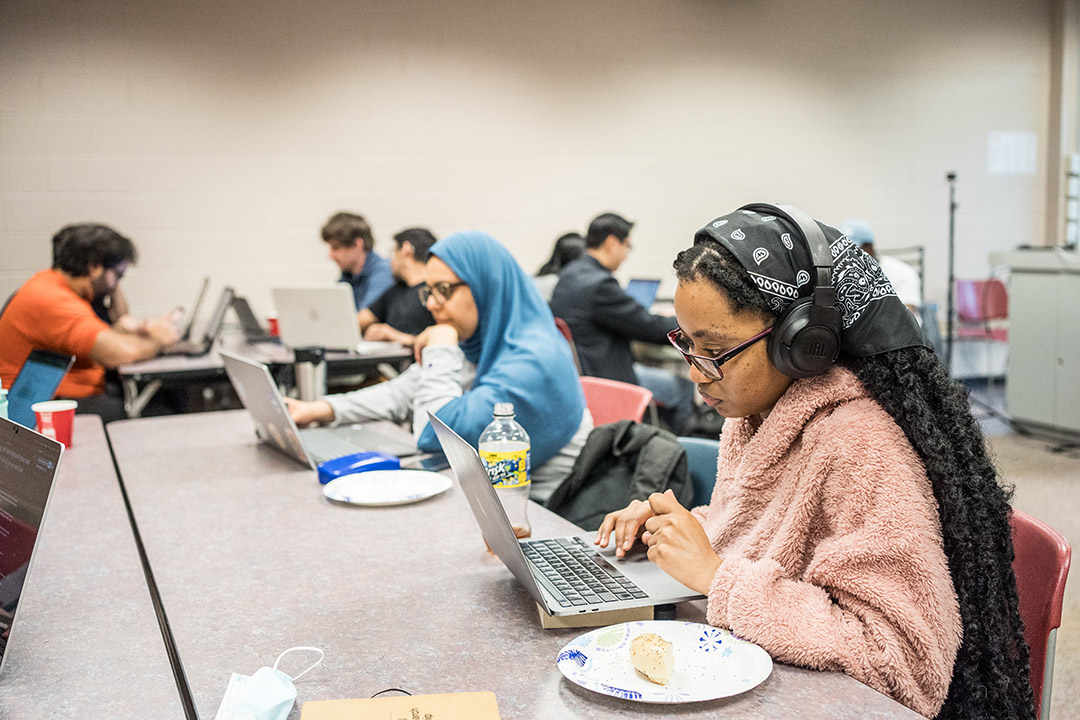 As part of RIT's ongoing commitment to academic and cultural exchanges, several cohorts of international students, including those from Ireland, Germany, and Indonesia, visited campus this fall. The visits were spearheaded, in part, by RIT Global, which has developed partnerships with nearly 100 countries, in addition to campuses in China, Croatia, Dubai, and Kosovo.
Provided photo
Sixteen students from Hochschule Mittweida University in Germany came to RIT as part of a study abroad program hosted by the College of Engineering Technology. Many of the students are on their university's Formula race team, and travel to RIT was a way to mix academics and cars with social and cultural events.
Martin Anselm, director of RIT's Center for Electronic Manufacturing and Assembly (CEMA), has been taking his undergraduate students to Hochschule Mittweida University since 2017. It is one of the RIT Global Faculty-Led Programs that combine on-campus study or project-based initiatives during the semester with an international travel experience to enhance course topics.
"We saw examples of electrical systems and connections, similar to what we use in Germany, but less wind turbines or solar panel systems, which are very popular," said Denis Pascal Kliem, an undergraduate electrical engineering student.
While in Rochester, the students toured global companies such as the Marquardt Group, developers of interactive mechatronic systems, and Alstom, where they learned about the infrastructure and manufacturing processes required for development of high-speed trains and other transportation systems. At RIT, they visited MAGIC Center and labs in the ESL Global Cybersecurity Institute, learning about the different training sessions in artificial intelligence and network security. Another day was spent at CEMA learning about how the circuit boards are produced, tested, and evaluated to eventually be used as the "brains" of today's electronic devices, from phones and TVs to complex microprocessors and sensors.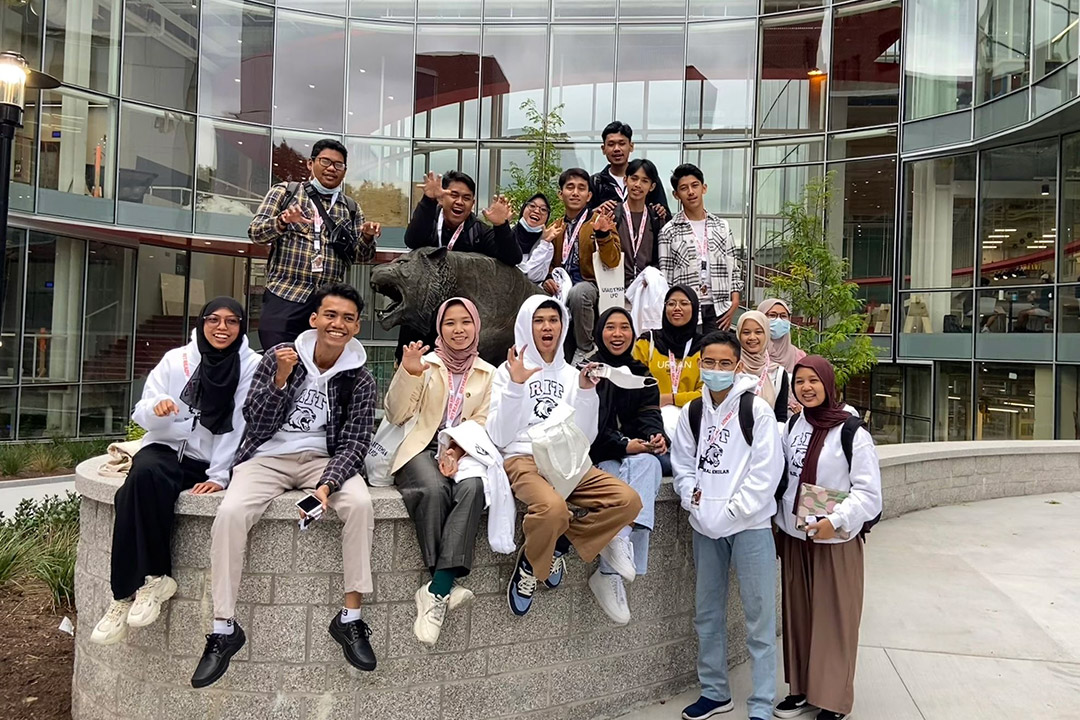 Provided photo
A group of 18 students from Indonesia was accompanied to RIT this fall by representatives from the Indonesian government and remained on campus to participate in a fully funded semester exchange sponsored by the Indonesian Ministry of Religious Affairs. The visit is one step toward the development of a Memorandum of Understanding. Along with social activities and campus tours, the students registered for a cross-section of classes in Saunders College of Business, College of Liberal Arts, College of Science, and Golisano College of Computing and Information Sciences, among others. According to organizers, one benefit of this particular exchange is the opportunity for increased applications for master's and Ph.D. programs by students throughout this region.
"We are incredibly excited to have this cohort of students from Indonesia," said Paul Keller, interim director of Graduate Enrollment and International Recruitment. "From the moment the students arrived, they have been taking advantage of all RIT has to offer. It is such an incredibly warm and friendly group of students. We hope this partnership will help the RIT community become more familiar with Indonesian culture."
Four Ph.D. candidates from the Science Foundation Ireland Centre for Research Training in Machine Learning (ML-Labs) which spans University College Dublin, Dublin City University, and Technological University Dublin, traveled to RIT this fall as part of an international mobility experience in partnership with RIT's AWARE-AI National Science Foundation traineeship program.
The Ph.D. students, who each have distinct research interests within machine learning or related fields, worked closely with RIT AWARE-AI faculty and trainees in four specialized AI-focused research tracks, including AI software and hardware, human-computer interaction for AI, and cognitive models in AI. They also participated in lab rotations, attended a multi-day bootcamp, engaged in workshops on communication skills and the ethics of AI or other topics, and participated in a team-based 24-hour AI hackathon with RIT graduate students.
"These student mobility experiences help advance research in machine learning and artificial intelligence, and they also encourage international teamwork, students' development of leadership skills, and present an opportunity to experience new lab cultures and innovative AI techniques," said Cecilia Alm, director of RIT's AWARE-AI program, professor of psychology, and affiliate faculty in the School of Information and the Department of Computer Science.
Four RIT doctoral students will reciprocate by visiting ML-Labs in Ireland later this fall.
Brian Mac Namee, director of ML-Labs, said, "The opportunity for our ML-Labs Ph.D. candidates to visit RIT and for us to host AWARE-AI trainees here in Dublin is huge. The fast pace of developments in AI and the scale of their potential impact make international collaborations crucial, and the connections that are being made through these exchanges will be a springboard to future collaborations between our two centers and build upon existing strong U.S.-Ireland connections."
Alm foresees these exchanges as a valuable catalyst for potentially resulting in collaborative research publications and the formation of robust international networks among scholars immersed in the field of artificial intelligence research, while also cultivating Ph.D. students' global skills for research careers.
Topics