MAGIC Center partnership with Foundry creates interdisciplinary research opportunities for students
Projects involved using games and 3D design to expand blockchain utility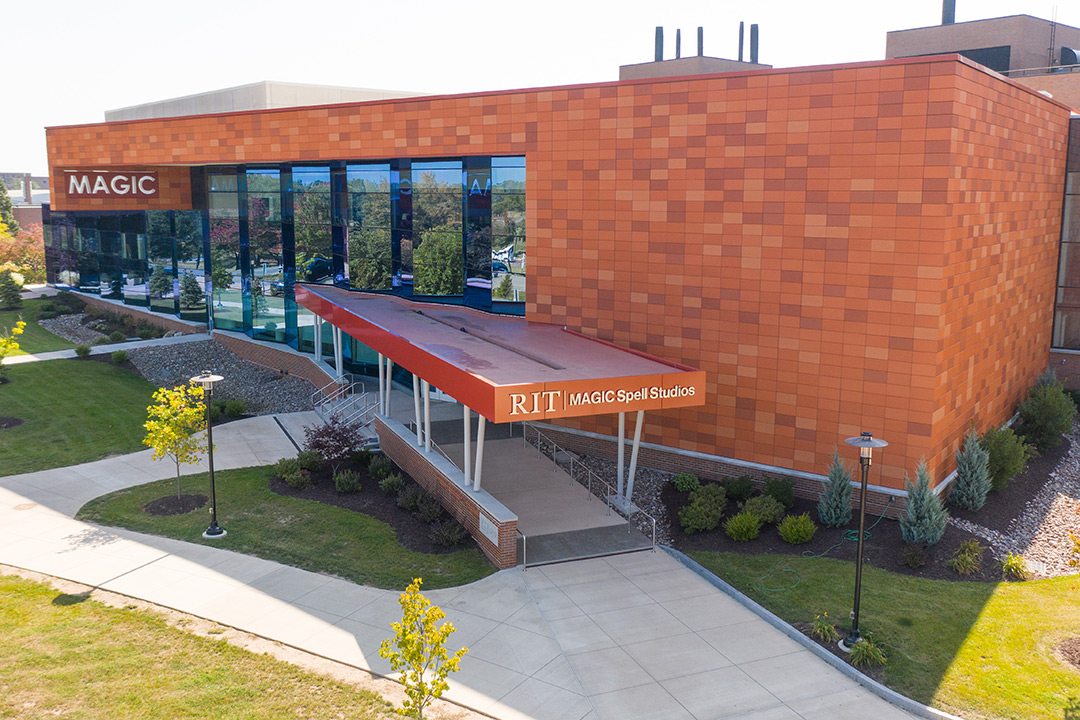 While RIT's MAGIC Center was initially developed around the idea of producing and commercializing digital media products, many times unique opportunities for creative student research emerge.
RIT's MAGIC Center and MAGIC Spell Studios has formed a partnership with Foundry, a Rochester-based company whose mission is to empower institutional miners, staking customers, and blockchain entrepreneurs with the tools they need.
As part of the partnership that occurred over two semesters, Foundry enlisted the help of several students from multiple disciplines (3D digital design, game design and development, and computing and information sciences) to spearhead projects for Foundry initiatives. Student projects included building plug-ins and software patches for video-game engines used in blockchain development; conducting a gamification research study to investigate whether users can fully learn the intricacies of blockchain and digital transactions through gaming; and working on pre-production for Foundry experiences in Decentraland, an educational, blockchain-based metaverse platform that allows users to explore an interactive digital universe, ideally demystifying the complex blockchain process.
A blockchain is a distributed database that maintains a continuously growing list of ordered records, called blocks. The blocks are linked using cryptography, which also records the previous block, a timestamp, and transaction data. The purpose of blockchain is to share information among all parties that access it via an application.
Huadong Zhang, a second-year Ph.D. student in the computing and information sciences program, worked on designing user studies and analyzing data from the educational game research. He was recruited for the project by his adviser Chao Peng, associate professor in the School of Interactive Games and Media.
"For me, it's interesting to see how the user reacts and plays the game in the multiplayer VR environment which could promote greater efficiency in the learning outcomes. I think next steps could involve polishing the game for better quality," explained Zhang, who is from China. "My future plan is to continue to pursue my Ph.D. in the areas of virtual reality and game technology. This project is valuable experience for me."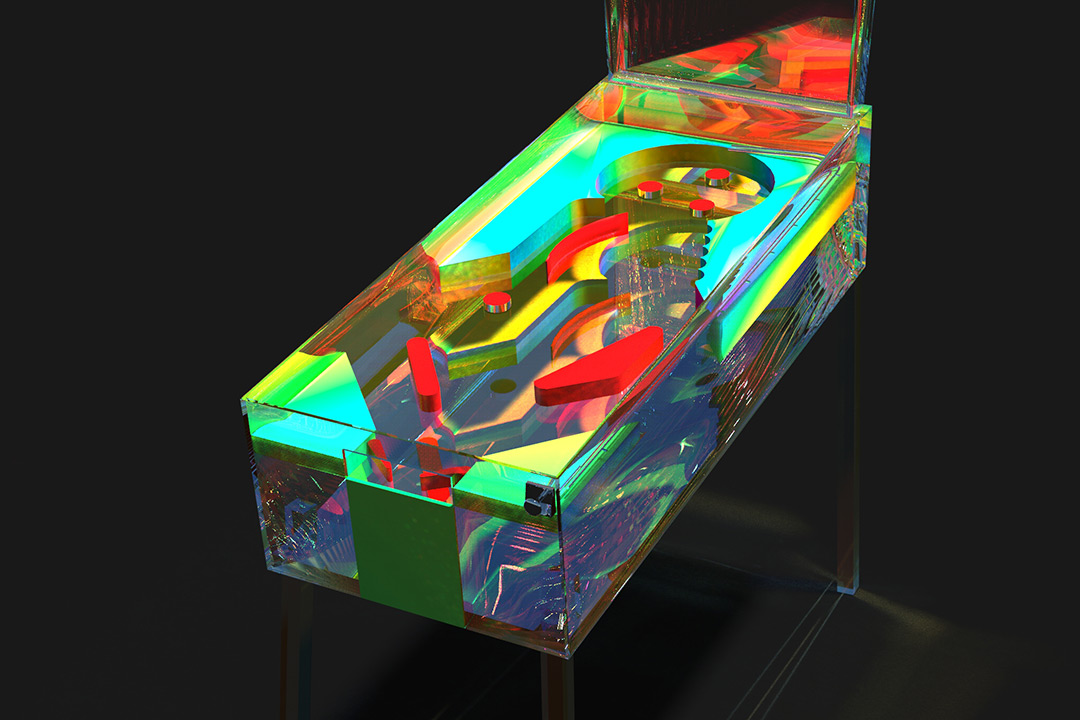 Image supplied by Ihab Mardini
Porter Henderson, a fourth-year 3D digital design major from Tennessee, was the student lead for the project, handling the game conceptualization and environmental modeling, as well as weekly presentation updates for Foundry.
"I picked up a lot of team leading experience in addition to immense research into blockchain entertainment and virtual lands," said Henderson, who hopes to work as a character artist after graduation. "I also learned how to communicate with clients as a design lead and develop a concrete understanding on scheduling. And how to assign work to my coworkers and help them voice any concerns."
School of Design Assistant Professor Ihab Mardini worked with the students to help design concepts and said that the project offered students and faculty members a meaningful experience that widened their horizons and strengthened their multidisciplinary connections with other programs.
"The metaverse is a new and interesting industry," said Mardini. "When students go to their first jobs, they often feel like swimming without their floats for the first time. At MAGIC, we take their floats off while being around to help them. We observe their technical, artistic, and teamwork errors, and help them to overcome those errors to elevate their professionalism. I refer to it as making our students bullet-proof professionals."
David Long is director of RIT's MAGIC Center and MAGIC Spell Studios.
"MAGIC is proud to be able to develop partnerships with groundbreaking companies like Foundry," he said. "These connections provide our students with real-world experience outside of the classroom that sharpens their skills and also demonstrates the quality of an RIT education. It's also exciting to take advantage of these new opportunities for our students that stretch their abilities and gives them a look at industry from different perspectives."
Upon completion, the 10 students, working with faculty mentors, presented their findings to Foundry's leaders. 
"The outcome of the student plots being developed, the game they created that teaches young people to understand digital ownership and NFTs, and students being exposed and prepped to work with these tools in the real world is significant," said Josh Byun, head of educational outreach at Foundry. "The project itself is on-brand for RIT and Foundry, and the metaverse, or spatial computing, is still relevant. We plan to not only utilize these outcomes from the students, but are looking forward to engaging with RIT's talented students on future Foundry initiatives."
Topics