Photography students get taste of industry with NYC, DC trips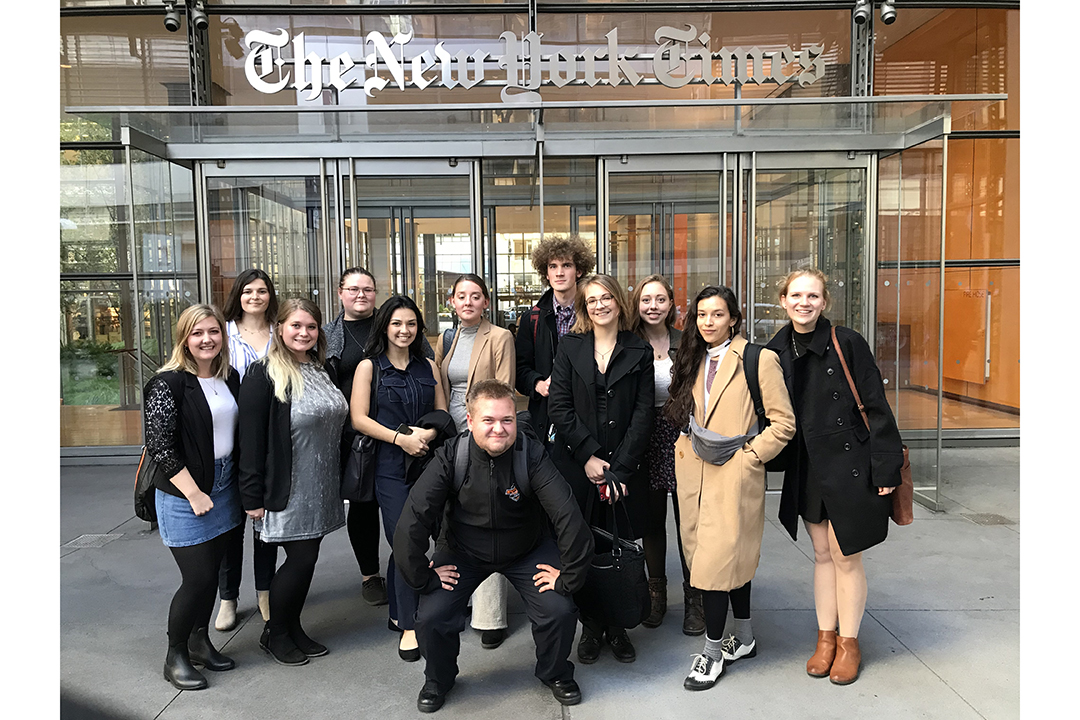 Meredith Davenport
Each year, RIT School of Photographic Arts and Sciences students are exposed to unique learning experiences during out-of-town meetups with the most well-known news organizations, agencies, artists, photo studios and alumni.
Over the course of an intensive week in late October, RIT photography students were in both New York City and Washington D.C., immersed in networking trips where they met with industry professionals. The experiences included visits, meetings and tours with Aperture Books editors Denise Wolff and Lesley Martin, artist Hank Willis Thomas, Associated Press, CNN, Getty Images, Magnum Photos, National Geographic, Pier59 Studios, The New York Times, NPR, The Players' Tribune, the Pulitzer Center, Sports Illustrated, Tate Modern curator of photography Yasufumi Nakamori, TIME, USA Today and the White House Photo Office.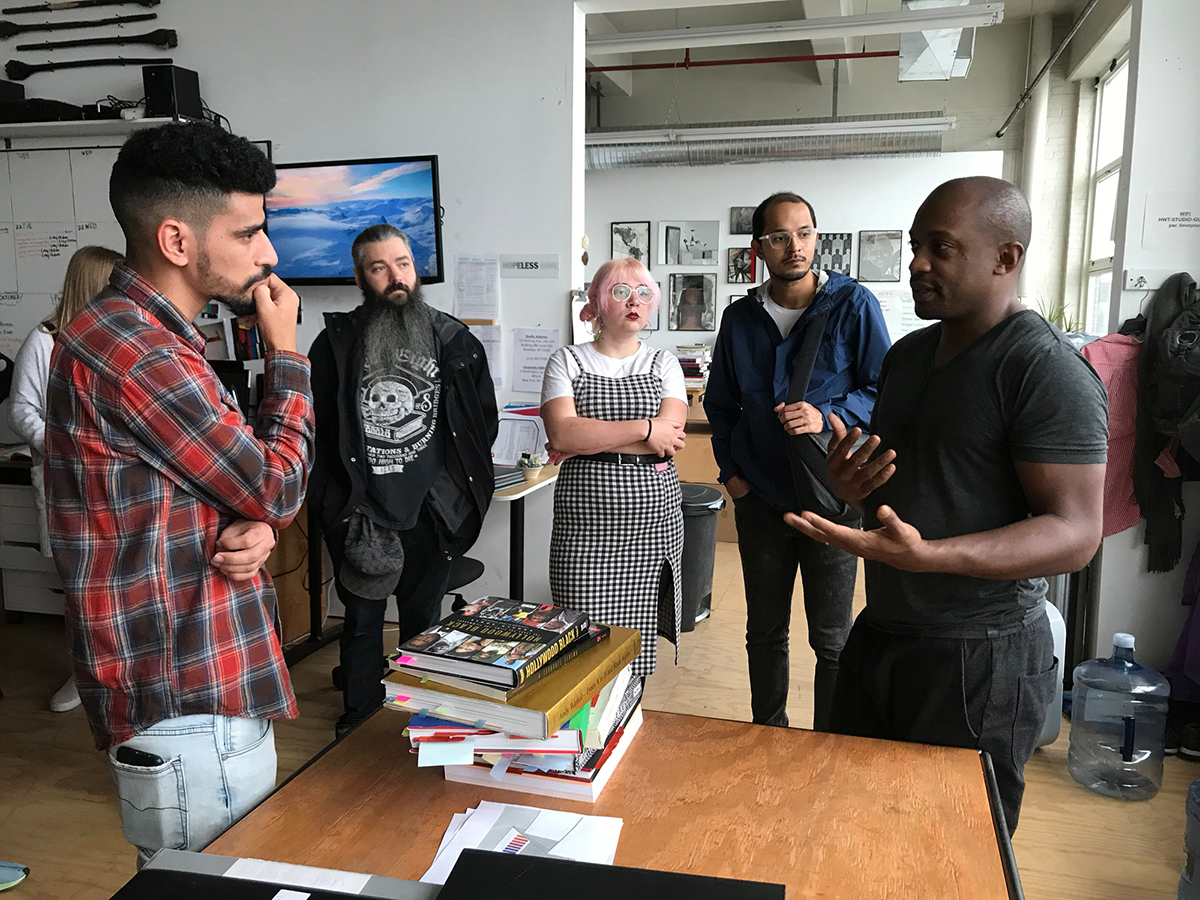 Students also had the opportunity to interact with their predecessors at an alumni party and during individual alumni visits, such as the ones with renowned portrait photographer Pari Dukovic '06 (Professional Photographic Illustration), successful creative artist Sam Cannon '14 (Fine Art Photography) and Kim Bubello '16 (Photojournalism), associate photo editor at TIME.
"Overall, this week was amazing," wrote Photojournalism student Britney Strong on a blog documenting Photojournalism's time in NYC. "I am so lucky and so blessed to be able to say that I was able to do that. I'm for sure going to reach out and keep in touch with everyone that we talked to this week. This was an amazing opportunity that I will never forget."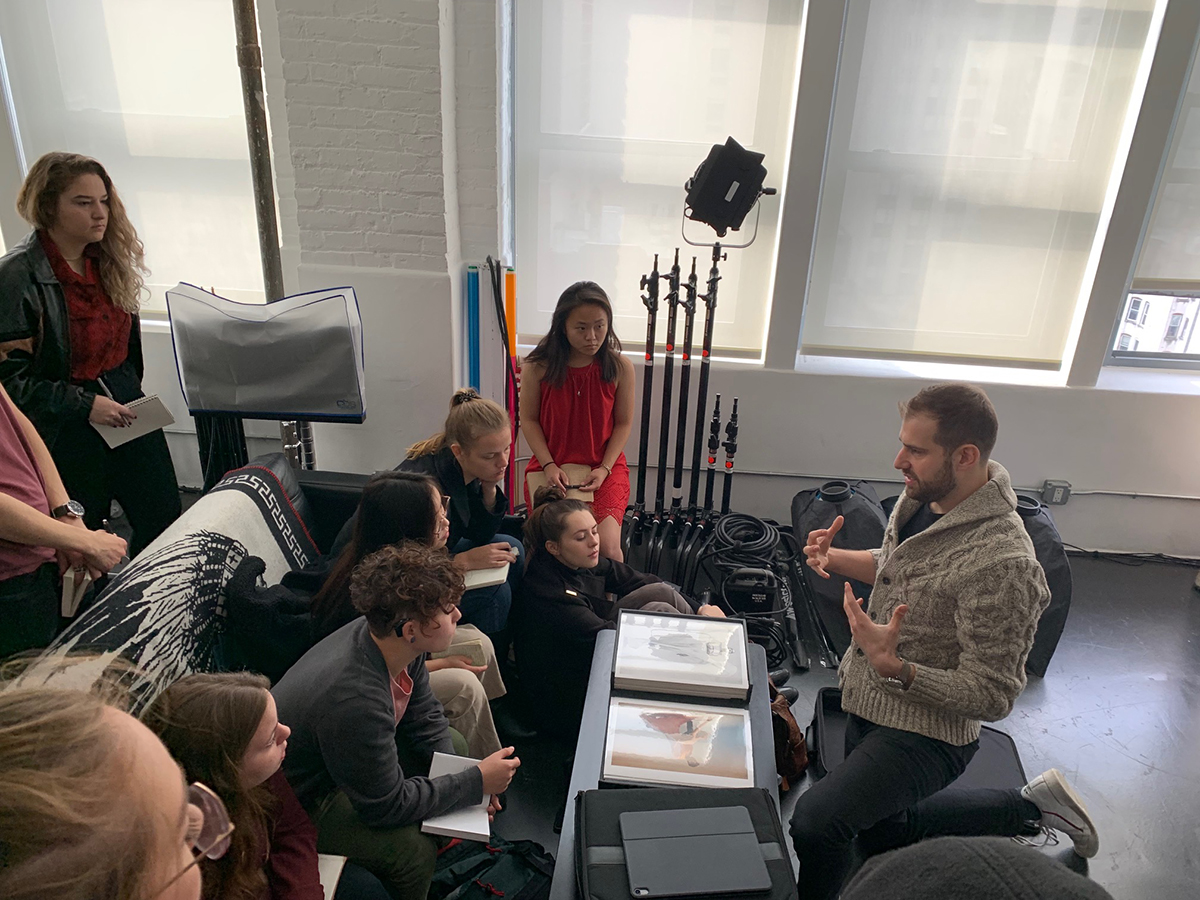 Through faculty connections with industry, RIT photography students regularly take advantage of beyond-the-classroom enrichment activities, with the networking trips becoming curriculum staples within the School of Photographic Arts and Sciences. 
Associate professor of Photojournalism Meredith Davenport, professor of Advertising Photography Denis Defibaugh, senior lecturer of Advertising Photography Clay Patrick McBride and associate professor of Fine Art Photography Gregory Halpern led their respective classes on journeys in the Big Apple. Assistant professor of Photojournalism Josh Meltzer took Photojournalism, Visual Media and Journalism students in one of his classes to Washington, D.C. 
"It was an amazing, eye-opening experience meeting and interacting with professionals in a variety of photography-related fields," Visual Media student Amelia Hamilton said of Washington. "At the end of the trip, it made me realize there are so many more future possibilities, and I am grateful that I went on this trip. It helped me realized how passionate I am about building bridges between various communities. The entire trip influenced me greatly in expanding my network and I am looking forward to continuing learning from these people."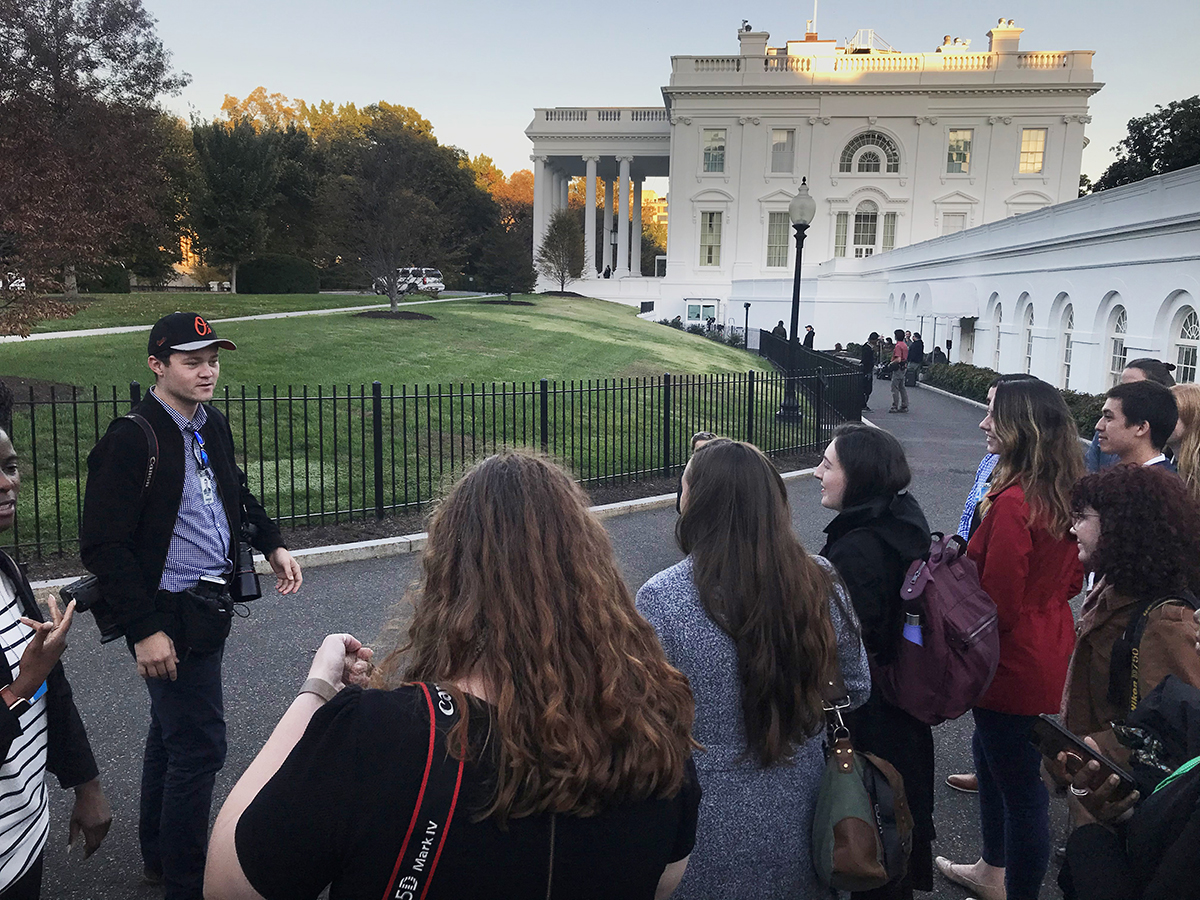 Will Moran, a Visual Media student, went on the Advertising Photography NYC trip, which featured a jam-packed schedule with industry professionals, many of whom were alumni. Moran said seeing firsthand the robust RIT photography alumni network, a community known for supporting fellow RIT Tigers, was a highlight.
"The appointments created a space for candid discussions between students and professionals," he said. "We met with people working in almost every aspect of the industry, such as photographers, producers, editors, assistants, agents and so many more, which assured that there was something for everybody. The amount of information and experience that we encountered was truly incredible.
"Most appointments had time for one-on-one discussion. It allowed students to seek advice, ask questions and get input to further define how their transition may look into the photography industry."
Alec Landon, a student in the Photography and Related Media MFA program, was with the group headed by Halpern.
"The trip was an amazing opportunity to meet and talk with some of the leading names in the art world," Landon said. "Our meeting with Hank Willis Thomas was definitely a highlight of the trip — he gave us a tour of his studio, showing works that were still in progress and was interested to hear our feedback. We also met with alumni who are currently working as freelancers in NYC. They provided insight into how to network, find internships and build a clientele."
The entire NYC crew attended a School of Photographic Arts and Sciences alumni event near the end of the trip. 
"We learned first-hand during the annual RIT/NYC alumni event how important relationships are with RIT professionals and professionals in this creative industry," said Advertising Photography student Molly Richardson. "Above all, we learned that the shift toward authenticity in advertising work and relationships is essential. I think that this trip was a good reminder to keep making work that you are passionate about and to keep being kind and considerate to one another."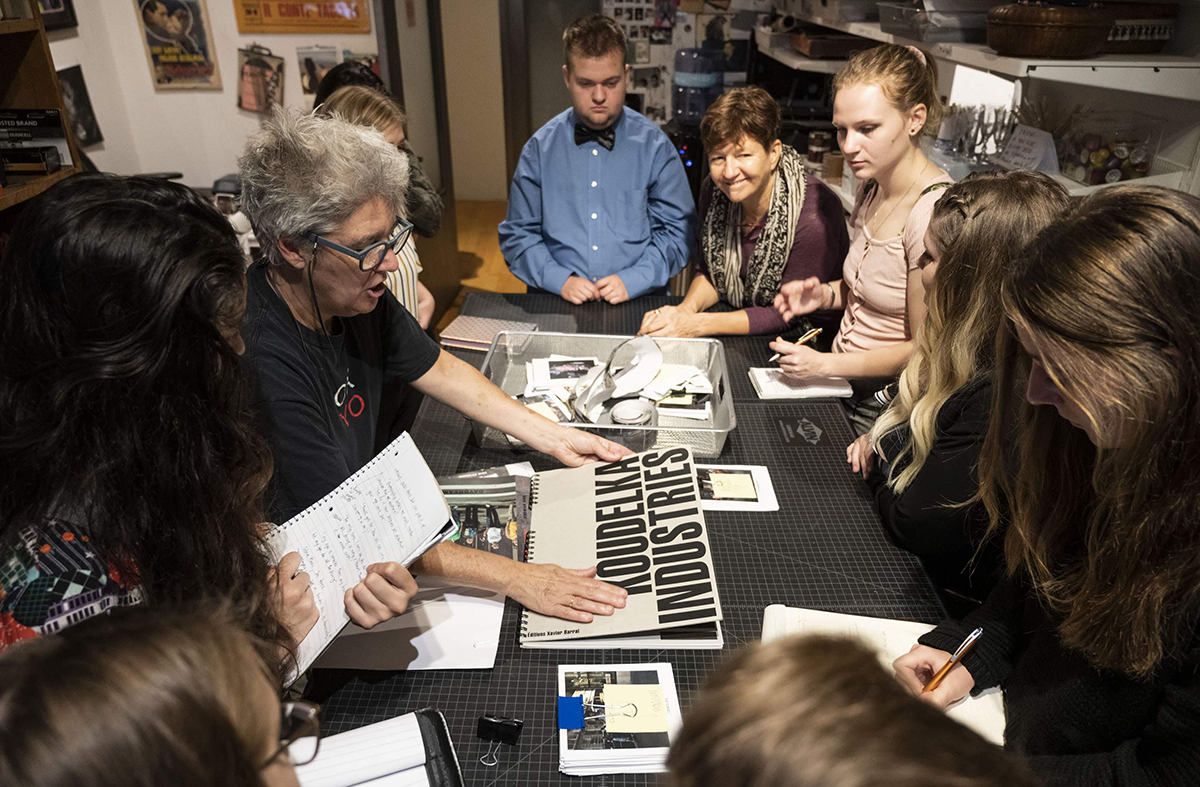 Topics