RIT to host Jam for Hope as wish for student living with cancer
Game jam competition April 1-2 helps fulfill Zach Sheikh's wish to raise awareness and support for young adults and children living with life-threatening diseases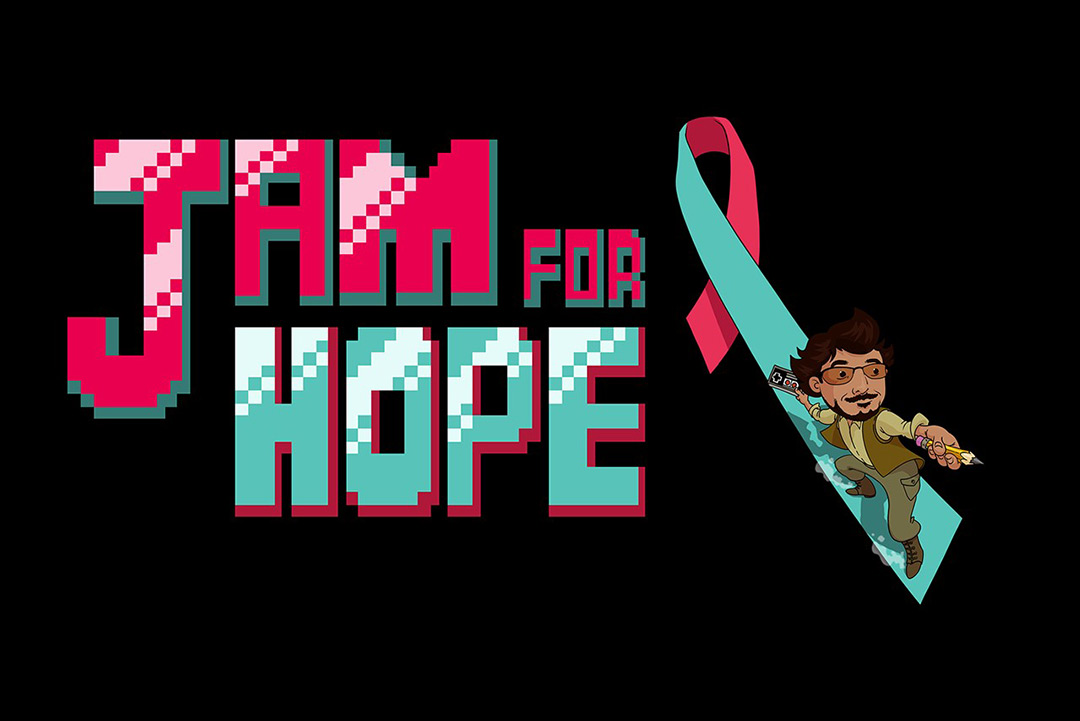 RIT student Zach Sheikh may be soft spoken, but that doesn't mean he isn't a fighter.
Sheikh, a fourth-year game design and development student from Long Island, is battling rhabdomyosarcoma, a rare cancer that forms in the soft tissue, for the third time in his young life. As a result of being all too familiar with illness and grief, Sheikh has wished for help creating a game jam to raise awareness for children experiencing loss and serious illnesses, and RIT's MAGIC Spell Studios is partnering with the Dear Jack Foundation to make this wish come true.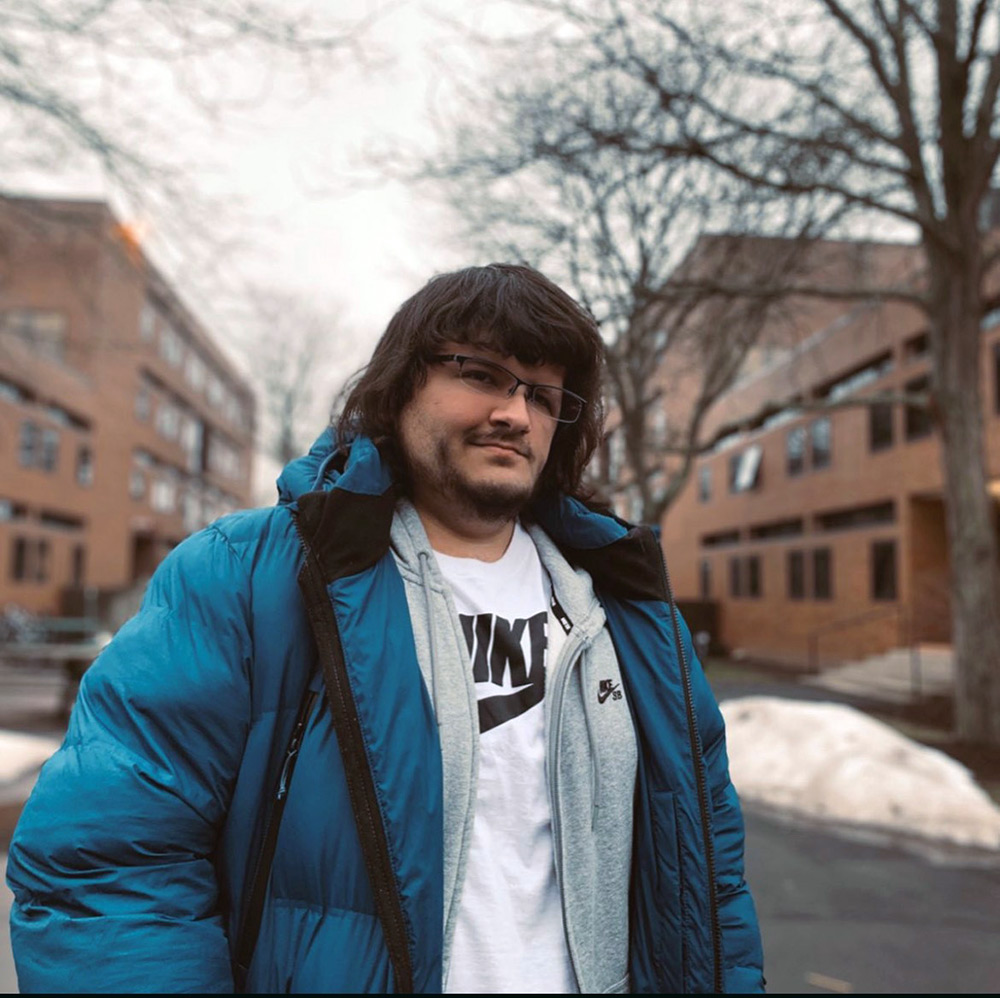 Student game development teams will create digital media projects based on Sheikh's wish and parameters for the Jam for Hope, which will be held April 1-2 at RIT's MAGIC Spell Studios on campus. At the culmination of the two-day event, students will present their projects and judges will crown winners. Although Sheikh is currently at home receiving treatment, he has been cleared by physicians to attend the event.
"I've always loved animation and game design, so to find out that this event was combining both for more students to participate made me so happy," said Sheikh, who was diagnosed again this past fall. "The theme of Jam for Hope is to create something that will motivate and uplift kids and young adults facing illness and grief. We want to inspire them to get through the most difficult times in their lives by bringing powerful inspiration, support, and the knowledge that they can be strong, they can be vulnerable, but they can be heroes, too."
Sheikh connected with the Dear Jack Foundation thanks to his child-life specialists at Stony Brook Hospital. He is currently a part of Dear Jack Foundation's LifeList program, a wish-granting program for 18-39 year olds in active treatment for cancer. His partnership with RIT's MAGIC Spell Studios is based on his years of game design and development at the university.
"It is our honor to help make Zach's wish come true," said Dennis McCorry, Digital Games Hub coordinator, RIT MAGIC Center/MAGIC Spell Studios. "We are excited to partner with our colleagues from the School of Film and Animation and the School of Interactive Games and Media to create an event that meets his expectations and mission, while allowing our students to use their skills and creativity making games and 'doing good,' is the definition of synergy."
According to the Dear Jack Foundation, the young adult age demographic is the most underserved age group in the cancer community.
"While most young adults are experiencing life-changing events such as graduations, starting careers, and moving out of their homes, our program participants are forced to put all of that on hold to deal with life-threatening diagnoses," said Susan Wandishin, program manager of the Dear Jack Foundation. "Our wish-granting program, LifeList, provides an opportunity for these amazing young adults to focus on things that bring them joy during one of the most difficult times in their lives."
In addition to support from RIT and the Dear Jack Foundation, Sheikh has captured the attention of alumnus Scott Saldinger '91 (film and animation), who is no stranger to volunteering for the university community. Saldinger realized that accomplishing the goal would require a team.
"When Dear Jack contacted me with Zach's wish, my only response could be a resounding 'yes!' His wish will become a reality and more so, everyone involved will learn, grow, and experience that when you're called upon to help, 'yes' is a rewarding response. I'm excited because the weekend will be a celebration of accomplishing Zach's wish as well as teaching students and others the value of giving their time and creativity to benefit a greater good."
To sign up for Jam for Hope or for more information, go to the RIT Campus Groups website.
Topics