Traveling the world creating products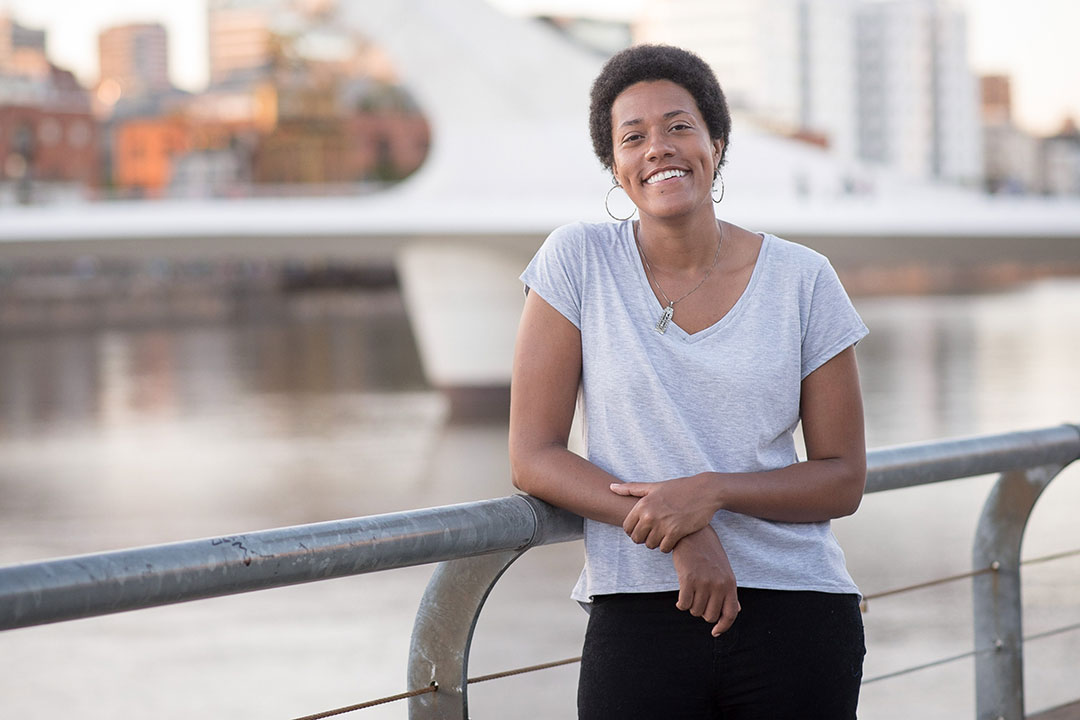 You do what? From accountant to the stars to sustainable chocolate producer, RIT alumni have some pretty cool careers. Below, read about Margot Sandy '08, '12 MS, a product development consultant.
Margot Sandy '08 (electrical mechanical engineering technology), '12 MS (product development) has set her sights on getting to work with as many entrepreneurs around the world as she can.
The author, businesswoman and educator has been a self-employed product development consultant for the last two years, working with people who want to turn their ideas into new products or businesses.
"I wanted more control over the projects that I worked on, and the people that I worked with," said Sandy, which is why she started her business, In The Now.
She works with inventors and entrepreneurs from Thailand to Malta to South Africa. She has spoken at innovation conferences and inventor workshops in Europe, the Middle East and Asia.
She also began working with universities and attending conferences where she could talk about the product development process.
"I just began talking to a lot of people about start-ups, and once I figured out there was an opportunity to also work with inventors and that there was a need for what I was offering, I started to travel to communities around the world where there were high numbers of inventors, innovation hubs, if you will."
While at RIT, Sandy combined athletics, serving as captain of the women's basketball team, with her coursework in electrical mechanical engineering technology.
She spent nearly 10 years working in industry and has experience commercializing more than 200 products, including toys as a product development engineer with Fisher-Price.
Last spring, she taught 18 RIT manufacturing and mechanical engineering technology students via livestream, presenting classes from her current home in London, as well as the other cities and companies where she was consulting.
She also makes it a point to work with the next generation of entrepreneurs, speaking at youth STEM conferences such as Tech Savvy.
"Having a speaker who not only inspires our girls and parents but also illuminates STEM in a fun, relatable way is so important," said Tamara E. Brown, who founded the national program for girls. 
One of the biggest challenges as an entrepreneur is knowing who can answer questions about building a business. That is why she wrote If You Build It, LIFE Will Come, which is about the importance of building trust by providing common experiences. The book was published in 2017.
"I love to create. I love to help and I love to teach," Sandy said. "Everything that I do now is around those three elements, and that has helped me get satisfaction in what I am doing."