RIT crowds field of international motion design competition honorees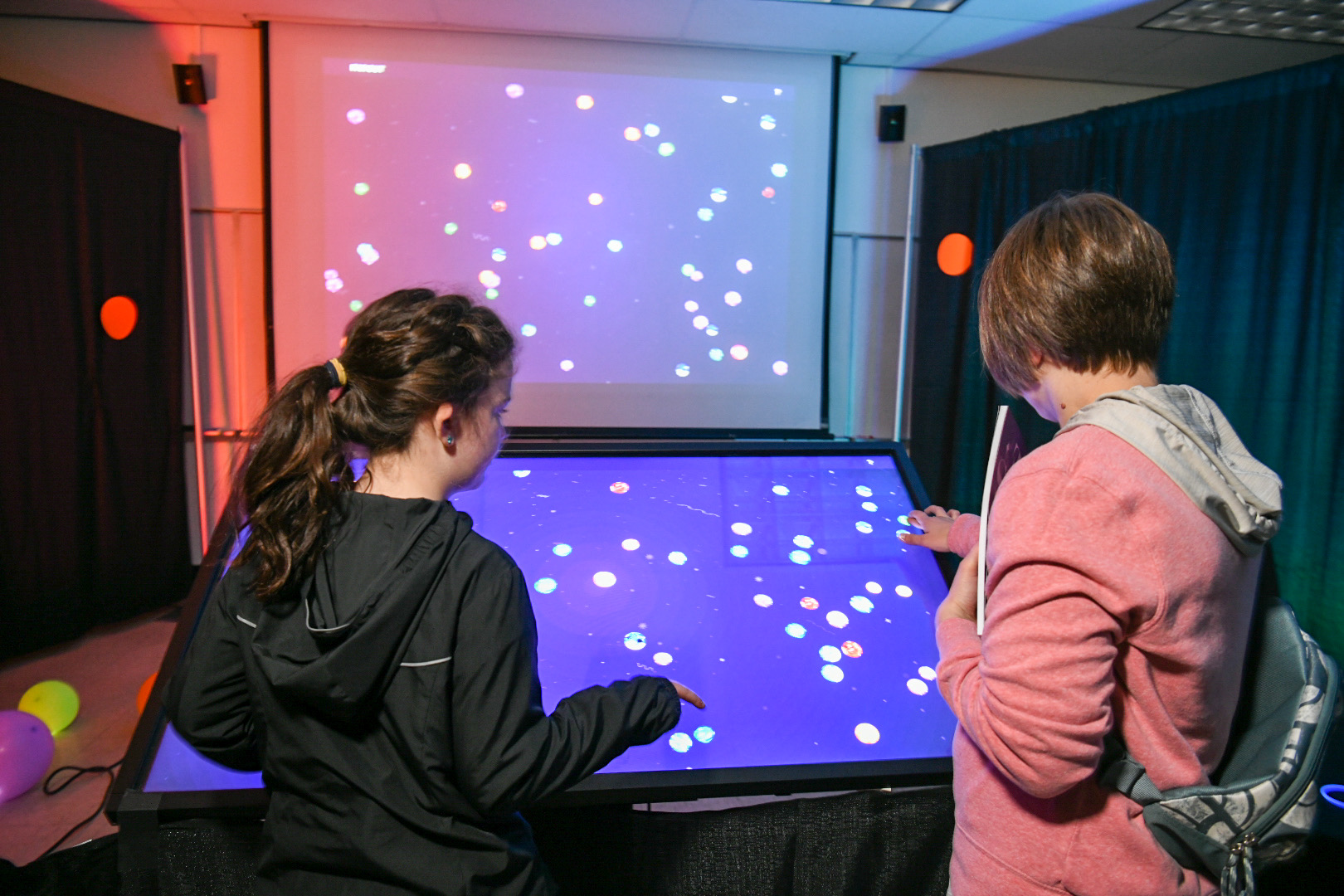 Digital and interactive experiences produced by Rochester Institute of Technology new media design students were recognized in a notable motion design competition for a third consecutive time. 
A total of 13 new media design students and recent alumni were part of solo or group class projects to finish as winners and finalists in several categories of MODE Fest 2023. Standing for Motion Design Education, MODE Fest is a celebration of student and emerging motion designers making imaginative work, as reviewed by renowned industry professionals and respected academics. Associate Professor Hye-Jin Nae is one of the judges. 
Some of the group projects were made collaboratively between new media design and  new media interactive development students for showcase at Imagine RIT: Creativity and Innovation Festival.
This year continued RIT's run of success in the biennial MODE Fest. Students from various programs in the School of Design — including 3D digital design, graphic design, new media design and visual communication design (MFA) — have submitted to the competition since 2019 and been honored at each event during that span (2019, 2021, 2023). 
"As a judge for the international Motion Design Education competition for students and emerging designers, I have had the pleasure of reviewing quality projects from all over the world," Nae said. "It is an honor to be part of the RIT design community, where students' creativity is demonstrated with technology and quality of execution is consistently recognized as winners and finalists in consecutive years."
Below are the six RIT projects and the categories they were recognized in.
"Nightmares"
Winner, Interactive category 
Michelle Passe (new media design) 
Class: New Media Design Elements III, taught by Associate Professor Hye-Jin Nae
"Digital ID"
Finalist, Interactive category 
Anthony Ho (new media design) 
Class: New Media Design Elements III, taught by Associate Professor Hye-Jin Nae
"Far Out"
Finalist, Interactive category 
Team: Gia Caruso (new media design), Allie Maus (new media interactive development) and Michael Perez-Gelinas (new media design)
Class: New Media Design Capstone II (showcased during Imagine RIT), taught by Associate Professor Adam Smith and Lecturer Sten McKinzie 
"Project G.A.R.D.E.N.S"
Finalist, Interactive category 
Team: Hannah Bailin (new media design), Sebastian Moreano Mesa (new media design) and Emily O'Shea (new media design)
Class: New Media Design Capstone II (showcased during Imagine RIT), taught by Associate Professor Adam Smith and Lecturer Sten McKinzie 
"Coral Canopy"
Finalist, Experiential category 
Team: Nikki Aldridge (new media design), Katie Hobler (new media design), Jane Kim (new media design), Chase Lear (new media interactive development), Michelle Passe (new media design), Bev Singleton (new media design), John Sniffen (new media interactive development) and Kendrick Tay (new media interactive development)
Class: New Media Design Capstone II (showcased during Imagine RIT), taught by Associate Professor Adam Smith and Lecturer Sten McKinzie 
"The Three Body Problem"
Finalist, Title Sequence category 
Luke Chen (new media design)
Class: New Media Design Motion Graphics, taught by Associate Professor Jason Arena
Topics